Appropriation will allow for first set of bonds to be issued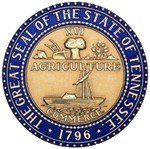 Clarksville, TN – Members of the Montgomery County delegation announced this week that funds for the first year of bonds on a veterans' home in Clarksville have been included in Governor Bill Haslam's budget proposal.
 
"I'm extremely appreciative to the governor for making this facility a priority for Montgomery County and our area," State Senator Tim Barnes said. "This center will create jobs while serving our veterans who have served our state and our country."
«Read the rest of this article»
APSU Men's Baseball

Clarksville, TN – Austin Peay's baseball team scored 10 runs in the first four innings en route to a 10-4 Ohio Valley Conference victory against Tennessee Tech, Sunday, at Raymond C. Hand Park. The Govs swept the three-game OVC series – their second sweep in as many weeks.

Austin Peay (25-19, 13-4 OVC) surrendered an unearned run in the first but recovered with three runs in its half of the inning. Third baseman Greg Bachman blasted a two-out, solo home run to right to tie the game. Two batters later shortstop Reed Harper extended his hitting streak to 22 games with a two-run home run to left field.

«Read the rest of this article»




There remains a voice of reason amidst the Tennessee government rush to insanity. The state attorney general remains level headed enough to realize that we have Tennessee and U.S. constitutions.

That alone is reason enough to push back the tea-drinkers' effort to change the method of selecting the attorney general. But, the other side of this is his levelheaded thinking will cause them to push more passionately to change the process.

Too busy drinking tea and changing the political landscape, the political forces of power don't have time or inclination to read those stuffy old documents. Otherwise, they would have realized early on that their photo identification requirement for voters would run afoul of the constitutional right to vote. «Read the rest of this article»








Teagarden Belts Three Homers, Drives In Seven To Lead Round Rock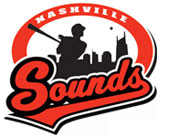 Round Rock, TX – Catcher Taylor Teagarden belted three home runs and drove in seven RBIs to power the Round Rock Express to an 18-9 romp over the Nashville Sounds on Sunday afternoon at The Dell Diamond.
The loss was the seventh in a row for the Sounds (9-20), who fell to 3-12 in road contests this season.
Teagarden – who became the first opposing player to hit three home runs against Sounds pitching in a single game since Nashville joined the Pacific Coast League in 1998 – did all of his damage in the early part of the contest, swatting a home run in three consecutive innings from the second through the fourth. He belted a solo shot in the second before delivering three-run blasts in the third and fourth. The backstop now has five home runs and 11 RBIs on the year.
«Read the rest of this article»

Clarksville, TN – The victim's name in the 614 Bunker Hill homicide is Raul Arias Triana, DOB: 8/15/73, Age; 38. He lived at the residence. The crime scene team has completed processing of the scene and some of the forensic evidence has been sent to the lab for analysis. Detectives are following leads from the information gathered from the scene and interviews.
The lead investigator, Detective Demone Chestnut is asking anyone with information on this case, no matter how minor, please contact him, 931-648-0656, ext 4013, or the TIPSLINE, 931-645-8477.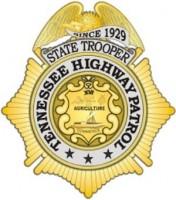 Nashville, TN – Colonel Tracy Trott of the Tennessee Highway Patrol announced Saturday evening the loss of a state trooper who was killed on duty Saturday in a traffic accident.
Trooper Andy Wall, 36, died shortly after being transported to Vanderbilt University Medical Center. Trooper Wall and Trooper Buddy Head were riding their THP motorcycles on Sam Ridley Parkway in front of Stonecrest Hospital in Smyrna. The two motor patrol units were escorting U.S. Air Force Thunderbird pilots to an air show. «Read the rest of this article»
Market Commentary by Scott J. Brown, Ph.D., Chief Economist
News of the death of Osama bin Laden had only a fleeting positive effect on the stock market on Monday. The economic data were mixed, with some disappointment in the ISM Non-Manufacturing Index and weekly jobless claims, but there was an upside surprise in nonfarm payrolls. Commodity prices tumbled sharply on Thursday, reflecting a partial unwinding of the speculative element.
Nonfarm payrolls rose by 244,000 (median forecast: +195,000), with a 46,000 upward revision to the two previous months. Private-sector payrolls rose by 268,000 – a 233,000 average over the last three months (vs. +104,000 in the three months before that) and gains were broad-based. State and local government payrolls fell by 22,000, down 272,000 (or -1.4%) over the last 12 months. The unemployment rate rose to 9.0%, from 8.8% (it was 9.8% in November), but these figures have been unreliable in recent months. The employment-to-population ratio, a better measure of capacity utilization in the labor market, edged down to 58.4%, little changed over the last year. «Read the rest of this article»
Mother's Day is a holiday to celebrate and pay tribute to Mothers.
Most Mothers receive phone calls, cards, gifts from their children. Some children are able to spend the day with their Mothers. We mothers appreciate it more than words can say just as our mothers and grandmothers certainly enjoyed this day and receiving our thanks and appreciation for their love, nurturing, encouragement, and sacrfices made for us.
However, military moms whose children are deployed to war zones hope for more than a card, a phone call, or email from their child on this special day.  They desperately desire with an intense passion that they will see their child again in this lifetime. They long for that day, that hour, that minute when they can see their child and welcome him home with a big hug. «Read the rest of this article»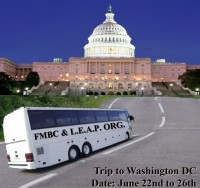 First Missionary Baptist Church leads the charge on the Clarksville Community Wide Trip to Washington DC from June 22nd to June 26th. The trip was originally supposed to be a FMBC Youth Group venture until the church partnered with the LEAP Organization to open it up to the Clarksville Community.
"I applaud the efforts of the FMBC Youth Advisers who have worked diligently behind the scenes through fund raisers and seeking sponsors to alleviate the financial burden that some of the youth experience in being able to participate in this venture" say LEAP Founder Richard "Reason" Garrett. «Read the rest of this article»
Written by U.S. Staff Sgt. Amber Robinson
Task Force Bronco Public Affairs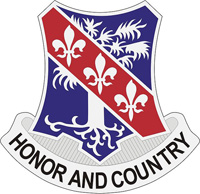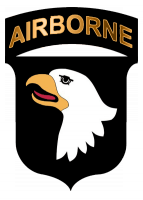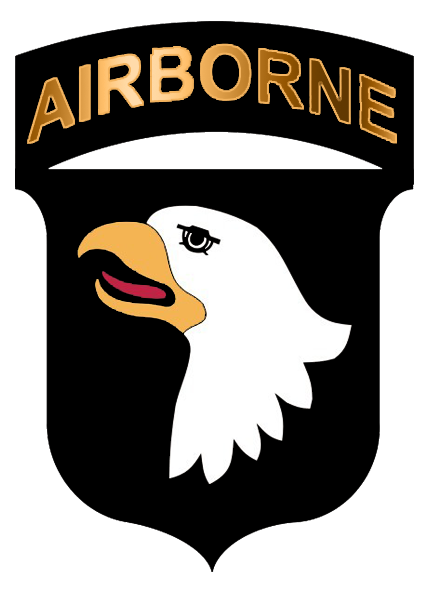 Nangarhar Province, Afghanistan – U.S. Soldiers, Afghan National Security Force soldiers and local Afghan dignitaries gathered to witness the transfer of authority ceremony, in which Task Force Bastogne, 1st Brigade Combat Team, 101st Airborne Division, relinquished their battle space to Task Force Bronco, 3rd BCT, 25th Infantry Division, at Forward Operating Base Fenty, Afghanistan, May 3rd.
Task Force Bastogne, out of Fort Campbell, KY, controlled the Nangarhar, Kunar, Laghman and Nuristan Provinces of Regional Command-East for the last year. Task Force Bronco, out of Schofield Barracks, Hawaii, will assume responsibility of the area for the next year, minus Laghman Province.
«Read the rest of this article»