Appropriation will allow for first set of bonds to be issued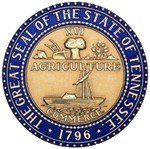 Clarksville, TN – Members of the Montgomery County delegation announced this week that funds for the first year of bonds on a veterans' home in Clarksville have been included in Governor Bill Haslam's budget proposal.
 
"I'm extremely appreciative to the governor for making this facility a priority for Montgomery County and our area," State Senator Tim Barnes said. "This center will create jobs while serving our veterans who have served our state and our country."
The governor's budget amendment contains $220,000 to make the first year's payment on construction bonds for the planned 108-bed facility. About two-thirds of the estimated $22.6 million price tag is slated to be funded by federal dollars, with the remaining funds to come from state and local governments and private donations. The City of Clarksville and Montgomery County have already committed $1.5 million to the project.  
Once complete, the veterans' home is expected to create nearly 100 jobs and have an economic input around $6.6 million. Similar facilities are located in Murfreesboro, Humboldt and Knox County, with another proposed for Bradley County.  
Barnes and State Representatives Curtis Johnson and Joe Pitts have been working to secure funds for the center near State Line Road and Arvin Drive in north-central Montgomery County. According to officials with Tennessee State Veterans' Homes, there are 22,389 veterans in Montgomery County. Of those, 3,313 are over the age of 65.  
"This center is badly needed for our current senior veteran population, and undoubtedly will be used for many years to come," Pitts said. "This is a big step toward turning years of diligent planning into reality."  
The amendment was presented to both the House and Senate Finance Committees this week, and will be discussed by lawmakers in the coming weeks.
About Tim Barnes

Senator Tim Barnes represents Cheatham, Houston and Montgomery Counties, including the city of Clarksville.
Contact him at or 615-741-2374 or 305 War Memorial Building, Nashville, TN 37243-0217.