Clarksville, TN – The Clarksville Parks and Recreation department will open their five public pools on Saturday, May 28th for the summer season. Patrons may begin purchasing pool passes today, May 9th. To accommodate the pool pass sales, passes are also available for purchase at any of the three community centers through June 4th. Get your pool pass today!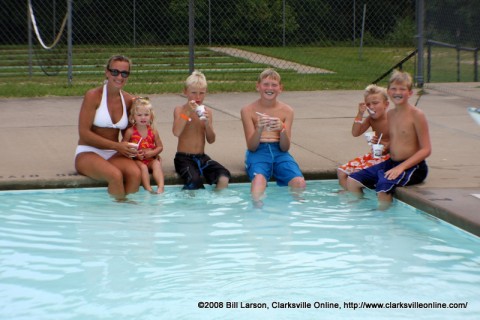 In addition to pool pass sales, patrons can also sign up for swim lessons. Clarksville Parks & Recreation offers five comprehensive course levels of lessons to teach students how to swim skillfully and safely. Swim Lessons are available for children as young as 4-years-old. The complete list of swim lesson sessions is available online at
www.cityofclarksville.com
.
This year pool goers will be permitted to bring their own food and/or beverages into the pools if they wish. There will be limited concessions available for purchase onsite, but patrons will be able to bring their own snacks and picnic in the designated areas at the pool! However, patrons should keep in mind that glass bottles or containers will not be allowed into any of the pools.
For complete details about pool pass sales and/or swim lessons, please call 931-645-7476 or visit www.cityofclarksville.com.