Bill would extend property tax relief for surviving spouses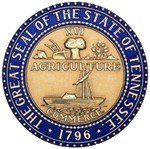 Nashville, TN – A bill by State Senator Tim Barnes to extend property tax relief for surviving military spouses will go to Governor Bill Haslam for his signature after passing unanimously in the House and Senate.
 
"Our military widows and widowers have gone through more than their share of grief and burdens, without having to worry about additional layers of bureaucracy," Barnes said. "This bill will ensure that the promises made to them by the federal government won't change in the future."
Senate Bill 411 would extend property tax relief to the surviving spouse of a veteran whose death results in support of combat operations while being deployed or away from any home training base. Current law states that 100-percent disabled veterans and surviving spouses are eligible for property tax relief, but such determinations are generally made by the U.S. Veterans' Administration.  
Federal law allows states to make determinations on a case-by-case basis, meaning the bill is in line with federal law. Under the bill, surviving spouses would remain eligible as long as they did not remarry, solely or jointly own the property, and use it as a residence.  
The bill comes in response to a request made by a constituent who suddenly stopped receiving property tax relief in 2009 after the U.S. Veterans' Association determined her husband's death was not "service-connected." The woman's husband died in a 2002 helicopter crash in the Philippines while returning from a combat mission.  
"The area I represent has stories like this in every community," Barnes said. "Our military families deserve better than to be shuffled around and ignored. This is one way that state lawmakers can say, 'We hear you.'"