I-24 from Tennessee – Kentucky State Line at Mile Marker 0.00 to Exit 11 at Mile Marker 11.0; Junction SR-76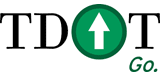 Montgomery County, TN – Work to resurface I-24 from the Tennessee – Kentucky State Line to Exit 11 will begin on Thursday Evening, May 19th at 8:00pm. Milling operations to remove the existing asphalt will begin at Mile Marker 11.0, in the west bound lanes (only) heading from Exit 11 to the Tennessee – Kentucky State line.
I-24 will be down to one lane each evening from approximately 8:00pm until 6:00am the next morning, starting May 19th through May the 27th, including weekends nightly – west bound lane only at this time. Motorist can expect some minor delays on I-24 (WBL's) and if all possible, an alternate route should be taken.
East Bound Lane work to follow completion of West Bound Lanes. There will be additional updates to follow as work progresses.
This resurfacing work is expected to last through the end of June. All work will be performed at night, except as noted below for some concrete repair work on the ramps at Exit 1, 4, 8, and 11.
Some of the concrete work will be done during day time hours for the next four to six weeks, but no delays are expected with this work on the ramps to and from I-24. Lane shifts will be in place while concrete is removed and replaced on a daily basis.
Other work to be done includes safety improvements, making concrete repairs on concrete ramps, installing a new guardrail, and making some minor drainage adjustments on existing ditches and storm drain end walls.