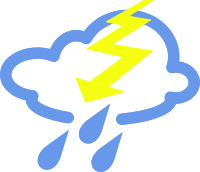 Clarksville was battered by a late evening storm on Wednesday bringing 1/4th an inch of rain and brutal winds that felled trees throughout the city and county. After the storms passed through emergency services were deluged with calls reporting downed trees and power lines.
South Montgomery County was the site of many of the calls.
On Zinc Plant Road a car was pinned under a falling tree trapping the driver until Montgomery County Rescue Squad personnel freed them. Another caller reported downed and arcing power lines had trapped him and his three children in their house. Highway 48/13 was blocked at multiple points by downed trees.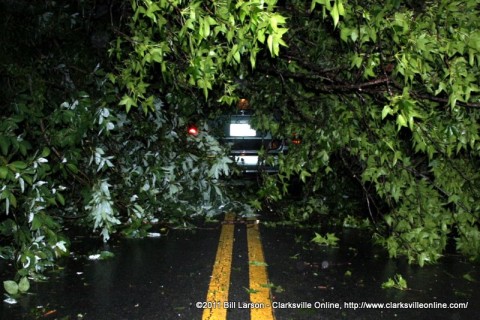 Portions of North Clarksville and South Clarksville were still without power at the time of this story.
Another line of storms is forming to our west, and are likely to come through in the next hour or so.