APSU Men's Baseball

Jackson, TN – Austin Peay's baseball team, the Ohio Valley Conference regular-season champion, will begin its search for a berth into the NCAA Baseball Championship with a 7:00pm, Thursday contest at the OVC Baseball Championship held at Pringles Park.
Austin Peay (30-22, 17-6 OVC) will play Tennessee Tech at 7:00pm in Game 5 of the Tournament.
Game 3, which is currently underway, pits # 5 Eastern Kentucky vs. #6 UT Martin at 11:00 am. Game 4 starts at 3:00pm and will have #2 Southeast Missouri vs. #3 Jacksonville State.
The Govs enter tournament play with a series victory against each of the five teams that qualified for the tournament and posted an 11-4 mark against tournament qualifiers.
The Govs offense led the charge into the postseason, posting a .339 batting average and scoring 8.2 runs per game during the regular-season's final 30 games, which included its seven consecutive OVC series victories.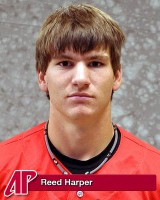 Sophomore shortstop Reed Harper (.416, 34 RBI) and sophomore first baseman John Hogan (.364, 8 HR, 38 RBI) led the offensive effort en route to first-team All-OVC recognition.
Also providing offensive support will be three of the Govs second-team All-OVC honorees. Freshman second baseman Jordan Hankins led the Govs in batting average for all but two games during the regular-season and finished with a team-best .378 average, ranking fifth among league hitters. Junior third baseman Greg Bachman recovered from a slow start to finish with a .333 batting average, seven home runs and 43 RBI. Junior center fielder Michael Blanchard led the league with 25 stolen bases while ranking seventh with a .438 on-base percentage.
On the mound, the Govs will turn to OVC "Pitcher of the Year" Jeremy Dobbs for its opener. The left-handed Dobbs was the Govs No. 1 starter throughout league play and led the league with eight wins, including four wins in OVC play, while posting a 3.66 ERA that was third among league pitchers.
Following Dobbs this weekend will be senior left-hander Jack Snodgrass and junior southpaw Zach Toney – forming the rest of the nation's only left-handed weekend rotation. Snodgrass suffered from a lack of run support throughout the season and finished with a 3-6 record, despite posting a 4.15 ERA that ranked eighth among league pitchers. Toney was tapped for second-team All-OVC honors after posting a 5-2 record and 4.36 ERA this season, ranking 10th in victories and ninth in ERA among OVC pitchers.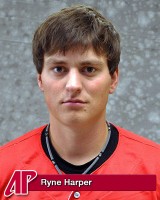 If and when the starters leave the mound, the Govs will turn to the league's top bullpen, which posted a 3.16 ERA during conference play with a 7-1 mark and six saves. Senior closer Ryne Harper finished the league slate with a 4-1 record, six saves and a 3.93 ERA. Junior Mike Hebert has been Harper's setup man during OVC play and has a 2.81 ERA with 13 strikeouts in 16 innings.
The winner of Friday's contest will advance to the final game of the winner's bracket at 7:00pm, Friday. The loser falls into the loser's bracket to play either an 11:00am or 3:00pm, Friday contest. A complete bracket is available on page six of this notes package.
Govs Tourney Notes: Austin Peay is 35-35 in its previous 21 OVC Tournament appearances, but will be making its first visit to the tournament at Pringles Park, the second-year host of the event… The Govs won the 1996, 2005 and 2007 titles and have finished runner-up four times… Senior pitcher Ryne Harper and junior third baseman Greg Bachman are the only players on this year's roster that were members of the 2008 team that made the Govs last appearance in the tournament… Harper appeared in relief during both games of that season's visit, allowing one run and striking out two in 2.1 innings… Bachman started at third base in both games and finished the tournament 4-of-8 with two doubles and two RBI.
Govs vs. Tourney Field All-Time:  Austin Peay's record in OVC Tournament play against the other five teams in this season's tournament:
No. 2 Southeast Missouri: SEMO leads 7-3 and has won five-straight meetings
No. 3 Jacksonville State: APSU leads, 4-1 and has won three-straight meetings
No. 4 Tennessee Tech: TTU leads, 6-5 and has won three-straight meetings
No. 5 Eastern Kentucky: EKU leads 7-4 and won last meeting
No. 6 UT Martin: APSU leads, 1-0