Clarksville, TN – On May 25th, around 5:40pm, a FEMA supervisor, Stewart Edward White, 78, was involved in a single vehicle injury crash on Dover Road near Paula Drive. He was traveling east on Dover Road in a 2010 Toyota Corolla, crossed into the westbound lanes, hit a telephone pole, and then the vehicle rolled.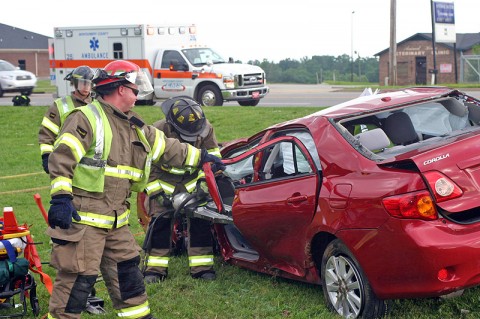 He had to be extricated from the vehicle and Lifeflighted  to Vanderbilt in Critical condition. He is part of the FEMA team assisting Stewart County with their disaster recovery operations.
He is now in Stable condition.
The cause of the crash is under investigation. Officer Mike Caver is the lead investigator, 931-648-0656, ext 7060.
Photos