TDOT Suspends All Lane Closure Activity for Busy Holiday Weekend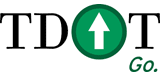 Nashville, TN – Road construction won't slow motorists down as they travel Tennessee's highways this Memorial Day weekend. The Tennessee Department of Transportation will suspend all construction-related lane closures on interstates and state routes beginning at 12:00noon on Friday, May 27th through 6:00am on Tuesday, May 31st. This will provide maximum roadway capacity for motorists expected to travel in the state this Memorial Day weekend.
"Halting road construction during this busy holiday weekend will minimize congestion and delays on Tennessee's interstates, said Commissioner John Schroer. "We want to keep traffic flowing so everyone can have a safe and enjoyable Memorial Day weekend."
Motorists will still encounter some lane closures on long term construction projects. Drivers should be aware that reduced speed limits will be in effect in work zones. Slower speeds are necessary in work zones due to the temporary layout of the roadway and will be enforced. Drivers convicted of speeding through work zones where workers are present face a fine of up to $500.00, plus court fees and possible increased insurance premiums.
"Memorial Day weekend is the unofficial kickoff to summer and we want everyone to arrive at their destination safely," said Governor's Highway Safety Office Director Kendell Poole. "If you're traveling this Memorial Day weekend, be sure to buckle up and obey all traffic laws."
AAA estimates 34.9 million people will travel more than 50 miles this Memorial Day holiday, reflecting a slight nationwide increase of .2% from 2010. Of this number, AAA predicts that 30.8 million Americans will travel by car. In Tennessee, AAA projects 603,397 will travel by automobile and 66,023 by air, which is an 11.5% increase over Tennessee's 2010 travel numbers.
For up-to-date travel information, visit the TDOT SmartWay web site at www.tn.gov/tdot/tdotsmartway/ or call 5-1-1 from any land-line or cell phone. TDOT is also on Twitter. For statewide travel information follow @TN511 (www.twitter.com/TN511). TDOT has multiple Twitter accounts including interstate specific accounts.
Motorists are reminded to use all motorist information tools responsibly. Drivers should refrain from texting, tweeting or using a mobile phone while operating a vehicle. TDOT advises drivers to "Know before you go!" by checking traffic conditions before leaving for their destination.