Nashville Takes Three Of Four In Series Against Oklahoma City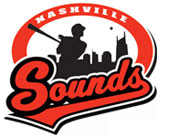 Nashville, TN – A ninth-inning rally came up just short as the Nashville Sounds had their season-best four-game winning streak come to a close with a 3-2 loss to the Oklahoma City RedHawks on Monday evening at Greer Stadium in the finale of a four-game series.
Trailing 3-0 entering the ninth, the Sounds put a pair of runs on the board but couldn't complete the comeback and suffered their Pacific Coast League-leading 15th one-run defeat of the year.
Despite the loss, Nashville (21-29) took three of the four games from the RedHawks in the series.
«Read the rest of this article»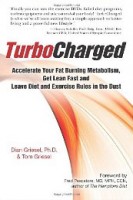 New York, NY – Most of us think of our bone structure as a solid, static mass that is hard and unchanging. The fact is our skeletal structure is replaced approximately every ten years. 
Our bones are dynamic, living tissue that consists of about 25% water, 25% protein and approximately 50% mineral salts including calcium, phosphorus, magnesium, sodium and potassium. Since bone remains are regularly found that are thousands of years old, why are we witnessing a rise in bone deterioration? Osteoporosis is apparently a new disease.   «Read the rest of this article»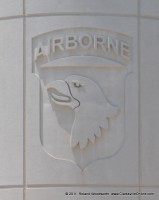 Fort Campbell, KY – Today, Fort Campbell held it's annual Wreath Laying Ceremony in front of the Division Headquarters.  Deputy Commander, Brigadier General Jeffrey N. Colt spoke to the crowd and he along with Command Sgt. Maj. Scott Schroeder place the wreath at the monument to honor those soldiers who have lost their life and soldiers corrently serving.
General Colt stated that there are still some 8,000 soldiers deployed in Afghanistan along with members of the 101st Sustainment Brigade, who are also still in Iraq.
«Read the rest of this article»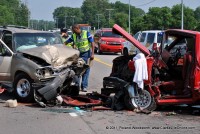 Clarksville, TN – On May 30th, 2011, around 1:46pm, Tiny Town Road was closed to west bound traffic and down to one lane east bound near Tara Blvd. A violent two car crash claimed the life of one and another had to be Life Flighted with multiple fractures according to Clarksville Police Public Information Officer Jim Knoll.
The names have not been released pending notification of family members.
«Read the rest of this article»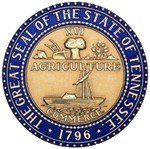 Nashville, TN – Tennessee Govenor Bill Haslam issued a proclamation recognizing the sacrifices of generations of brave men and women in uniform who fought and died for our country.
The cost of war and the price of peace are tremendous and the tradition of Memorial Day reinforces our Nation's resolve to never forget those who have given their last full measure for the United States of America and Tennessee. «Read the rest of this article»
APSU Men's Baseball

Clarksville, TN – Austin Peay State University's baseball team, the 2011 Ohio Valley Conference tournament champion, will travel to Atlanta, GA, 6:00pm (CDT), Friday, to face host Georgia Tech in NCAA Baseball Tournament regional play, the NCAA announced Monday.
The Governors (33-22), who earned the OVC's automatic bid by sweeping through the league tournament in Jackson over the weekend, will play host Georgia Tech (40-19) at Russ Chandler Stadium.  Georgia Tech, which earned an at-large bid, went 1-2 over the weekend in the Atlantic Coast Conference tournament.

«Read the rest of this article»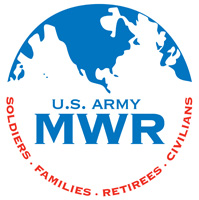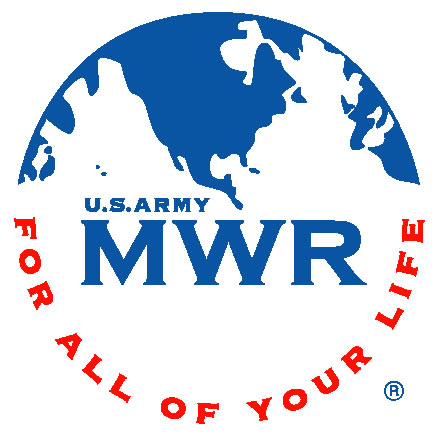 Fort Campbell, KY – Stay active and get to know members of your company by participating in the summer sports programs hosted by Family and Morale, Welfare, and Recreation (MWR) Sports and Fitness.
Sports include softball, dodge ball, sand volleyball, 10 miler qualifier, and post-wide softball championships. Through the upcoming months, Sports and Fitness will be hosting various sporting tournaments. These tournaments are open for battalion, individual, and company participation depending on the sporting event. «Read the rest of this article»
Written by State Senator Roy Herron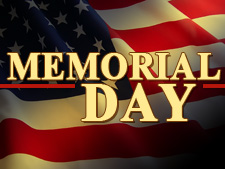 Dad got to England in July of 1944.  Soon after he landed, he was on a landing craft headed for Normandy.  As they crossed the English Channel, over the loudspeaker came the familiar voice of Roy Acuff singing, "The Great Speckled Bird."
Years later, Dad would remember that no son of the South, and few from anywhere else, had dry eyes as Acuff sang that Grand Ole Opry favorite and their thoughts returned to home.
They hit Omaha Beach and before long were fighting in the hedgerows. A few days into combat, Dad was wounded, but it could have been much worse. For thousands, it was.  So on he fought with his buddies, all part of the Ninth Infantry that famed war correspondent Ernie Pyle once called "a beautiful machine."
«Read the rest of this article»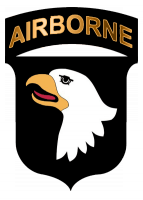 Fort Campbell, KY – Early Sunday morning 217 soldiers with the 2nd Brigade Combat Team returned to Campbell Army Airfield.  Even a slight delay on the arrival didn't damper the spirits of friends and family who gathered to welcome home their soldier.
With the first sighting of the plane, word quickly spread through the crowd and cheers broke out across the tarmac.  Once the aircraft was on the ground, signs and banners quickly went up along the fence. There were plenty of cheers and tears of joy.
«Read the rest of this article»
Written by Amy Shaver
Humane Society Director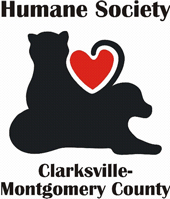 Clarksville, TN – The Clarksville-Montgomery County Humane Society donated 1,042 lbs. of dog food, 1 large crate, 4 bails of straw, 4 partial rolls of fencing and 2 large bags of linens to local disaster relief volunteers, Hannah and Haly Baggett, who will transport the items to Tuscaloosa K9 Camp this weekend.
«Read the rest of this article»