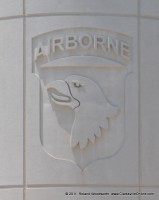 Fort Campbell, KY – Today, Fort Campbell held it's annual Wreath Laying Ceremony in front of the Division Headquarters.  Deputy Commander, Brigadier General Jeffrey N. Colt spoke to the crowd and he along with Command Sgt. Maj. Scott Schroeder place the wreath at the monument to honor those soldiers who have lost their life and soldiers corrently serving.
General Colt stated that there are still some 8,000 soldiers deployed in Afghanistan along with members of the 101st Sustainment Brigade, who are also still in Iraq.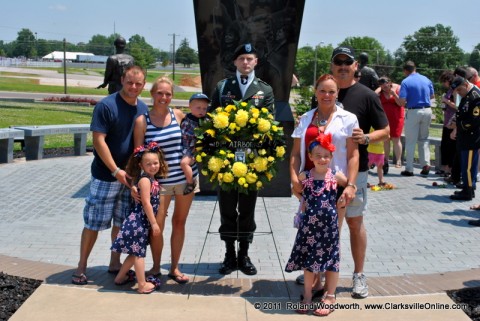 Brigadier General Jeffrey N. Colt stated that each of these ceremonies are difficult and emotional as our soldiers have given so much.
Allison Smith and Randy Ball were in town visiting family members and wanted to attend today's ceremony.
Photo Gallery