APSU Men's Baseball

Atlanta, GA – Austin Peay State University starting pitcher Jeremy Dobbs left in the third inning due to an injury and a normally stalwart bullpen suffered through a rough fourth inning in an 8-3 loss to Mississippi State, Saturday night, at Russ Chandler Stadium.
Dobbs, who battled a developing blister on his throwing hand from the game's start, was in trouble quickly as three of the first four Mississippi State (36-23) batters reached base. Clean-up hitter Nick Vickerson plated the game's first run with a double off the wall in right center. Dobbs would eventually end the inning with a fly out that left the bases loaded.
«Read the rest of this article»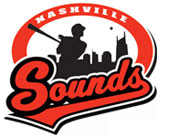 Metairie, LA – The Nashville Sounds opened their road trip with a 6-1 victory over the New Orleans Zephyrs on Saturday evening at Zephyr Field.
The win was the third in a row for Nashville (24-31), which continued its recent dominance in New Orleans. The Sounds have won 15 of their last 21 games played at Zephyr Field.
Left-hander Sam Narron (4-2) picked up his team-leading fourth victory by tossing 5 2/3 innings of scoreless, four-hit ball for the Sounds. With the effort, the lanky southpaw lowered his team-leading ERA to 3.13 through 11 outings. Narron walked three batters and struck out five in his 99-pitch effort and helped his own cause with a 2-for-3 night at the plate.
«Read the rest of this article»

Clarksville, TN – The blistering heat did not stop the runners or spectators from participating in the opening ceremonies for the Clarksville Police Department's 3rd Annual Youth Coalition Olympics.
The Youth Coalition runners, Tyler Hodge, William Smith, and Tristen Allen along with Chief Al Ansley and Deputy Chief Frank Gray were escorted by officers from the Clarksville Police Department, Montgomery County Emergency Medical Service, Clarksville  Fire Rescue, the Tennessee Highway Patrol,  and Montgomery County Sheriff's Office on their long run down Riverside Drive to Police Headquarters.  The crowd cheered the runners as they entered the Police Headquarters for the opening ceremonies.
«Read the rest of this article»
Montgomery County, TN – The first group of local manufacturers, businesses and government representatives completed the Clarksville-Montgomery County Green Certification Program (CMCGCP) workshops in late May. The group began its endeavor in March, 2011 and worked and learned together through a series of three workshops that lasted approximately four hours each.
«Read the rest of this article»
Clarksville, TN – The Clarksville Area Chamber of Commerce announces upcoming events during the month of June.
A Power Breakfast will be held at Riverview Inn, 50 College Street, on June 9th at 7:30am. Rudy Kalis will serve as the keynote speaker for this event. From his humble beginnings as a 5-year-old German immigrant, Emmy award winner Rudy Kalis has garnered a long and exciting career as one of the nation's premiere sports newscasters. Rudy has crossed paths with some of the greatest names in sports history such as Muhammad Ali, Michael Jordan, Jack Nicklaus, Wayne Gretzky, Wilma Rudolph, and Darrell Waltrip. «Read the rest of this article»

Nashville, TN – Tennessee turkey hunters again posted another successful spring season as the harvest for 2011 nears 34,000 as reports continued to trickle in to the Tennessee Wildlife Resources Agency.
The spring turkey statewide season came to a close on May 15th.  The harvest number stands at 33,968. The harvest is below the 2010 record harvest of more than 37,000 birds, but this year's harvest ranks as the state's third highest all-time. «Read the rest of this article»

Clarksville, TN – On June 3rd, 2011, around 9:30 pm, Clarksville Police responded to the area of Elder Street where a man was shot after an altercation which allegedly stemmed from him cutting in line.
When officers arrived at Elder Street, they found a man that had sustained gunshot wounds to his arms and legs. From the information obtained at the scene, a confrontation ensued when two men were waiting to have some tattoo work done, a 22 year old man got out of line, came back, and tried to assume his original position in the line.
«Read the rest of this article»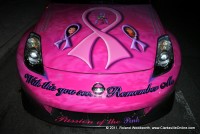 Clarksville, TN – Thursday night, the Passion of the Pink  made a stop in Clarksville.  The car is called Nissy and she is driven by Adam Miller who is on a mission to bring awareness to Cancer. Adam set out on a mission to drive Nissy coast to coast to help raise cancer awareness in general and to raise money for the Christie Clinic in Champagne, IL. «Read the rest of this article»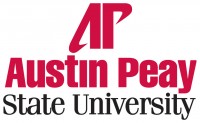 Clarksville, TN – In its heyday, the Woodstock Plantation, where the famed advice-columnist Dorothy Dix was born and raised, was a sprawling 5,000-acre farm that stretched from Montgomery County on up into Todd County, KY. The Meriwethers, a prominent 19th century farming family, owned the enormous estate, and their influence lingers in the area with roads and neighborhoods still bearing their name.
"They're a very important family in this area," Christopher Burawa, executive director of the Austin Peay State University Center of Excellence for the Creative Arts, said.
«Read the rest of this article»
Clarksville, TN – The Young Daughters of Destiny organization is looking for great talent for Open Mic Night June 10th,2011 at 7:00pm at the Unity Christian Academy Gym (1800 Memorial Dr) behind the Westgate Christian center Church".Registration will be June 6,2011 at UCA gym at 6pm or call Ms. Rita Ewing at 931-801-9319. All talent is welcome. All proceeds go to The Youth Suicide Awareness Conference to be held on September 17th, 2011.