Almonte Ties Club Record With 7 RBIs
Kottaras Homers Twice, De La Cruz Earns First Win Of Year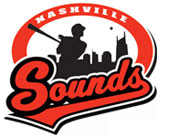 Metairie, LA – First baseman Erick Almonte went 5-for-6 with a franchise-record-tying seven RBIs to lead the Nashville Sounds to a 19-1 blowout of the New Orleans Zephyrs on Monday evening at Zephyr Field.
The win – which extended Nashville's longest winning streak of the season to five games – featured the Sounds' largest margin of victory in the Pacific Coast League era, which dates back to 1998. The 18-run defeat was the worst in Zephyrs team history.
«Read the rest of this article»
THP Removes Unsafe Commercial Vehicles from Tennessee Roadways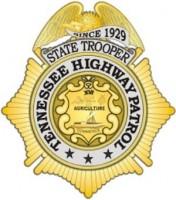 Nashville, TN – In conjunction with the Commercial Vehicle Safety Alliance, the Tennessee Highway Patrol will once again participate in the world's largest targeted enforcement program on commercial vehicles – Operation Roadcheck 2011. This 72-hour roadside inspection will begin at 12:01am, Tuesday, June 7th until midnight, Thursday, June 9th across North America. The ultimate goal of Operation Roadcheck is to enhance truck and bus safety, as well as security throughout the U.S., Canada and Mexico.
"It is more important than ever that we place an emphasis on commercial vehicle safety in Tennessee," said Department of Safety and Homeland Security Commissioner Bill Gibbons. "The Tennessee Highway Patrol will do its part to maintain the safety and security of our highways through inspections and roadside checks, but it is also the commercial drivers' responsibility to identify safety defects with their vehicle. Together, we can ensure that all motorists reach their destination safely. " «Read the rest of this article»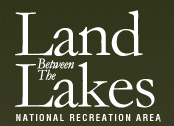 Golden Pond, KY – In celebration of National Get Outdoors Day, Land Between The Lakes (LBL) will be waiving fees at participating day-use facilities on Saturday, June 11th. General admission to Woodlands Nature Station, Elk and Bison Prairie, and the 1:00pm Golden Pond Planetarium show will be free (does not include special events).
Wranglers Campground will also be waiving day-use riding fees.  «Read the rest of this article»

Clarksville, TN – During the last year, some of Clarksville's youngest citizens – 3- to 5-year-olds – have picked up violins and are learning to play them competently.
"I am really impressed by them," JoAnn McIntosh, coordinator for the Community School of the Arts at Austin Peay State University, said. "They are all playing in tune. We have a fabulous new teacher, and we'd really like to expand this program."
Last fall, Robin Eckert, a Nashville musician who studied violin performance at Indiana University's Jacobs School of Music, joined the CSA staff, bringing Suzuki violin instruction to the Clarksville-area. «Read the rest of this article»
Clarksville, TN – Kaye Jones, Councilwoman ward 11, is having a Town Hall meeting tonight, June 6th at 6:30pm.
Please note , the time has been moved back to 6:30pm to allow for work schedules. «Read the rest of this article»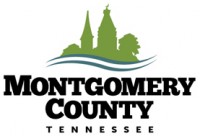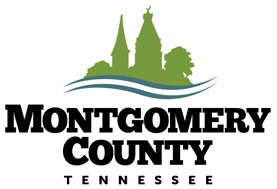 Montgomery County, TN – The Montgomery County Parks and Recreation will conduct a Public Input meeting regarding the future development of a public park in the Sango area on Tuesday, June 21st at 6:30pm at Sango Elementary School.
 
About Park Land: Approximately 15 acres of land connected to the Carmel Elementary School property will be developed as a public park. The Montgomery County Parks and Recreation Department is seeking citizen input to guide the development of a public park that serves the community.
Fort Knox, KY – After 71 years at Fort Knox, the U.S. Army Armor School will case its flags at 9:00am on June 10th at Brooks Parade Field here, marking the transition of the last remaining Armor School elements here to their new home at Fort Benning, GA.
Fort Knox's longtime identity as the Home of Armor and Cavalry changed with the 2005 Base Realignment and Closure announcement, or BRAC, which directed that by September 2011 Fort Knox would no longer retain the armor and cavalry training mission. «Read the rest of this article»
Semi-daily preaching by a Semi-daily Preacher on a semi-daily basis
I think it goes without saying that the wedding I recently participated in nearly took me out. 
I'm not as young as I used to be, and all those kids and the music, to say nothing of those little wedding mints, can really do a number on a guy like me.  I tire quicker than a turtle on treadmill,  and I am easily confused by pretty much anything that happened after 1989.
But that is simply what is called: Preaching.  So boo hoo.  Toughen up. If you can't stand the sermon get out of the pulpit.
Over the years, Preachers have been thrown into lion's dens, buried in sand up to their necks, tied to bungee cords and used like a tether ball, been made to head up pot luck dinners for baby showers, exposed to freezing cold baptismal lake water in Colorado, made to play Moses in Vacation Bible School, and worst of all, made to oversee a bunch of teens as they devour pizza's…right in front of them. «Read the rest of this article»
Local Agencies Throughout State Assist Children With Nutrition Needs

Nashville, TN – The need for healthy nutrition does not end when school lets out for the summer. Providing proper nutrition options is especially important for those children in low-income areas so they may learn, grow and be active throughout the summer months.
Thanks to the Tennessee Department of Human Services (DHS) and the U.S. Department of Agriculture (USDA), free meals and snacks will again be available for low income children during the summer months through the 2011 Summer Food Service Program (SFSP). «Read the rest of this article»
Clarksville, TN – Come out to the Roxy Theatre Tuesday night at 7:00pm for Comedy on the Cumberland,  and support the Clarksville Salvation Army. Tickets still remain for Tuesday night's show. This show features Paul Strickland, Brian Swinford, and  C.J Harlow; and is hosted by local talk show host and comedian,  Hank Bonecutter.
The show is being presented with the support of F&M Bank, Wendy's of Clarksville, Wyatt Johnson, and the Coleman Tractor Company.
Tickets are only $30.00, and all ticket proceeds go to benefit the Clarksville Salvation Army.  Tickets are available at F&M Bank, the Roxy Theatre downtown, or you can purchase them online here. Remaining tickets will be sold at the door Tuesday night while they last.
So for a night of laughs and fun for a good cause, get your tickets now and come on down to the show!