Enrollment shifts to BACH's community-based clinic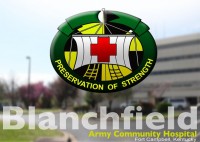 Fort Campbell, KY – Each year Soldiers and their Families move from installation to installation. These moves often affect military healthcare providers at Blanchfield Army Community Hospital (BACH) as well.
To ensure that patients are able to access healthcare in a timely manner, patients currently enrolled to BACH who do not have an assigned primary care manager and live near BACH's community based medical clinic, the Screaming Eagle Medical Home, will soon begin receiving their medical care within this clinic. «Read the rest of this article»

Clarksville, TN – On June 8th, 2011 around 5:30pm, Warren Howard, 18, of Clarksville was on a Honda motorcycle traveling south on MLK Parkway. An off-duty police officer was behind Howard and saw him perform a couple of wheelies on his Honda motorcycle.
Shortly after that, Howard collided with the rear end of a Chevy Tahoe, driven by Angela Turner of Clarksville, traveling in the left southbound lane of MLK Parkway. The Chevy was signaling to make a left turn when the motorcycle collided with the Tahoe's rear bumper.
«Read the rest of this article»
APSU Sports: Men's Baseball

Clarksville, TN – Austin Peay State University junior left-handed pitcher Jeremy Dobbs and senior right-handed pitcher Ryne Harper were selected in the 33rd and 37th rounds, respectively, of the 2011 Major League Baseball First-Year Player Draft, Wednesday.
«Read the rest of this article»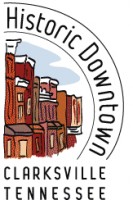 Clarksville, TN –  Downtown Clarksville's 6th annual celebration of the arts, "Frolic on Franklin" will take place Saturday, September 17th. Hosted by the Downtown Clarksville Association, the event will showcase the works of 25 local and regional artists amidst the captivating architecture of the 100 block of historic Franklin Street.
A variety of works will be on display including jewelry, pottery, water color and oil prints, woodwork, ceramics, porcelain, photography and more. Pieces will be for sale with prices ranging from $5.00 – $500.00.
«Read the rest of this article»

Clarksville, TN – A woman was charged with False Report, after an investigation determined she concocted a story to cover up the loss of her rent and utility money.
On June 6th, 2011, around 3:30am, Demetrish Laswan Simien told officers someone broke into her house, covered her mouth, held a knife to her throat, and demanded her purse. She also told officers the robber threatened to return and harm her family and then fled from the residence with the purse.
«Read the rest of this article»


Clarksville, TN – There will be pavement work done, Saturday and Sunday, June 11th and 12th, at the Clarksville Department of Electricity located at 2021 Wilma Rudolph Blvd. This will result in the drive-thru windows being closed this Saturday.
The paving will be completed this weekend and the drive-thru windows will be back open next Saturday, June 18th.
Semi-daily preaching by a Semi-daily Preacher on a semi-daily basis
And in those days of hunger there cometh 2 pizzas.
And behold, one of the pizzas was filled with extra cheese and mushrooms, green peppers and sausage. 
But the other pizza was covered with pepperoni alone.
Then came unto the pizzas two men.  And one of the men saith unto the other, "Behold, here are two pizzas.  Let us sit down one with the other and feast upon them both for there is enough for all, and by them, let us put away the hunger from our bodies.  And after we have had our fill, then let us bring unto the pizzas our wives and our children, our goats and our oxen, so that all may sit and feed upon the pizzas, whether they be lovers of the one or of the pepperoni only.  And let all be one in pizza and in the fullness thereof." «Read the rest of this article»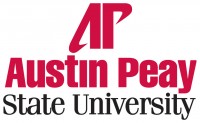 Clarksville, TN – The executive assistant to the president at Austin Peay State University has been named director of APSU Community and Business Relations.
Carol Clark began her new duties June 1st, adding the responsibilities of director to her current position as executive assistant to the president.
As director, Clark will serve as a principal liaison between the University and business and community contacts in Clarksville-Montgomery County and middle Tennessee generally.
«Read the rest of this article»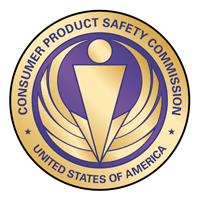 Washington, D.C. – The U.S. Consumer Product Safety Commission and Health Canada, in cooperation with the firm named below, today announced a voluntary recall of the following consumer product. Consumers should stop using recalled products immediately unless otherwise instructed.
It is illegal to resell or attempt to resell a recalled consumer product.
Cooking Demonstration
Clarksville, TN – Saturday June 11th at 11:00am, Pampered Chef's Jessica Parker will show you easy ways to eat healthy on the go. The cooking demonstration will be held in Seattle's Best Cafe. So come by Borders on Saturday for free cooking tips and samples.
 For more information call 931-906-7049.