Gindl Fuels Nashville Offense With Two Homers, Five RBIs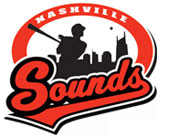 Albuquerque, NM – Caleb Gindl belted two homers and drove in five runs to lead the red-hot Nashville Sounds to a 14-1 thumping of the Albuquerque Isotopes on Thursday evening at Isotopes Park in the opener of a four-game series.
The win was the sixth in the last seven games for Nashville (27-32). During the five games on their current road trip, the Sounds have outscored the opposition, 50-9.
«Read the rest of this article»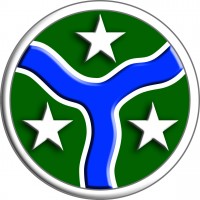 Knoxville, TN – The largest unit in the Tennessee National Guard will have a new commander after ceremonies Sunday, June 12th, at West High School Football Stadium, 3326 Sutherland Avenue, Knoxville. The event will begin at 2:00pm. 
Col. Jeffrey H. Holmes, who led the regiment since 2006, will turn command over to Col. Franklin C. McCauley.  Col. McCauley previously served as the Deputy Regimental Commander and commanded the 2nd Squadron, headquartered in Kingsport.
«Read the rest of this article»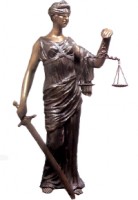 Clarksville, TN – A judge of the Montgomery County, Tennessee general sessions court has dismissed a stalking charge against John Ryan Cunningham, 36, coach and teacher at Fort Campbell High School. The charge was taken out in February by fellow teacher Geneva C. Howard, 39, of Clarksville, TN. 
"I feel vindicated by the court", said Cunningham upon the dismissal. "But quite frankly it has shaken my faith in the justice system. It is scary that a person can go into Montgomery County Tennessee where people do not know me and swear out a totally false statement and have me arrested. I am grateful for my family, friends, and fellow faculty at Fort Campbell who supported me through this ordeal." «Read the rest of this article»
APSU Sports: Men's Baseball

Atlanta, GA – Austin Peay State University sophomore shortstop Reed Harper was named to the Atlanta All-Region team, announced Sunday following the conclusion of the regional tournament. «Read the rest of this article»

Clarksville, TN – The Clarksville Police Department is looking for Travis Dwayne Ward Jr. (B/M, DOB: 5-29-90, Clarksville, TN). He has two domestic Aggravated Assault warrants on file. On June 8th, 2011, shortly after midnight, at a Storebrook Drive residence, Travis Ward was involved in a verbal altercation with family members which turned physical.
«Read the rest of this article»

This week, the Clarksville community came together for a cause. This week, you gave your time and money to help people you will never know. Comedy on the Cumberland was held this week, and a packed house enjoyed some of the funniest stand up comedians in the country at the Roxy Theater.
«Read the rest of this article»
Survey shows that love for a pet influences decisions in many aspects of life — Dating, politics, friendship and more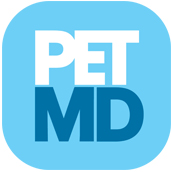 Philadelphia, PA – petMD, the world's largest source of pet health information, today announced the results of the first annual petMD Pet Owners Survey. The survey, which in May polled 1,500 U.S. pet owners, reveals that the bond pet owners share with their pets impacts many decisions in their daily lives, well beyond those that are just pet-related.
"Pet owners are passionately loyal to their pets and they show it in every aspect of their lives.  The petMD survey shows that, much like human relationships, pets are a mixture of love, worry, joy and frustration for their owners, who consistently look for ways to improve the quality of their pets' lives.  A pet's well-being is indelibly linked to that of its owner, and vice-versa," said Nicolas Chereque, PetMD Co-Founder. «Read the rest of this article»
Semi-daily preaching by a Semi-daily Preacher on a semi-daily basis
In Job chapter 9 verses 30-31 it says:
"Even if I washed myself with soap
and my hands with cleansing powder,
you would plunge me into a slime pit
so that even my clothes would detest me."
 
Let's face it, Job was in a pretty crummy mood.  I don't blame him.  I won't go into it all right now, but trust me, if ANYbody had a reason to be fussy, it was Job.  It's not everyday you wake and find yourself locked into a betting match between the Lord of the Universe and Satan and in the process lose everything you ever had, everyone you ever loved and the ability to sit down without poppin' something unmentionable.  And all you did to deserve this awful treatment, was everything RIGHT.
 
But from this passage we can deduce that things were even worse for Job than many of us knew.  According to this passage, even Job's "Tub Time" was being affected.  This is where I draw the line.  This is going to far.  Mess with MY "Tub Time"…it's ON. «Read the rest of this article»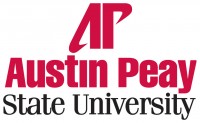 Clarksville, TN – Several years ago, a group of science fiction and fantasy writers began developing odd visions of the future and alternate realities that looked suspiciously similar to 19th century England. Fascinated by the style of the Victorian era, these writers depicted strange, steam-powered machines in their works, thus giving rise to the "Steampunk" movement.
"It's a bit of 'what if we'd gone in a different direction,' and then being wildly inventive from there," Mike Mitchell, a local artist and Austin Peay State University adjunct art professor, said. «Read the rest of this article»


Clarksville, TN – The City of Clarksville and Aetna Insurance are celebrating our nation's independence this year with the fourth annual Independence Day Celebration on Sunday, July 3rd, at McGregor Park.  The event will be filled with food, fun and entertainment for the entire family. Activities begin at 6:00pm.
«Read the rest of this article»