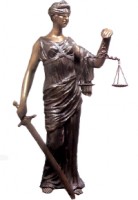 Clarksville, TN – A judge of the Montgomery County, Tennessee general sessions court has dismissed a stalking charge against John Ryan Cunningham, 36, coach and teacher at Fort Campbell High School. The charge was taken out in February by fellow teacher Geneva C. Howard, 39, of Clarksville, TN. 
"I feel vindicated by the court", said Cunningham upon the dismissal. "But quite frankly it has shaken my faith in the justice system. It is scary that a person can go into Montgomery County Tennessee where people do not know me and swear out a totally false statement and have me arrested. I am grateful for my family, friends, and fellow faculty at Fort Campbell who supported me through this ordeal."
Cunningham is a former Peace Corps volunteer and previously taught and coached at Trigg County High School before moving to the Fort Campbell system. Last year his soccer team was 8-5-2, and selected by the Western Kentucky Soccer Officials Association as demonstrating the best sportsmanship in both Region 1 and Region 2.
He says he has conferred with two different lawyers and has considered bringing civil action against Howard, who took the charge arising out of a personal disagreement.
"The district attorney refused to prosecute due to a combination of Ms. Howard's own actions and the fact that the alleged crime did not occur. We wholly agree with the prosecutor's decision to dismiss this case and hope that Mr. Cunningham and his family can put this horrible ordeal behind them.", stated Stephanie Ritchie, Cunningham's attorney in Clarksville, Tennessee. 
Coach Cunningham has already been rehired to lead both the boys' soccer and boys basketball programs at Fort Campbell High School for the 2011-12 school year, as well as contracted to teach at Fort Campbell for the 2011-2012 school year.