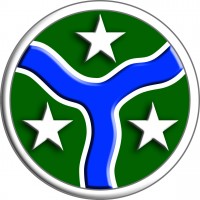 Knoxville, TN – The largest unit in the Tennessee National Guard will have a new commander after ceremonies Sunday, June 12th, at West High School Football Stadium, 3326 Sutherland Avenue, Knoxville. The event will begin at 2:00pm. 
Col. Jeffrey H. Holmes, who led the regiment since 2006, will turn command over to Col. Franklin C. McCauley.  Col. McCauley previously served as the Deputy Regimental Commander and commanded the 2nd Squadron, headquartered in Kingsport.
Col. Holmes commanded the regiment during its deployment to Iraq in 2010, and the 3rd Squadron, headquartered in Cookeville, during the regiment's deployment to Iraq in 2004-2005.  He was named the Commander of the 230th Engineer Brigade, headquartered in Jackson, earlier this year.
Col. McCauley brings 30 years military experience to the job. He enlisted in the Tennessee Army National Guard in 1981, spending two years as an enlisted soldier before receiving his commission through the ROTC program at East Tennessee State University in 1983.  He graduated from East Tennessee State University with a BS in Criminal Justice in 1985, and received his Masters in Criminal Justice in 1987 from Eastern Kentucky University. His military education includes the Armor Officer Basic Course and Armor Advanced Course in Fort Knox, KY, the Command and General Staff College at Fort Leavenworth, KS, and the U.S. Army
War College in Carlisle Barracks, PA.
In 2004, Col. McCauley deployed to Iraq in support of Operation Iraqi Freedom as the Commander of 2nd Squadron, 278th Armored Cavalry Regiment, and again in 2010 as the 278th Deputy Commander.
Among his awards, Col. McCauley has been awarded the Bronze Star Medal with Oak Leaf Cluster, the Meritorious Service Medal with Oak Leaf Cluster, the Army Commendation Medal with Oak Leaf Cluster, the Iraqi Campaign Medal with two Service Stars, and the Combat Action Badge.
Col. McCauley is a Special Agent with the Tennessee Bureau of Investigation.
The 278th is Tennessee's largest command, with units stretching from Kingsport to Memphis and is composed of more than 3,700 Soldiers in three maneuver squadrons, a support squadron, a special troops squadron, and a fires squadron.
Sections
News
Topics
278th Armored Cavalry Regiment, Fort Knox KY, Fort Leavenworth KS, Jackson TN, Knoxville TN, Operation Iraqi Freedom, ROTC, TBI, Tennessee Bureau of Investigation, Tennessee National Guard