Written by Spc. Michael Vanpool
101st Sustainment Brigade, 101st Airborne Division (AA) Public Affairs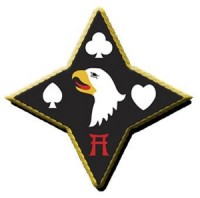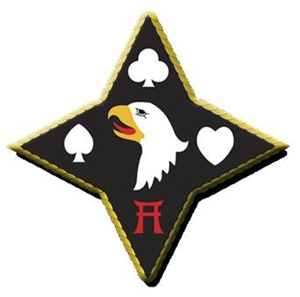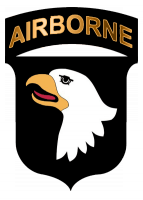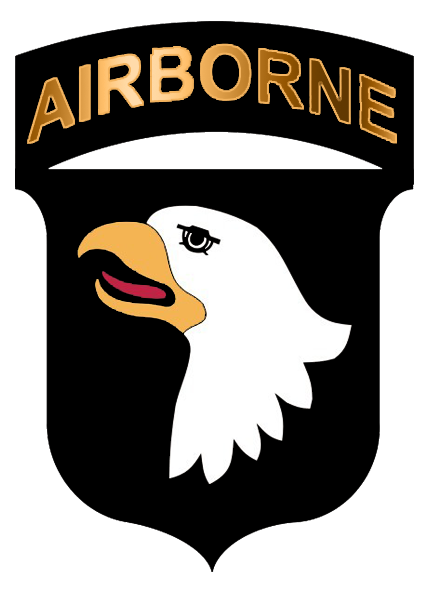 Bagram Airfield, Afghanistan – Spc. Nathan Dougherty, a rigger with the 11th Quartermaster Detachment, 101st Sustainment Brigade, recently received a message from his brother as they were preparing bundles for their next aerial delivery.

"I told him to pack ice cream on top," said Capt. Ryan Dougherty, the battalion fire support officer for the 1-505th Parachute Infantry Regiment deployed to Regional Command North to assist Combined Joint Special Operations Task Force for village stability operations.

The Dougherty brothers were recently reunited here in Afghanistan. Nathan has been deployed to Bagram Airfield for just over six months, while his brother landed here this past week. While both soldiers came from a military family, each had his own reason for raising their right hand.

"Our grandfather was in Iwo Jima, and we have lots of uncles and cousins in the Air Force and Army," Ryan said.

Ryan joined after graduating with a Sociology degree from the University of New England, where he was part of the school's Reserve Officers' Training Corps. "It was always something I wanted to do," he said.

Nathan took a different approach before coming into the Army two and a half years ago. "I wanted to enjoy life before joining the Army," he said.

After attending the University of New England, Nathan quit school and spent the winter snowboarding in Colorado, and later worked for a construction company before signing a contract with the military and started training to become a rigger.

"I was surprised when he joined," Ryan said. "I found out while I was in Iraq from Mom. He bounced around a lot, so it surprised me that he'd come into the Army."

Part of Nathan's training before being assigned to Fort Campbell included the U.S. Army Airborne School. At the end of the three week course, Nathan received a surprise visit.

"Ryan was on Rest and Relaxation from his first deployment to Iraq and came to pin my airborne wings on me," Nathan said.

When Nathan saluted his older brother after the badge was pinned on his chest, Ryan saw his brother for the first time as a Soldier in the Army.

"I'm proud to have my brother in the military," he said.

Since then, the two brothers only occasionally see each other, due to the large stretches between their posts and small stretches in between overseas tours.

"Last we saw each other was over nine months ago," Ryan said.

The older Dougherty came to Afghanistan with just a brief notice of two months. Just enough time to marry his girlfriend, Chelsea, and pack his bags. Ryan is helping set up a new village stability operations center in Northern Afghanistan. Since he's assisting set up new operations, the communication wasn't properly set up for a minute.

Nathan received calls from their mother when Ryan flew out of Fort Bragg two weeks ago, wondering about her two sons in Afghanistan. "Our mom was beating me up because he couldn't call her the first week he was here," he said.

When Nathan redeploys this upcoming winter, he said he's preparing to make the change to the officer side of the Army.



Sections
News
Topics
101st Airborne Division, 101st Sustainment Brigade, Afghanistan, Bagram Airfield, Fort Bragg NC, Fort Campbell KY, Lifeliners, Michael Vanpool