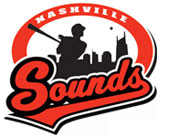 Nashville, TN – Mat Gamel went 3-for-5 with a pair of home runs to power the Nashville Sounds to a 7-6 victory over the Round Rock Express on Monday evening at Greer Stadium in the opener of a four-game series.
With the win, Nashville (28-35) snapped a three-game losing streak and notched its 11th victory in the last 16 games played at home in Music City.
Gamel's two-homer night continued the infielder's red-hot week at the dish. In his last five games, he is hitting .385 (10-for-26) with four home runs and 11 RBIs. It was Gamel's third two-home game this season and the Sounds' eighth overall. He now leads the club with 13 roundtrippers.
«Read the rest of this article»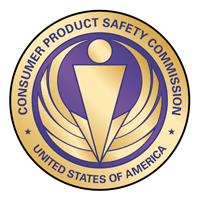 Washington, D.C. – The U.S. Consumer Product Safety Commission, in cooperation with the firm named below, today announced a voluntary recall of the following consumer product. Consumers should stop using recalled products immediately unless otherwise instructed.
It is illegal to resell or attempt to resell a recalled consumer product.
«Read the rest of this article»
APSU Sports: Men's Football

Clarksville, TN – Austin Peay State University's football team has earned one of 28 Academic Progress Rate (APR) Awards for the 2009-10 academic year, the Football Championship Subdivision Athletics Directors Association (FCS ADA) announced, May 25th.
Austin Peay received recognition for the highest APR among members of the Ohio Valley Conference. The Highest APR Award recognizes one institution at each of the 14 FCS conferences that has the highest APR score; Austin Peay owned a 958 score for 2009-10.
«Read the rest of this article»
Written by Spc. Michael Vanpool
101st Sustainment Brigade, 101st Airborne Division (AA) Public Affairs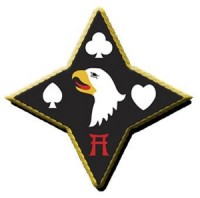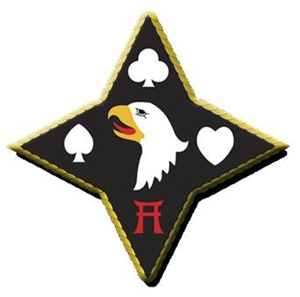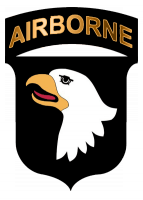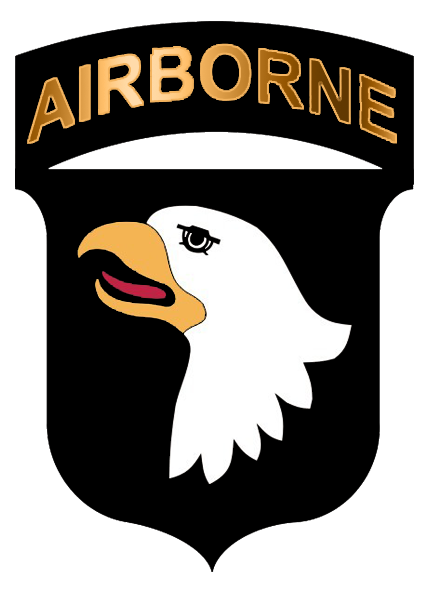 Bagram Airfield, Afghanistan – As a group of eleven Air Force medics prepare their journey home, they stood in formation for awards after six months of supporting Task Force Lifeliners.
One of these airmen, Airmen 1st Class Bryenna Brooks, was awarded the Purple Heart for injuries she received just a week before.
Along with the Purple Heart, Brooks also received a Combat Medical Badge, an Air Force Combat Action Medal for her actions, and a Joint Service Commendation Medal for her actions, June 3rd.
«Read the rest of this article»

Clarksville, TN – Volunteers are needed for the 2011 Amateur Athletic Union (AAU)  7th Grade Girls' Basketball National Championship, hosted by the Clarksville-Montgomery County Convention and Visitors Bureau, which will be held from Sunday, July 10th to Friday, July 15th.
This year, the tournaments will take place during the week at 12 different venues throughout the community. Volunteers are needed on Sunday during the day for registration and at 6:00pm to help line up athletes and work the opening ceremony. Responsibilities during the week-long tournaments will include checking player passes, selling tickets and programs and taking tickets. Volunteers will be needed from 7:30am to 8:30pm, Monday through Friday. «Read the rest of this article»
By Rick Smith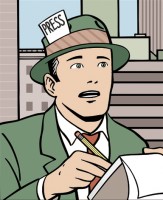 As the world burns in the fires of poverty and cash free-flows to the pockets of robber barons, our press is playing As The World Turns.
Our politicians are treated as celebrities, while our corporate overlords operate in secrecy; turning dials, greasing wheels, and watching the whole. thing. burn. Can you hear us yet? No?
Well, here's some real top stories, Personal Storyteller's style! «Read the rest of this article»
Semi-daily preaching by a Semi-daily Preacher on a semi-daily basis
And it came to pass that in a vineyard hangeth a feeder of birds.
And upon the morn the fowls of the air would come unto her and and eat of her seeds and feast upon her corn.  And in the evening they wouldst return and feast a second time. 
And the fowl of the air did love the Feeder of Birds, and the vineyard prospered.
And it came to pass, that unto the vineyard came another Feeder of Birds unto the vineyard, that the Master hangeth under the tree.  
And behold it was golden unto the eye and velvet unto the touch, and beautiful and filled with seeds more tasty than the Feeder of Birds.  And the Golden Feeder saith unto the Bird Feeder, «Read the rest of this article»
Learn how simple safety steps save lives in and around pools and spas.
Parents and families can build on their current safety systems at pools and spas by adopting additional water safety steps. Adding as many proven water safety steps as possible is the best way to assure a safe and fun experience, because you can never know which one might save a child's life—until it does. «Read the rest of this article»
Two products from the same manufacturer score at the top and bottom of the Ratings

Yonkers, NY – Stained clothing can be a bummer, but are there products out there that can remove even the nastiest grime? Consumer Reports tested out stain treatments applied before laundering and found a couple that worked well on a variety of stains.
Each stain treatment was evaluated for its effectiveness on coffee, blood, wine, sebum, motor oil, and grass. CR Best Buy Resolve Laundry ($0.10 per oz.) was the top scoring treatment and worked well on all the stains. Shout Advanced Action ($0.21 per oz.) was almost as good and can be applied up to a week before laundering. It worked well on all stains but wine. The full test results are available in the July issue of Consumer Reports and online at www.ConsumerReports.org. «Read the rest of this article»
Clarksville and Montgomery County companies are looking for Employees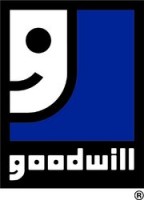 Clarksville, TN – The job market may be sluggish in some areas, but many employers in Clarksville and Montgomery County are adding to their employee base.  To help connect businesses with qualified job candidates, Goodwill's Career Solutions Center in Clarksville will host a job fair on Wednesday, June 15th from 9:00am until noon.
The center is located at 1592 Fort Campbell Boulevard, next to Goodwill's retail store. State Senator Tim Barnes is expected to drop by the event at 8:00am and County Mayor Carolyn Bowers plans to meet with employers and job candidates mid morning. «Read the rest of this article»