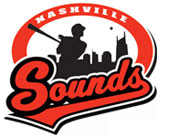 Nashville, TN – Sounds second baseman Eric Farris hit a game-winning RBI single in the bottom of the 10th inning to give the Nashville Sounds a 5-4 victory over Round Rock Express on Tuesday night at Greer Stadium.
Extending his extra-base hit streak to nine straight contests, Taylor Green smoked a one-out double to left field in the 10th inning to begin the rally. After Brandon Boggs was intentionally walked, Farris singled to the right field to plate Green from second base for the winning run.
«Read the rest of this article»
Semi-daily preaching by a Semi-daily Preacher on a semi-daily basis
Little Faith? Little Time.
I know what many of you are thinking. 
"Is BP gonna make it today?  Will there be a Blermon?  Or has his luck finally run out."
Oh, ye of little faith…
Lets face it – I'm Preaching in San Francisco. That…takes…time. There are a LOT of things to preach against here. Be serious. I'm busy.
Maybe instead of complaining and doubting me, you could start praying for me or maybe getting out here for a little tag team preaching.  «Read the rest of this article»
Retail numbers flat in May, but look promising for start of summer

Yonkers, NY – Overall consumer sentiment remains in negative territory for the second consecutive month. Fading confidence is just one sign that Americans continue to have economic uncertainty with talks of the recovery stumbling, according to the Consumer Reports Index June report.  
The Consumer Reports Trouble Tracker Index, which measures the amount of financial difficulties consumers face, is statistically unchanged from last month. But consumers are still worse off than they were in March and April. Underlying the Trouble Tracker's problematic movement, nearly one-third of Americans (31.9%) faced one or more financial difficulties, up from the prior month (27.2%). «Read the rest of this article»
Capitol To Be Illuminated In Purple; Proclamation Launches State Efforts

Nashville, TN – Since 2006, when purple was chosen as the "awareness color" for World Elder Abuse Awareness Day (WEAAD), Tennessee — which acknowledges the annual effort through a series of events statewide — has played its part in "lighting the way" to promote a better understanding of abuse and neglect of elderly and vulnerable adults. This year is no exception.
The Tennessee Vulnerable Adult Coalition (TVAC) is partnering with the Department of Human Services and the Commission on Aging and Disability in efforts designed to stem the growing problems of abuse (whether physical, sexual or emotional), neglect, and financial exploitation of elderly and vulnerable adults.
«Read the rest of this article»

Montgomery County, TN – Applications are now being accepted for the Fall 2011 Master Gardener Course. All classes will be held at the Montgomery County Extension office on Tuesday evenings 6:00pm-9:00pm beginning August 23rd and ending November 15th. «Read the rest of this article»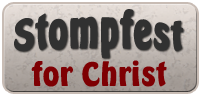 Clarksville, TN – Remnant of Faith is hosting their 10th annual Stompfest for Christ! Stompfest weekend is June 17th and 18th. Friday June 17th is "Holy Hip Hop Night. Several artists from Nashville, TN, Clarksville, TN,  and Hopkinsville, KY will perform some of their popular contemporary Gospel songs. J-Rad, an upcoming signed artist, will be featured.
Other artists include Polo, Divine Purpose, John Keith, G'Man, Toney Dabney, Demontrey Ewing, Donte Mishawn, Anthony Whitlock, Antonio French, and Little G. Treva Gordon will be performing her single "Devil U's a Lie!" These are some talented singers and lyricists and some of the songs are rising up the Gospel charts. «Read the rest of this article»
Written by Sgt. 1st Class Pete Mayes
101st Sustainment Brigade, 101st Airborne Division (AA) Public Affairs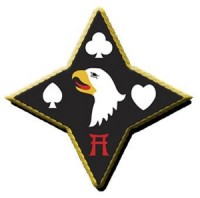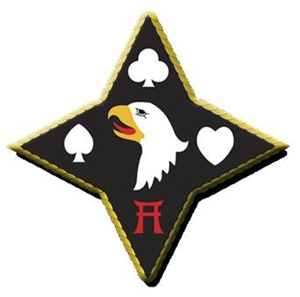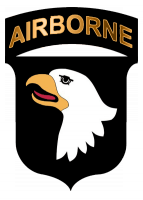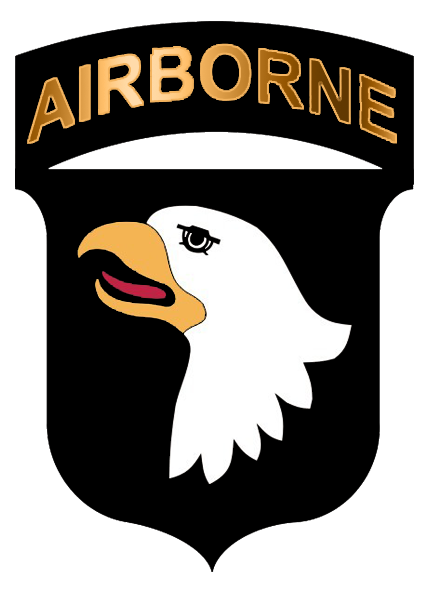 Bagram Airfield, Afghanistan – A little home cooking went a long way for service members stationed at Bagram Air Field recently as they were treated to the taste of down-home Cajun cuisine and live entertainment.
A team of chefs and entertainers from Houston teamed up for "Operation H.O.T." (Honoring Our Troops), serving spicy cuisine from the Texas-Louisiana border to feed and entertain the service members stationed at BAF.
Show promoter and creator, Charles Carroll, said the group's intent was simple: entertain the finest troops in the world with some of the best talent in the world while bringing them a taste of home with a Cajun meal.
«Read the rest of this article»


Clarksville, TN – Join Clarksville Parks and Recreation this Saturday, June 18th, at Heritage Park soccer fields for this month's Movies in the Park event, featuring the hit movie, "Transformers," which is rated PG-13.
All movies start at dusk, with pre-show activities beginning an hour prior. Be sure to bring your picnic blankets and lawn chairs. As always, you are welcome to bring your picnic basket, but concessions will be available.
«Read the rest of this article»
APSU Sports: Men's Baseball

Lynchburg, VA – Austin Peay State University freshman catcher Matt Wollenzin has been named to the 2011 National Collegiate Baseball Writers Association (NCBWA) Freshman All-American First Team, the organization announced Monday.
«Read the rest of this article»
Market Commentary by Scott J. Brown, Ph.D., Chief Economist
The economic data calendar was thin, but stock market participants continued to express concerns about the outlook. Bonds rallied, with the 10-year Treasury yield pushing below 3%. The European Central Bank left short-term interest rates unchanged, but ECB President Trichet said that "strong vigilance is warranted," a signal that rates will almost certainly be raised in July.
The trade deficit narrowed in April, suggesting that net exports may add to GDP growth in 2Q11. The Fed's Beige Book indicated that "economic activity generally continued to expand, though a few districts indicated some deceleration." Loan demand was "steady to stronger," especially in the commercial and industrial sector, while "widespread improvement" was reported in credit quality – a good sign. «Read the rest of this article»