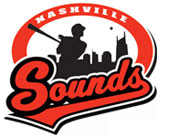 Nashville, TN – The Round Rock Express plated a run in the top of the tenth inning to hang a 4-3 loss on the Nashville Sounds on a misty Wednesday evening at Greer Stadium.
It was the second straight extra-inning contest between the teams.
In the decisive Round Rock tenth, Julio Borbon reached on a well-executed drag bunt single with one out, moved to second on a Sean Green wild pitch, and stole third. After Matt Kata drew a walk to put runners on the corners, Chris Davis slapped a high chopper to first that bounded over the head of Mat Gamel for an RBI single to plate Borbon with the go-ahead run.
«Read the rest of this article»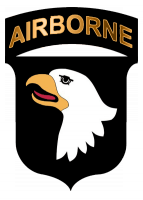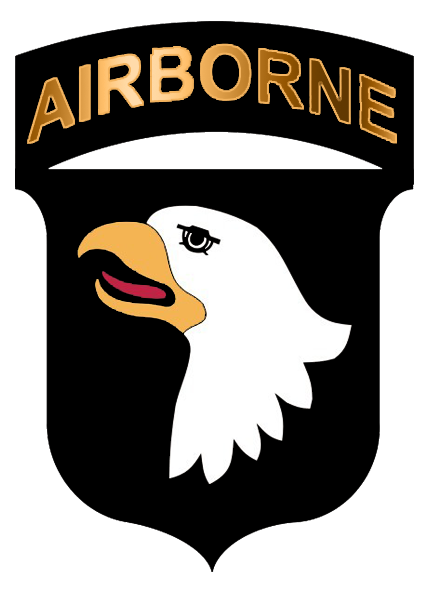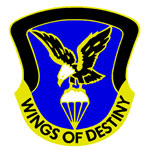 Fort Campbell, KY – The 101st Combat Aviation Brigade will receive a new commander June 24th, 2011, at 9:30am during a ceremony on the division parade field when Col. William K. Gayler relinquishes command to Col. Paul Bontrager.
Gayler has commanded the 101st CAB since 2009. During his tenure, the brigade deployed to southern Afghanistan in support of Operation Enduring Freedom. Under Gayler's command, the brigade provided Army aviation support for U.S. and NATO operations in Regional Command-South, West and Southwest from February 2010 to March 2011. «Read the rest of this article»
National and state public transit supporters and the Sierra Club have designated Thursday June 16th, 2011 as "DUMP THE PUMP" day.
Nashville, TN – Robin Hill, chair of the Tennessee Sierra Chapter's Transportation Committee said: "We are asking folks to help themselves by finding a public transportation or car pool alternative to replace driving alone in your personal automobile.  We think many folks will find real savings with gasoline at around $3.50 a gallon."
"Not everyone has access to public transportation but many of us have access to a group of acquaintances who go to their daily work in their personal car.  For these people, a carpool gets several people to their workplaces in a single car.  Try to set up a carpool for the day." added Hill. «Read the rest of this article»
Clarksville, TN – The City of Clarksville has been selected as the sixth stop on the 2011 Chevrolet Fireball Run Adventurally on September 29th. This unique competition starts its southern excursion on September 23rd in Melbourne, FL, and ends October 1st in Gulfport, MS, with plenty of action and sights along the 2,500-mile route. «Read the rest of this article»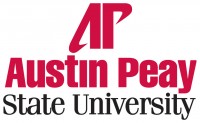 Clarksville, TN – Two Austin Peay State University alumni recently were inducted into the Phi Kappa Phi Chapter 191 Academic Hall of Fame.
Ben Kimbrough ('51) and Fred Landiss ('69, '70) were inducted during the APSU chapter's initiation ceremony. As part of a permanent tribute, their names will be displayed on a plaque housed in the Woodward Library on the main campus.
The APSU PKP chapter established the Academic Hall of Fame in 1997. While it is not necessary for a nominee to hold membership in PKP, the nominee must be an alumnus of APSU who, since graduating, has demonstrated through his or her life the beliefs of The Society.  «Read the rest of this article»
45% Say It's Hard to Find One That Fits Right

Yonkers, NY— Over one-third of women buy a new swimsuit each year. But that doesn't mean it's an easy process. According to a new national poll featured in the July 2011 issue of ShopSmart magazine, from the publisher of Consumer Reports, women encounter many different challenges when purchasing swimsuits. The poll found that 65% of women struggle to find a suit that flatters. «Read the rest of this article»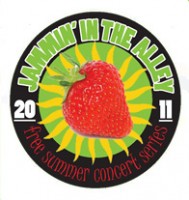 Clarksville, TN – The City of Clarksville together with U.S. Bank will soon be Jammin' in Strawberry Alley once again, after last month's kickoff with a crowd that set the record for attendance. Join us on Friday, June 17th for this month's concert and every third Friday of the month through October.
This month's free concert features Chris Robertson and the Country Music Band. They'll be sure to keep you on your feet playing great country classics along with a few originals. «Read the rest of this article»
Clarksville, TN –  The 2011 Fair at Clarksville Speedway opened Tuesday night with the first night of Monster Trucks. The youngest driver in the Monster truck sport also made an appearance. 8 Year old Kid KJ maneuvered around the track in his mini Monster truck as he made his jumps as the crowd cheered on.
The fair continues tonight with round two of the Monster Trucks at the Clarksville Speedway. «Read the rest of this article»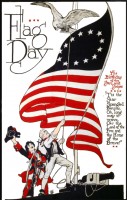 Clarksville, TN – Flag Day was officially observed in Montgomery County yesterday at VFW Post 4895 located off of Haynes Street behind the former location of Gateway Hospital.
The Ceremony was held under the Auspices of the Montgomery County Veterans Service Organization, Marine Corps League, Detachment 603, The Disabled American Veterans Chapter 45 VFW Post 4895, Military Order of the Purple Heart Chapter 457, with the assistance several young members of Cub Scout Pack 503, Brownie Pack 504, and under the watchful eye of fire fighters from Clarksville Fire Rescue Station #4. Stacey Hopwood served as the Emcee. DAV Commander Art Taylor and VFW Post service officer David Ross conducted the burning ceremony.
«Read the rest of this article»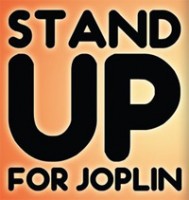 Clarksville, TN – Come out to Lifepoint Church, Saturday, June 18th for the Stand Up for Joplin comedy benefit show. The show features Nashville area comedians Jonnie W., Renard Hirsch and Rik Roberts.
Proceeds from this night of comedy goes to benefit Convoy of Hope and their efforts to help those in Joplin, MO affected by the tornadoes. «Read the rest of this article»