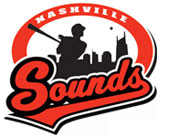 Memphis, TN – Memphis first baseman Freddie Bynum lined a two-out RBI single to right with two outs in the bottom of the ninth inning to break a scoreless deadlock and give the Redbirds a 1-0 victory over the Nashville Sounds on Friday evening at AutoZone Park in the opener of a four-game series.
It marked the second straight pitchers' duel and 1-0 decision for the Sounds, who won a 1-0 contest against Round Rock on Thursday at Greer Stadium. Each of Nashville's last five games has been decided by a single run.
«Read the rest of this article»

Clarksville, TN – A man is in custody after a committing crimes in an all night series of  domestic-related events. Landon Guerin Porter, rammed a woman's car twice, set two vehicles on fire and physically assaulted his ex-girlfriend.
On June 15th, around 9:00pm, Porter's 20 year old, ex-girlfriend called Police to report that Porter came into her Baltimore Drive residence, took her car keys while she was asleep and then drove off with her 2003 Hyundai Sonata without her permission. After leaving the Baltimore Drive apartment, it is believed that Porter went to a Centennial Drive residence and intentionally set fire to a 1974 Chevrolet Caprice. The vehicle is owned by a previous roommate of Porter's.
«Read the rest of this article»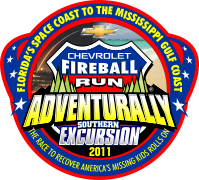 Clarksville, TN – The City of Clarksville has been selected as the sixth stop on the 2011 Chevrolet Fireball Run Adventurally. The teams will arrive in Clarksville on Thursday September 29th between 3:00pm-4:00pm. Once they arrive in Clarksville the teams will have several tasks to complete before they head for the finish line in Historic Downtown Clarksville. The Drivers will stay over night before leaving at 8:00am the following morning as Clarksville Mayor Kim McMillan waves the green flag kicking off the next leg of the rally.
This unique competition begins its southern excursion on September 23rd in Melbourne, FL, and ends on October 1st in Gulfport, MS, with plenty of action and sights along the route. The Chevrolet Fireball Run Adventurally Series is an action packed, one week, 2500 mile Adventurally production. The mission and destination based rally competition is live cast, filmed in 1080p HD for broadcast, theatrical release, and it will be released on home video.
On Thursday June 16th, Mayor McMillan hosted a news conference at City Hall to provide more information about our city's selection as a stop on the Fireball Run. «Read the rest of this article»
Clarksville, TN –  Thursday night the trucks lined up for the Stock Truck Pulling Event at the Fair at Clarksville Speedway.  The midway also drew a crowd. It was another Armband night for those who  had a set of Ford Keys or, a Ford Logo. «Read the rest of this article»
Semi-daily preaching by a Semi-daily Preacher on a semi-daily basis
I don't wanna sound all braggy but, facts is facts…I destroyed the Bible Scholars last night with my superior preaching.  They never saw it comin'.
Of course, I ALSO simultaneously got myself dis-fellowshipped from about 9 different denominations, while tickin' off about a hundred big brained Bible guys and their wives but…these things happen. 
Francis Collins, the human genome/world famous scientist guy was there.  We chatted afterwards for a while and found that we have lots in common.  Apparently, he discovered the human genome a while ago.  I told him that I have also found stuff…usually in the backyard or my closet. I think he was impressed, though he seemed a bit skittish to see me.  He probably thought I was gonna try to baptize him right there on the spot.  Don't laugh.  I thought about it.  He probably noticed the "Pre-baptize Glaze" I get in my eye right before I dunk somebody.  He's a scientist, they notice that kind of stuff. «Read the rest of this article»
The Trick to Finding one that Fits, Flatters, and Won't Fall Apart

Yonkers, NY – For most women, shopping for bathing suits is not a very fun experience. Most suits are too tight, too small, too big, too expensive, or look too cheap. Or all of the above! The July 2011 issue of ShopSmart magazine, from the publisher of Consumer Reports¸ wants to help you find the most flattering suit that you'll at least look forward to wearing.
"We all know bathing suit shopping can be a nightmare," said Lisa Lee Freeman, editor-in-chief of ShopSmart. "But we learned that if you do your research and know what works for you— it might actually be enjoyable." «Read the rest of this article»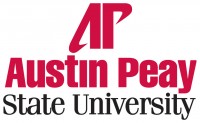 Clarksville, TN – Elementary and middle school teachers from Dickson, Cheatham, Humphreys, Montgomery, Robertson and Stewart counties are participating in STEM workshops at the AP-STEM Center at Austin Peay State University.
One set of workshops was from May 31st-June 9th, and the second session is under way until June 23rd. «Read the rest of this article»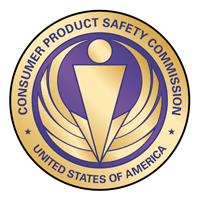 Washington, D.C. – In cooperation with the U.S. Consumer Product Safety Commission (CPSC), Big Lots, of Columbus, OH, is voluntarily recalling about 30,000 metal futon bunk beds.
Children behind the futon or in the ladder area of the bunk bed can get entrapped when the futon and its metal frame are lowered from the seated to the flat position. This is what happened to a three-year old Burlington, IA boy who died when he became entrapped at the head and neck in the recalled bunk bed in March of 2010. The weight of the futon's metal frame prevented the child from breathing and escaping. CPR was administered, but the child died at the hospital due to compression asphyxiation.
«Read the rest of this article»
Encourages Residents to take advantage of the ease of use
Fort Campbell, KY – Starting on June 20th, 2011, Campbell Crossing residents will have an opportunity to benefit from the Community's new, expanded recycling program. The recycling program, which has been established at Campbell Crossing for 5 years has expanded to include plastics 1 and 2, which include most beverage bottles and various consumer product packaging. The program will continue to accept paper, cardboard and aluminum cans.
«Read the rest of this article»
American Heart Association works with Crowdrise.com to raise awareness and funding
Visitors to site can win big prizes
 

Dallas, TX – Ken Jeong combines his comedic prowess with his medical training in a new Hands-Only CPR video from the American Heart Association that uses the disco hit "Stayin' Alive" to help people remember what to do in a sudden cardiac arrest. 
 
"I may play insanely crazy and comedic characters on screen, but as an internal medicine physician in real life, I want people to know that sudden cardiac arrest is a serious matter," said Jeong, star of The Hangover, The Hangover Part 2, and the NBC series Community, returning for its 3rd season this fall.  "Immediate action can be the difference between life and death. Everyone needs to know it's in their hands to help save a life."

 
«Read the rest of this article»