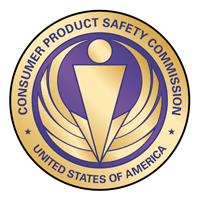 Washington, D.C. – In cooperation with the U.S. Consumer Product Safety Commission (CPSC), Big Lots, of Columbus, OH, is voluntarily recalling about 30,000 metal futon bunk beds.
Children behind the futon or in the ladder area of the bunk bed can get entrapped when the futon and its metal frame are lowered from the seated to the flat position. This is what happened to a three-year old Burlington, IA boy who died when he became entrapped at the head and neck in the recalled bunk bed in March of 2010. The weight of the futon's metal frame prevented the child from breathing and escaping. CPR was administered, but the child died at the hospital due to compression asphyxiation.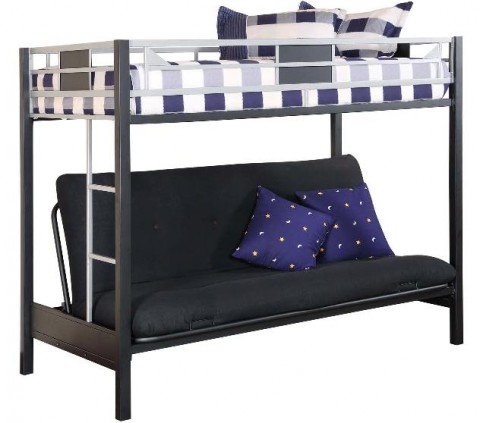 The bunk beds have an additional hazard. The space between the last rung on the bunk bed's ladder and the futon mattress is too small, which can allow a child's body to pass through, but not the head, posing a head and neck entrapment hazard.
The metal futon bunk beds have an upper bunk designed to hold a twin mattress. The bottom bunks have a convertible futon bed.
The recall involves metal futon bunk beds with model number BFB1008 located on a label on the upper bunk support rail. The recalled metal futon bunk beds were sold exclusively by Big Lots stores nationwide from January 2009 through April 2010 for about $200.00. They were sold unassembled, and were manufactured in China.
Consumers should immediately stop using these bunk beds and contact Big Lots for a free repair kit that contains new ladders and other parts that consumers can install at home.
For additional information, contact Big Lots toll-free at 866-244-5687 between 9:00am and 5:00pm ET Monday through Friday, e-mail the firm at talk2us@biglots.com or visit the firm's website www.biglots.com
The U.S. Consumer Product Safety Commission (CPSC) is still interested in receiving incident or injury reports that are either directly related to this product recall or involve a different hazard with the same product. Please tell us about your experience with the product on www.saferproducts.gov
About The U.S. Consumer Product Safety Commission
CPSC is charged with protecting the public from unreasonable risks of injury or death associated with the use of the thousands of consumer products under the agency's jurisdiction. Deaths, injuries, and property damage from consumer product incidents cost the nation more than $900 billion annually. CPSC is committed to protecting consumers and families from products that pose a fire, electrical, chemical, or mechanical hazard. CPSC's work to ensure the safety of consumer products – such as toys, cribs, power tools, cigarette lighters, and household chemicals – contributed to a decline in the rate of deaths and injuries associated with consumer products over the past 30 years.
Under federal law, it is illegal to attempt to sell or resell this or any other recalled product.
To report a dangerous product or a product-related injury, go online to: www.saferproducts.gov, call CPSC's Hotline at 800-638-2772 or teletypewriter at 800-638-8270 for the hearing impaired. Consumers can obtain this news release and product safety information at www.cpsc.gov. To join a free e-mail subscription list, please go to https://www.cpsc.gov/cpsclist.aspx.