Written by U.S. Army Sgt. Christina Sinders
Task Force Currahee Public Affairs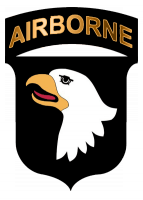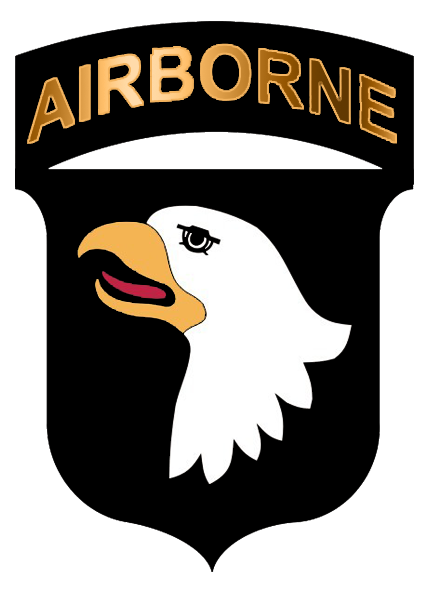 Paktika Province, Afghanistan – U.S. Army Soldiers from the 4th Brigade Combat Team, 101st Airborne Division, Task Force Currahee, at Forward Operating Base Sharana, Afghanistan, celebrated the United States Army's 236th birthday on June 14th, with a barbecue.
"For 236 years, Americans in the Army have been fighting for this country," said U.S. Army Col. Sean M. Jenkins, commander of TF Currahee, and native of Ridgefield, CN. "From our first beginnings, even before our government was formed, with the Revolutionary War to where we are today, the men and women of our country have fought and continue to fight for our freedoms, and the freedoms of others. That is why the Army birthday is significant. It celebrates and commemorates American Soldiers continuing to protect the country and its freedoms that we hold so dear."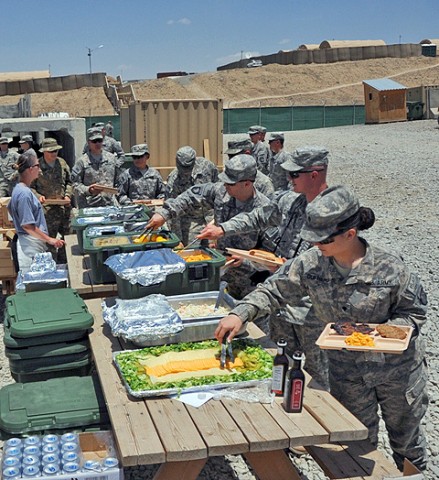 The Continental Congress authorized the first Army unit for the country on June 14th, 1776. And since that day, the U.S. Army has grown from 10 companies of riflemen and scattered colonial militias to a fighting strength of more than 561,900 active duty, and 567,300 Army Reserve and National Guard Soldiers stationed and deployed to more than 150 countries to include the United States, and U.S. Territories. As of June 2011, more than 90,000 Soldiers are deployed to Afghanistan.
In the spirit of celebration, the Currahees were treated to grilled steaks, cheeseburgers, hotdogs, corn, coleslaw, and of course, specially designed cakes, decoratively inscribed with the U.S. Army seal. The brigade's food management team and volunteers from the brigade logistics office and dining facility prepared the food.
"It's important to have events like this," said U.S. Army Staff Sgt. Tyrone Harvey, a native of St. Louis, and a brigade aviation noncommissioned officer from TF Currahee. "The Army being the oldest and one of the most traditional branches of the military, to me, it seems fitting that while we are over here in Afghanistan fighting one of the longest wars in our country's history, that we not only celebrate the Army's birthday, but that we give Soldiers the chance to celebrate it.
"Barbecues like this give Soldiers a chance to take a break and mingle with other Soldiers in their unit that they don't get to spend time with very often due to missions and work schedules," said Harvey. "You can see it on people's faces; it's an instant morale boost."