THP Won at Uniformed Safety Education Officers Workshop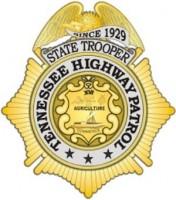 Nashville, TN – The Tennessee Highway Patrol took home a pair of first place awards for traffic safety public service announcements (PSA's) at the 2011 Uniformed Safety Education Officers Workshop (U.S.E.O.W.) held in Louisville, KY, on June 5th through 9th. The THP won in both the television and radio public service announcement categories.
The U.S.E.O.W., whose mission is to protect people, life and property through educating the public on various safety issues,  welcomed law enforcement agencies from Georgia, Illinois, Indiana, Iowa, Kansas, Kentucky, Missouri, Mississippi, Nebraska, North Carolina, Tennessee, Texas and Wyoming. This year's event was hosted by the Kentucky State Police. 
Lieutenants Christina Faulkner of the Lawrenceburg District and Cary Hopkins of the Memphis District represented the THP's Safety Education Division, where they submitted the "Nailed" television and the "We'll be Everywhere" radio PSA in the competition. Both spots were funded and produced by the Governor's Highway Safety Office (GHSO) in 2009. "Nailed" has won several awards including the ADDYs, Tellys, a Mobius Award, and a regional Emmy.  
To view the award-winning television PSA, visit http://www.youtube.com/watch?v=AFALfk4cPRw, and the winning radio advertisement can be found at the following link:  http://www.youtube.com/watch?v=ensohQoyOxI
"Our Safety Education Troopers work tirelessly all year, presenting traffic safety messages at schools, businesses and civic organizations throughout the state," said THP Colonel Tracy Trott. "Their efforts have undoubtedly increased public awareness of highway safety issues, reduced injuries and most importantly saved lives."  
In just its second year attending the annual workshop, the THP earned two personalized Louisville Slugger baseball bats for its first place finishes. Other award winners included Texas in Traffic Safety and Kansas in Public Safety. 
"It's a great honor to share in these awards with the Tennessee Highway Patrol," said GHSO Director Kendell Poole. "They have been wonderful partners in the fight to save lives on our roadways, and we will continue to look for original ways to spread messages on highway safety issues throughout Tennessee."
Lt. Faulkner also served as a guest speaker and gave a presentation on the importance of safety belts. Attendees also heard presentations on social media, event planning and public speaking, to name a few. University of Kentucky Head Football Coach Joker Phillips was the keynote speaker at the awards luncheon.
About The Tennessee Department of Safety
The Tennessee Department of Safety's (www.TN.Gov/safety) mission is to ensure the safety and general welfare of the public.  The department encompasses the Tennessee Highway Patrol, Office of Homeland Security and Driver License Services. General areas of responsibility include law enforcement, safety education, motorist services and terrorism prevention.