Video by Sgt. Matthew Graham
4th Brigade Combat Team, 101st Airborne Division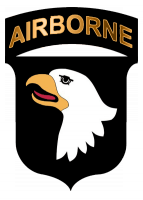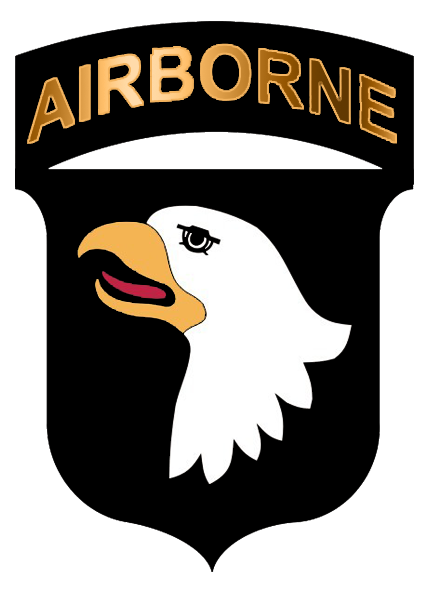 Paktika Province, Afghanistan – Footage of Secretary of Defense Robert Gates visiting with soldiers from Task Force Currahee, the 4th Brigade Combat Team, 101st Airborne Division in Paktika province on D-Day to share some time with soldiers before retiring later this month.
Scenes include the secretary speaking to an audience of soldiers.
Nashville Outfielders Each Blast Two Homers In Victory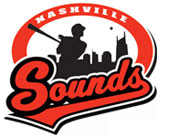 Memphis, TN – Brandon Boggs and Brett Carroll each belted a pair of home runs to power the Nashville Sounds to a 5-3 victory over the cross-state rival Memphis Redbirds on Sunday evening at AutoZone Park.
With the victory, the Sounds (31-38) snapped a two-game skid and brought an end to the Redbirds' six-game winning streak.
Boggs (2-for-4) homered from both sides of the plate in the contest, going deep from the right side of the plate in the first and from the left side in the eighth. Carroll (3-for-4) extended his longest hit streak of the year to nine games with his two-homer effort. Their feats marked the ninth and tenth two-homer efforts posted by Nashville batters this season.
«Read the rest of this article»
Semi-daily preaching by a Semi-daily Preacher on a semi-daily basis
Maybe 4 years old was a bit young to have a girlfriend.
But 5 year old Suzie (yes, that was her REAL name) possessed all the qualities I have always found irresistible in a woman: she was cute, knew how to climb a tree and liked ME. 
You should see my wife Gidget climb a tree.  She's a regular Swiss Family Robinson.
When you're 4 years old in the 1960's, you tend to have a lot of free time on your hands.  In those days, kids were expected to set their own schedule and if possible get a job.  If the weather was good, it was not unusual to be kicked out of the house right after breakfast and told to "go play" for about 9 hours.  It wasn't neglectful, it was summer.  And when you're 4 years old, it's ALWAYS summer. «Read the rest of this article»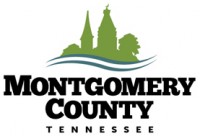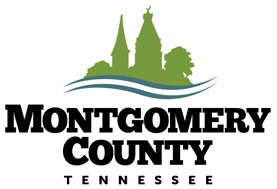 Montgomery County, TN – The Clarksville Montgomery County Civil War Sesquicentennial or CW150 Commission is gearing up for years of exciting events and commemoration activities in the Clarksville-Montgomery County area.
Over the next four years, there will be a variety of offerings, for young and old alike, to reflect, relive and learn about Montgomery County's role in the Civil War.
«Read the rest of this article»
APSU Sports: Women's Tennis

Clarksville, TN – After a challenging 2011 season, Austin Peay State University women's tennis coach Malik Tabet began his rebuilding process by signing Weronika Kurka, of Poland, to a National Letter of Intent. Kurka is the Lady Govs first signee for 2012.
Kurka is a talented player who has been ranked as high as 315 in the Tennis Europe Junior Circuit. A strong singles player with a good footwork, Kurka also owns a strong doubles game. Kurka is billed as an aggressive player with good decision-making skills. «Read the rest of this article»

Clarksville, TN – There was an overnight shooting which left one man dead and another in the hospital in critical condition. On June 19th around 2:33am Clarksville Police Officers were in the area of University Landing Apartments, 101 University Avenue when shots were heard. They located two victims in the parking lot of the apartments that had sustained gunshot wounds.
Officers quickly located a man, Phtra Oum, in the area that had what appeared to be blood on his face, clothes, and shoes. A witness at the scene identified Oum as the person who shot the victims.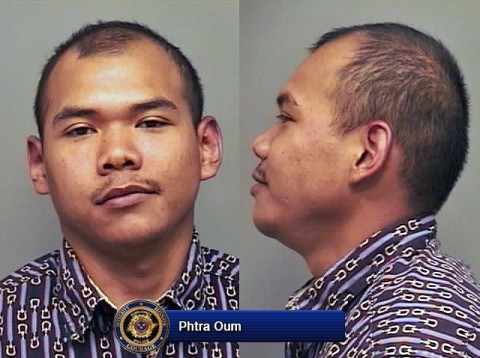 «Read the rest of this article»
Market Commentary by Scott J. Brown, Ph.D., Chief Economist
The economic data were mixed – consistent with a near-term slowing in the pace of growth, but not a contraction. Retail sales fell 0.2% in May, reflecting a 2.9% drop in auto dealership sales (dampened by Japan's disaster), but rose 0.3% ex-autos – not as bad as the market had feared. Industrial production edged up 0.1%, reflecting lingering supply-chain problems in autos and a drop in the output of utilities. Residential construction activity improved in May, but the underlying trend appears to be relatively flat. The Consumer Price Index exceeded expectations, rising 0.2% in May, up 0.3% ex-food & energy, boosted by higher prices of apparel and motor vehicles (which are likely to be temporary).
Worries about Greece contributed to a flight to safety in Treasuries. The 10-year Treasury note yield fell below 3%. Stock market volatility remained high as investors tried to assess the economic situation. «Read the rest of this article»

Guthrie, KY – As a part of its annual Heritage Days celebration, the town of Guthrie Kentucky staged a wonderful quilt show that was held at the Guthrie Senior Citizen Center; the show is always my favorite part of the Guthrie Heritage Days.  I have attended this show for several years and always discover and something or someone, that is new and interesting.
I was greeted when I arrived at the door by Helen Bellar who is the coordinator for the show.  She was delighted to show me a special exhibit by Doris Kelly's Art III class from Todd Central High School. Students Cassie Hanners and Terese Rudder had created a quilt block which had won a First Prize and now resides in the Quilt Museum in Paducah. This is quite an accomplishment for high school students and is sure to be envied by many adult quilters.
«Read the rest of this article»
Billy Dunlop Park will be closed to the public July 10th-15th for Girl Scouts Day Camp and July 16th-22nd for Boy Scouts Day Camp.


Clarksville, TN – The weekly Clarksville Parks and Recreation Department Recreation Report provides Clarksvillians with a glimpse at the activities and events that are available from the Parks and Recreation Department for them to enjoy together as a family.
This weeks highlights include:
Clarksville Downtown Market
Visit Fort Defiance
Party in the Park
Movies in the Park
Tree Identification Class
Annual Independence Day Celebration
«Read the rest of this article»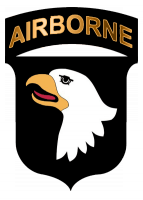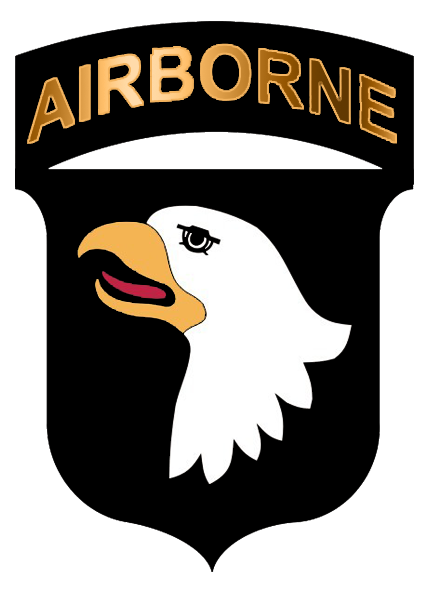 Fort Campbell, KY – The rainy weather that has been over Montgomery County late Thursday evening, broke for a bit early on Friday morning in time to allow 13 soldiers from 2nd Battalion, 44th Air Defense Artillery Regiment, and 138 soldiers from the 541st Transport Company to return home without getting a good soaking. The soldiers were returning from a tough year long deployment to Afghanistan.
Family and friends of the returning soldiers had gathered together to give their loved ones a proper welcome home. When we first arrived, the family members seemed subdued but as the time for the flight to arrive drew closer the crowd began to get excited.
«Read the rest of this article»