Clarksville, TN – Imagine relocating to a town with all your belongings in tow, thinking that you have a place to move into when you arrive. Then upon your arrival, you discover the house which you put a rental deposit on has already been rented to someone else.
That's exactly what happened to numerous unsuspecting victims after placing a rental deposit on a property at 1021 McClardy Road which they found on Craigslist and the Automated Housing Referral Network. The number of victims continues to grow, many of them military members relocating to Clarksville after military deployments.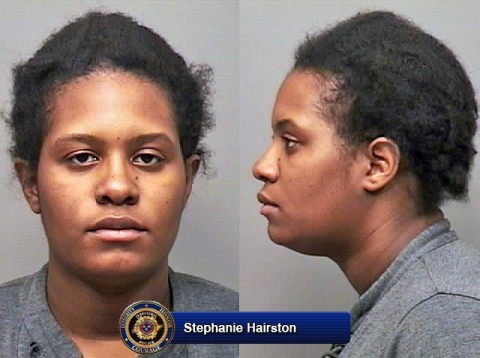 The victims would find the property through the internet and contact the owner, Stephanie Marie Jenkins (listed under her maiden name, Hairston), fill out renter's application, and work out an agreement to rent the McClardy Road property and send the applicable deposits ranging anywhere from $400 plus – $2200. The money was given to Jenkins in cash, check, and money orders.
The victims who came here from different parts of the country, some with their belongs in a hauler, arrived to find out someone was already living in the house which had been promised to them. Often times, the victims were unable to contact Jenkins (Hairston). From the victim's that have come forward, contact with Jenkins appeared to be from May 2011-Present. Additionally, the property's ownership appears to be registered to Jenkins (Hairston).
Stephanie Jenkins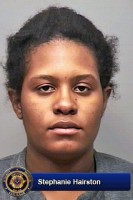 Name: Stephanie Marie Jenkins (B/F)
DOB: 5/6/86
Given Address: 4545 Kelly Street, Fort Campbell, KY
Arresting Officer: Kevin Shaw
Charged With: Four Counts of Theft
Booked Into: Montgomery County Jail
Bond: $60,000
The investigation is ongoing.  At last count, the number of victims was up to 12. The lead investigator is Detective Kevin Shaw, 931-648-0656, ext 1003.