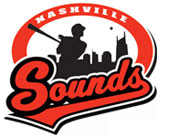 Round Rock, TX – Catcher Mike Napoli smashed a walkoff three-run homer in the bottom of the ninth inning to stake the Round Rock Express to a 9-6 victory over the Nashville Sounds on Sunday evening at The Dell Diamond in the finale of a four-game series.
It marked the third straight night that Round Rock scored the game-winning run in its final turn at the plate against Sounds pitching.
The Sounds had rallied from a two-run deficit to tie the score in the top of the ninth inning before Napoli's blast, which came off Sounds reliever Sean Green, ended the contest.
«Read the rest of this article»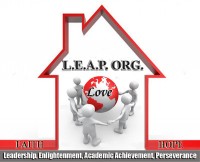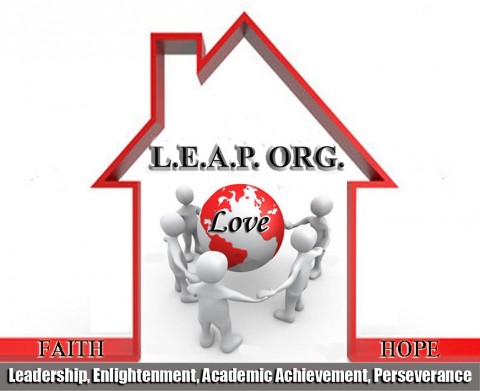 Clarksville, TN – So often non-profit organizations and churches take their noble missions for granted in expecting businesses and individuals to support their programs. While there is the tax write off incentive and brand marketing exposure for contributions, it takes a special kind of person to weigh the needs of the business against the needs of the organization requesting assistance.
LEAP Executive Director Richard "Reason" Garrett had this to say, "I, myself have been guilty of utilizing media to solicit support for various projects to better our community. Although, it's for a worthy cause, I recognize that we must do a better job of acknowledging those who make our outreach efforts possible."
«Read the rest of this article»
Market Commentary by Scott J. Brown, Ph.D., Chief Economist
The economic data were mixed. Personal income and spending figures shower a sharp small decline in inflation-adjusted consumer spending in both April and May. The trend suggests an annual rate of growth of less than 1% in Q2 2011 in consumer spending, which accounts for 70% of Gross Domestic Product. Consumer confidence fell in June. Weekly jobless claims remained moderately high. The ISM Manufacturing Index rebounded partly in June, but the details were mixed.
The stock market picked among the economic news, ignoring the poor economic data and embracing the favorable reports. Progress on an austerity package in Greece reduced near-term worries about the European sovereign debt situation, helping to fuel stock market gains. Bond prices fell, pushing the 10-year Treasury note yield back above 3.20% (after dipping below 2.90% on Monday). «Read the rest of this article»
Semi-daily preaching by a Semi-daily Preacher on a semi-daily basis
Disneyland had nothin' on Grandpa's barn.  Nothing.
If you were 10 years old, like me and my cousin Randy were, you could have happily spent several years of your life trapped in that barn, if only "they'd" have let you. 
Who needs school or food or a stupid pool when you have a barn like Grandpa's to mess around in?
Everything a kid could have ever wanted was in that barn.  Cowboy hats, a tractor, tractor parts, tractor tires, car tires, truck tires, snow tires, and various inexplicable farm equipment parts were all scattered around the place like toaster crumbs. 
What to us were dusty, old pirate chests were filled with every kind of undiscovered treasure: old clothes, magazines from the 1920's, faded photos of ancient strangers, milk crates of unused Polaroid camera film, masking taped board games, a war helmet, some rubber boots, a box of bolts.  «Read the rest of this article»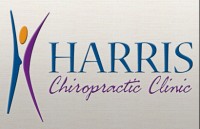 Clarksville, TN – In our modern society, one of the challenges that faces us today is the inability of the body to manage inflammatory levels of prostaglandins and cytokines causing immune hyperactivity. There are more and more things that cause reaction and inflammation to burden the body's attempt to seek balance.
Most of the time, by the age of 40 there begins to be chronic elevated inflammatory levels resulting in joint and muscle (musculo-skeletal) conditions. Adrenal hormones are increased to attempt to balance the levels of inflammation resulting in anxiety and panic syndromes and finally general adrenal exhaustion.
«Read the rest of this article»

Clarksville, TN – A woman was charged with three counts of Child Abuse and Neglect after leaving three children unattended in a Dodge Durango in the parking lot of a business at 1626 Fort Campbell Blvd., without the air condition running and with the inside temperature of the vehicle reaching between 106 and 154 degrees.
On July 2nd, around 1:00pm, 911 received a call about three small children being left in a vehicle, with one of the children screaming, and no adult supervision in sight.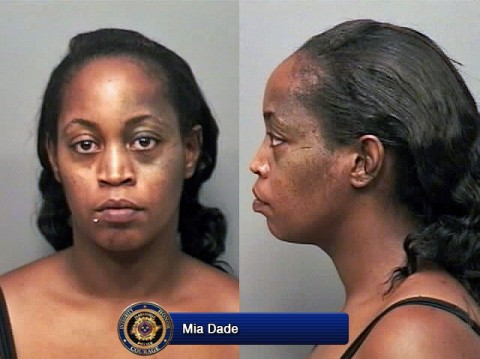 «Read the rest of this article»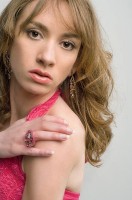 Tennessee – Ellen Bella Kosinski has been chosen to represent Tennessee as Ms. Tennessee United States 2011. That means she will be representing our great state and competing for the title of Ms. United States this month. Ellen Bella considers it an honor and a dream come true.
Being Ms. Tennessee gives her the opportunity to share her experiences of overcoming the impossible (dealing with the attacks of the symptoms of hyperhidrosis on her hands and feet when it would occur.) 
She is making excellent progress at present recovering. «Read the rest of this article»


Clarksville, TN – The City of Clarksville and Aetna Insurance are joining together to celebrating our nation's independence with the fourth annual Independence Day Celebration tonight down at McGregor Park. The event will be filled with food, fun and entertainment for the entire family. It all starts 6:00pm.
Local performers Tina Brown and Chris Robertson will provide live music throughout the evening, followed by country music artist, John Anderson. With more than 40 singles on the Billboard country music charts, Anderson has five Number Ones: "Wild and Blue," "Swingin'," "Black Sheep," and "Money in the Bank." The night will end with a spectacular fireworks finale, the largest in Clarksville.
«Read the rest of this article»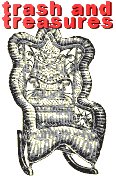 Cross Plains, TN – Trash and Treasures celebrated its 25th Anniversary this year. This yard sale extravaganza  takes place in Cross Plains, a small town on Route 25 East, about 15 miles from Springfield. If you've never visited the town, you don't know what a great time you've missed.
On Friday and Saturday during the last weekend in June, the town becomes a yard sale junkie's paradise. Up and down both sides of the main street of Cross Plains are scores of yard sales with everything from furniture to tiny collectibles.
You can find wooden ironing boards, toys, clothing, books, glassware, flowering plants, sorghum, canned jams and jellies, antiques, lemonade, bird houses, mounted deer heads, knives, lamps, cars, pedal cars, old and new tools, dishes, crystal, jewelry, handmade cards, stationery, barbecue, baked goods, and almost anything else you can think of! «Read the rest of this article»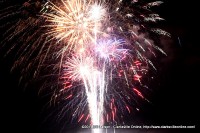 Cumberland City, TN – Last night, Cumberland City held a their annual Lighting Up the Cumberland event which serves as the official 4th of July celebration for Stewart and Houston Counties.
The event has a festival feel with arts and craft vendors and food merchants lining both of the main roads through this small Middle Tennessee city.
«Read the rest of this article»