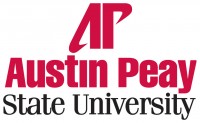 Clarksville, TN – The base camp, consisting of a few tents and sleeping bags, will sit in a secluded valley, in the shadow of the 14,000-foot Blanca Peak in Colorado. At night, when the exhausted team of researchers returns from their 2,000-foot hike to get some rest, they'll have to bundle up to warm themselves against the cold air blowing down the mountain.
"Even in the summer, there's still snowpack on the mountain," Dr. Christopher Gentry, Austin Peay State University assistant professor of geography, said.
Gentry is leading an arduous trek into the Rocky Mountains this month, but his companions won't be a group of experienced scientists. They'll be APSU undergraduate students enrolled in a new, one-of-a-kind course, "Field Studies of Biogeography and Biodiversity."
"This is a class I've been trying to teach for two years," Gentry said. "It is a true field course where students will spend a third of the semester in Colorado doing original research."
The class, which runs from July 11th to August 12th, will have students spending two weeks on campus, studying biogeography concepts and training in the Foy Fitness and Recreation Center for their fieldwork. Then, on July 25th, the class will load into two vans and head west to Colorado. Once they set up base camp, the students will spend 10 days hiking in the rugged, high altitude terrain, gathering data from weather stations or examining plant life, depending on their research.
"Biogeography is a mixture of geography concepts, such as space and location, and biology," Gentry said. "We're talking about plants and animals and all these concepts of space and location. It's hard to conceptualize things you've never seen. You have to go out into the field. And for us, as faculty, to make it as rich for the students as possible, you can't go out on a day trip for an hour or two and come back."
The problem with offering a class like this is that it often becomes financially prohibitive for students. In addition to paying their tuition, they must also pick up travel expenses for the long journey to Colorado.
"I put this class together in 2009 with Dr. Dwayne Estes (APSU assistant professor of botany), but it didn't make," Gentry said. "Part of the problem was the travel. Then I read about the Student Academic Success Initiative (SASI) program that (APSU) President Tim Hall started, and I said, 'this is exactly what I've been looking for.'"
The initiative seeks to encourage student engagement within the academic community and to foster faculty-student interactions outside of the classroom.  Since 2008, approximately 110 SASI grants—totaling $254,000—have been funded by President Hall. 
Gentry applied for a grant and late last year, he received enough money to take a summer class to Colorado.
"The SASI grant is funding 100 percent of the travel logistics for the students," he said. "They have to pay their own tuition, but outside of that, the class is 100 percent paid for."
When the students return on August 5th, they will compile the data they collected into a final project. As a requirement for the course, the students will create research posters to be presented at next April's Research and Creativity Forum. Gentry said it will also prepare them for the next phase of their academic careers.
"A lot of our students want to go to grad school," Gentry said. "Most thesis research doesn't happen on the side of the road. In this class, they're going to learn how to manage themselves in the field."
For more information on the class, visit the course's website  or contact Gentry at 931.221.7478.
Sections
Education
Topics
APSU, Austin Peay State University, Christopher Gentry, Colorado, Dwayne Estes, Foy Fitness and Recreation Center, Grants, Hike, Rocky Mountains, Student Academic Success Initiative, Tim Hall