Written by U.S. Army Spc. Kimberly K. Menzies
Task Force Currahee Public Affairs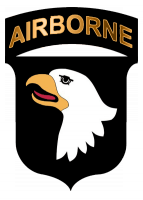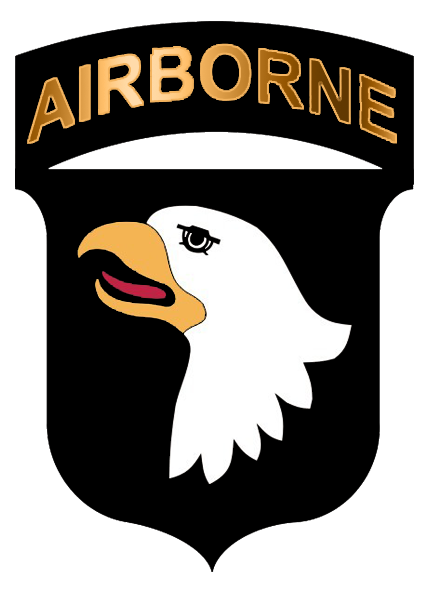 Paktika Province, Afghanistan – Task Force Currahee, 4th Brigade Combat Team, 101st Airborne Division, celebrated Independence Day with a barbecue and music, July 4th while deployed to Forward Operating Base Sharana, Paktika Province, Afghanistan.
With their deployment nearing its end, Currahees spent their time during the barbecue mingling and celebrating their return to the states.
"This holiday is one to remember," said U.S. Army Pfc. Brendan J. Reilly, a brigade fires radio telephone operator from Headquarters and Headquarters Company, 4th BCT, and native of Waukegan, IL.
"To me, it felt like a going home party because we were all hanging out and talking about the things that we are going to do when we get back," continued Reilly. "I am going to go camping and fishing."
"The barbecue was a great time to talk to Soldiers and enjoy some of the traditional foods you would eat at home during the 4th of July," said U.S. Army Capt. Michael W. Skuski, the brigade combat engineer officer-in-charge from HHC, 4th BCT, and native of Russell, OH.
The barbequed feast of hamburgers and hotdogs brought familiar memories and reminders of what is being missed most by the Soldiers this holiday, participants said.
"Right now, what I miss the most this 4th of July is my family, and the time we usually spend together and watching fireworks," said U.S. Army Sgt. Kieona L. Britton, a signal support systems noncommissioned officer from Company C, 4th Brigade Special Troops Battalion, 4th BCT, and native of Gallatin, TN.
Though the Currahees said they miss their families and the comforts of home, their mission is still at the forefront of their minds.
"It is fitting that we are here celebrating Independence Day, the day we celebrate America's independence earned, in Afghanistan," said Skuski. "It brings added meaning to the Currahee mission in Paktika–helping the Afghan people to gain their independence here in Afghanistan."
Photo Gallery