Washington, D.C. – The Internal Revenue Service today encouraged taxpayers to guard against being misled by unscrupulous individuals trying to persuade them to file false claims for tax credits or rebates.
The IRS has noted an increase in tax-return-related scams, frequently involving unsuspecting taxpayers who normally do not have a filing requirement in the first place. These taxpayers are led to believe they should file a return with the IRS for tax credits, refunds or rebates for which they are not really entitled. Many of these recent scams have been reported in the South and Midwest. «Read the rest of this article»
Auction will be July 14th-23rd

Nashville, TN – The final permit for participation in Tennessee's third managed elk hunt will go to the successful bidder in an eBay auction from July 14th-23rd. Proceeds from the auction benefit the state's elk restoration program.
The Tennessee Wildlife Resources Agency (TWRA) again donated a permit to a Non-Governmental Organization to join four others who were selected from a computer drawing. The Tennessee Wildlife Resources Foundation (TWRF) is the recipient of this year's donated special take permit. «Read the rest of this article»
Hopkinsville, KY – There will be a Military Construction Forum held Friday, August 5th, 2011 at the James E. Bruce Convention Center in Hopkinsville, KY. The event will be from 7:30am to 12:00pm with a networking option afterwards.
This free forum will highlight the significant contract opportunities at Fort Campbell, KY. Learn how your construction company can partner with the Department of Defense in this significant program.
The James E. Bruce Convention Center is located at 303 Conference Center Drive, Hopkinsville.
APSU Sports: Women's Soccer

Clarksville, TN – Austin Peay State University women's soccer team will be considered road warriors in undertaking the challenging 2011 schedule, head coach Kelley Guth announced, Tuesday.
A year after earning the program's second postseason appearance and playing into the Ohio Valley Conference Tournament championship game, the Lady Govs schedule features nine home matches (including two preseason exhibitions) and 11 road matches. With the addition of SIU Edwardsville as a conference match, Austin Peay will play four home OVC matches against five on the road.
«Read the rest of this article»

Clarksville, TN – On July 12th, around 10:30pm, a man was booked into Montgomery County Jail for a robbery and kidnapping which occurred June 14th, 2011, around 10:30pm, at the ATM at Lafayette Road and Fort Campbell Blvd.
A 35 year old man was taking out money at the ATM when he was robbed at gunpoint of $400.00 and then forced back to his vehicle where a second gunmen was waiting. The man was forced to drive to multiple ATMs under threats of being killed if he did not cooperate; they got an additional $200.00 at the other ATMs.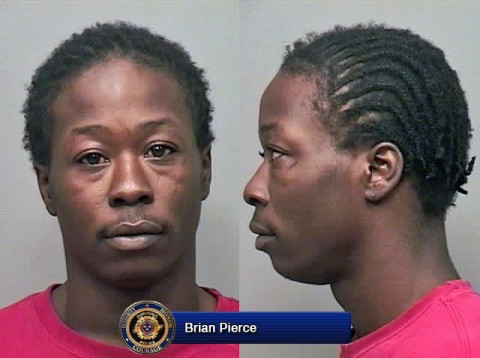 «Read the rest of this article»
Owner Celebrates with Free Subs for Susan G. Komen For the Cure® Donation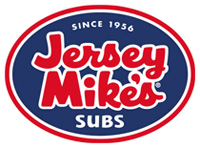 Clarksville, TN – Jersey Mike's Subs will open its 25th store in the Nashville market next week.  Jersey Mike's owner Jeff Horn knows the importance of community relations and will celebrate his new ties with the area during his grand opening on July 20th.
To commemorate the event, the new restaurant, located at 2808 Wilma Rudolph Blvd., is hosting a 5-day fundraiser from Wednesday, July 20th through Sunday, July 24th, with proceeds supporting Susan G. Komen for the Cure®.  Anyone who has a fundraising coupon can get a free regular size sub with a minimum $1.00 contribution. More than 5,000 coupons are being distributed throughout the community. «Read the rest of this article»

Clarksville, TN -The City of Clarksville and Montgomery County intend to submit a joint application for the 2011 Byrne Justice Assistance Grant in the amount of $89,798, with the funds to be shared equally by the County and the City for traditional law enforcement and crime prevention activities. Any person wishing to make a comment is invited to attend a public comment period July 18th, 2011 at 1:00pm.
This session will be held in the Finance Department Conference Area, Room 300, 3rd Floor of City Hall, 1 Public Square, Clarksville, Tennessee.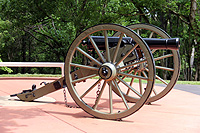 Clarksville, TN – The next meeting of the Clarksville (TN) Civil War Roundtable will be on Wednesday, July 20th, 2011 in our new home at the Bone & Joint Center, 980 Professional Park Drive, right across the street from Gateway Hospital. This is just off Dunlop Lane and Holiday Drive and only a few minutes east of Governor's Square mall. The meeting begins at 7:00pm and is always open to the public.
This meeting's topic is "The Staff of Robert E. Lee" «Read the rest of this article»
Clarksville, TN – Dunbar Cave State Natural Area has been a State Park since 1973. The cave and its surrounding 110 acres have considerable scenic, natural and historical significance. The entrance offered shelter to prehistoric Native Americans as far back as 10,000 years.
Dunbar Cave State Natural Area will present many nature programs this summer.
Upcoming events include: Evening Critter Hike, History of Dunbar Cave, Geology of a Cave, Dragonfiles and so much more!
«Read the rest of this article»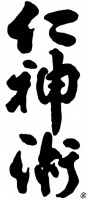 Clarksville, TN– Most people have a reluctance, even a fear, of trying new things. A healing technique that has a Japanese name and involves another person touching your body may make many Tennesseans feel that it's not something they want to encounter.
Jin Shin Jyutsu (pronounced "jin-shin-jit-soo") may seem new and different, but I can assure you it's neither something to avoid nor is it something to fear. It is an age-old healing technique that originated in Japan about 1900 when Jiro Murai, a philosopher, recovered from a life-threatening illness after he rediscovered its methods. The words themselves mean "the art of the Creator in the person of compassion."
This healing art involves having a therapist gently touch specific points on one's body while you lie fully clothed on a massage table with, if you like, a small pillow under your head and a larger one under your knees. If you're fortunate, you'll have therapist Christina Burawa helping you rid yourself of stress and pain. «Read the rest of this article»