Billy Dunlop Park will be closed to the public July 16th-22nd for Boy Scouts Day Camp.


Clarksville, TN – The weekly Clarksville Parks and Recreation Department Recreation Report provides Clarksvillians with a glimpse at the activities and events that are available from the Parks and Recreation Department for them to enjoy together as a family.
This weeks highlights include:
Rock Your Park Photo Contest
Fall Adult Softball & Kickball Leagues Registration
Aqua Zumba
Movies in the Park
Party in the Park
Clarksville Downtown Market
Rock Your Park Photo Contest
Print out or pick up a Rock Your Park poster, then take a photo with it to show how YOU rock your park! The winner will receive a free Pavilion Rental (up to four hours) in one of our City Parks! The contest continues through July 31st. The winner will be announced on August 5th. Go to www.cityofclarksville.com for additional details and entry instructions.
Fall Adult Softball & Kickball Leagues Registration Begins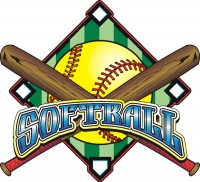 Registration has begun fore Adult Softball and Kickball leagues at the Parks & Recreation main office on Public Square downtown. Deposits are $100.00 per team and must be paid by July 22nd to secure a place in the league. Final fees are based on the number of teams registered and will be announced July 26th. Final fees are due August 5th. The season will kick off August 14th at Heritage Park.
Beat the Heat, Participate in an aquatics class
Aqua Zumba integrates the Zumba formula and philosophy with traditional aqua fitness disciplines. It is offered at New Providence pool, at 6:00pm on Fridays. All fitness levels are welcome; no dancing or swimming skills are required. Cost is $3.00 per class with or without pass.
Basic Water Aerobics is offered at 6:00pm on Monday, Wednesday and Friday at New Providence Pool. Cost is $2.00 per class or $10.00 per week with the purchase of a pool pass, or $4.00 per class or $15.00 per week without.
Movies in the Park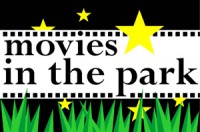 Join us for the next Movies in the Park event, featuring the hit movie, "The Bucket List," on Friday, July 22nd at Heritage Park Soccer Fields. All movies start at dusk with pre-show activities beginning an hour prior. Admission is free. Be sure to visit, www.parksafterdark.com, now until July 30th to vote on the People's Choice movie. The movie with the most votes will be shown October 8th.
Teens ONLY
Summer is here and school is out, so grab your friends and come "Party in the Park" from 5:00pm to 9:00pm July 23rd at Heritage Park Skate Park. This event is part of our summer series just for teens! Each month though August, an event is held at different locations for teens to enjoy music, games and more in a safe environment. The events are free and open to teens 15 to 18. Mark your calendars for the last party of the season on Saturday, August 13th, from 6:00pm to 9:00pm at New Providence Pool.
Clarksville Downtown Market
Come down to Public Square from 8:00am to 1:00pm on Saturday for the Clarksville Downtown Market. The market features fresh, locally grown produce, nursery stock, handmade craft items and other seasonal commodities. You can also find baked goods, home décor items, seasonal flowers and more! After visiting, be sure to go to www.farmland.org/vote to cast your vote to select Clarksville's Downtown Market as "America's Favorite Farmers Markets".