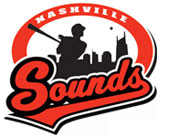 Des Moines, IA – The Nashville Sounds plated a pair of runs without the benefit of a hit in the top of the tenth inning to hang a 5-3 defeat on the division-rival Iowa Cubs on Monday evening at Principal Park in the opener of a four-game series.
In the decisive tenth, Taylor Green and Mat Gamel drew back-to-back one-out walks from Iowa reliever Chris Carpenter before the pitcher-catcher exchange failed the I-Cubs. With an 0-2 count on Sounds catcher Mike Rivera, the next two offerings went to the screen to allow Nashville to take the lead.
«Read the rest of this article»
Traffic Advisory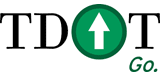 Nashville, TN – Tennessee Department of Transportation crews will close the Interstate 40 East flyover ramp to Briley Parkway North (Exit 204-A) for a few hours Wednesday in order to perform bridge work. The closure will begin Wednesday, July 20th at 5:00am. The flyover ramp is expected to reopen no later than 9:00am.
During this period, motorists wanting to access Briley Parkway North should proceed to White Bridge Road (Exit 204-B) and turn left at the top of the ramp. «Read the rest of this article»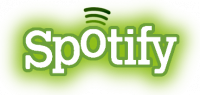 Spotify is an award-winning digital music service that gives you on-demand access to over 15 million tracks. Their dream is to make all the world's music available instantly to everyone, wherever and whenever they want it. With Spotify, you will find it easier than ever to discover, manage and share music with your friends, while making sure that artists get a fair deal.  With the service you can manage your music, discover new tracks and share songs and playlists with your friends. Now you can enjoy music whenever and wherever you like.
http://www.youtube.com/watch?v=CvYX_P_c__8 «Read the rest of this article»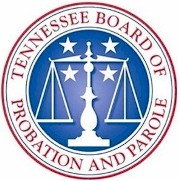 Nashville, TN – The Tennessee Board of Probation and Parole (BOPP) is joining with other agencies across the country to honor the Probation and Parole Officers who supervise offenders in the community. July 17-23, 2011 is national Probation, Parole and Community Supervision Week. Governor Bill Haslam has issued a proclamation marking the celebration in Tennessee.
BOPP employs approximately 800 Probation and Parole Officers (PPOs) who supervise 66,358 cases, including 12,320 for parole and 54,038 for probation. Community correction officers in locally run agencies supervise an additional 7,100 cases involving offenders placed on alternative sentences by judges. «Read the rest of this article»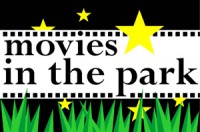 Clarksville, TN – Join Clarksville Parks and Recreation on Friday, July 22nd, at Heritage Park Soccer Fields for the Movies in the Park event for July, featuring the 2008 comedy-drama film, "The Bucket List," which is rated PG-13.
The Bucket List is directed by Rob Reiner and features Jack Nicholson, and Morgan Freeman; backed up by Sean Hayes, Beverly Todd, Rob Morrow, Alfonso Freeman, Christopher Stapleton, Ian Anthony Dale, Richard McGonagle, and Lauren Cohn. All movies start at dusk with pre-show activities beginning an hour prior. Be sure to bring your picnic blankets and lawn chairs. As always, you are welcome to bring your picnic basket, but concessions will be available.
When corporate mogul Edward Cole (Jack Nicholson) and mechanic Carter Chambers (Morgan Freeman) wind up in the same hospital room, the two terminally ill men bust out of the cancer ward with a plan to experience life to the fullest before they kick the bucket. In a race against the reaper, the new friends hit the tables in Monte Carlo, down obscene amounts of caviar and tear up the road in supercharged cars. Rob Reiner directs.
«Read the rest of this article»
Washington, DC — The Internal Revenue Service today advised truckers and other owners of heavy highway vehicles that their next federal highway use tax return, usually due August 31st, will instead be due on November 30th, 2011.
Because the highway use tax is currently scheduled to expire on September 30th, 2011, this extension is designed to alleviate any confusion and possible multiple filings that could result if Congress reinstates or modifies the tax after that date. Under temporary and proposed regulations filed today in the Federal Register, the November 30th filing deadline for Form 2290, Heavy Highway Vehicle Use Tax Return, for the tax period that begins on July 1st, 2011, applies to vehicles used during July, as well as those first used during August or September. Returns should not be filed and payments should not be made prior to November 1st.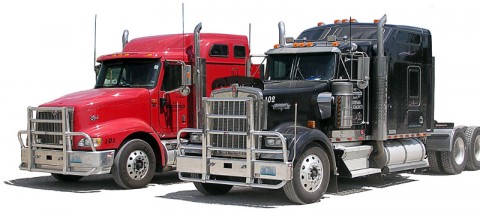 «Read the rest of this article»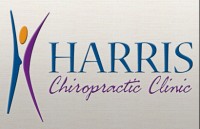 Clarksville, TN – Many People have long been troubled by vascular headaches, and if you have never had one you may consider yourself fortunate. Whether it is once in your life or each week, one migraine is one too many. Many people subsist in fear of the potential triggers and factors that can bring on a migraine, struggling to try and understand what is happening, why their head hurts so badly.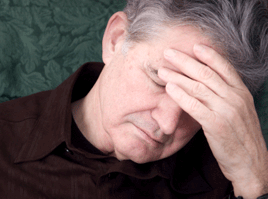 The questions are: Why do the vascular mechanisms that supply the brain become abnormal, and then, what can be done about it? The standard of care in the health community seems to focus only on symptom suppressing pain management, which even at best is merely a mild palliative in the real management of this malady. In nutritional practice, using foundational measures to bring about balanced body physiology a great deal of success has been achieved in learning about the underlying cause and supporting the body to prevent headaches from ever developing. «Read the rest of this article»
Monday, July 18th, 2011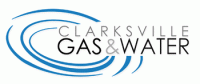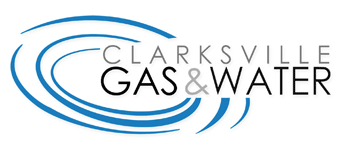 Clarksville, TN – A Gas and Water construction crew has turned off water service on Bluegrass Road from Jackson Road to Downer Drive until approximately noon to replace a water valve.
The road is open to traffic.
Clarksville, TN – Have you ever seen a Shadow Darner, Black Saddlebags, or Halloween Pennant at Dunbar Cave State Natural Area? You probably have, even if you didn't know what it was. These are some of the Dragonflies that can be found at Dunbar Cave.
Dragonfly watching, like birdwatching, has become very popular with those interested in the natural world.  Dragonflies can be seen just about anywhere, and are active even on the hottest days.
«Read the rest of this article»
Ladies are you ready for some football!


Clarksville, TN – Austin Peay State University's football coaching staff will host the fourth-annual Women's Football Clinic, Saturday, July 23rd in the Dunn Center.
For the fourth-straight year, APSU has served as host to the clinic that features informative presentations by the coaching staff as-well-as an entertaining hands-on demonstration of some fun football drills, explanation of the rules by an OVC Official, equipment, nutrition, training and strategy. APSU head coach Rick Christophel, along with his assistant coaches, will provide instruction.
«Read the rest of this article»