Nashville Continues Recent Hot Play But Loses Butler To Injury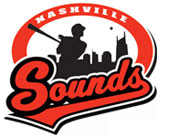 Des Moines, Iowa – The Nashville Sounds recorded their third straight win over the division-rival Iowa Cubs, triumphing 10-2 on Wednesday evening at Principal Park.
The victory was the season-best fifth consecutive road win for Nashville (46-52), which has won seven of its last 10 contests overall.
Every Sounds position player contributed to the club's 16-hit effort except Wil Nieves (0-for-4), paced by three-hit, two-RBI efforts from Jordan Brown and Caleb Gindl. Mat Gamel also logged three knocks on the night.
«Read the rest of this article»

Clarksville, TN – The Clarksville Montgomery County Convention and Visitors Bureau (CVB) is pleased to announce their 2011-2012 Board of Directors.
Newly elected to the board is Carolyn Pierce and reappointed to the board is Geno Grubbs; both will serve a three year term. Steven Stroman is this year's Chairman and Geno Grubbs was elected as the Chairman elect. «Read the rest of this article»
Washington, D.C.
– Astronomers using the Hubble Space Telescope discovered a fourth moon orbiting the icy dwarf planet Pluto. The tiny, new satellite — temporarily designated P4 — was uncovered in a Hubble survey searching for rings around the dwarf planet.
The new moon is the smallest discovered around Pluto. It has an estimated diameter of 8 to 21 miles (13 to 34 km). By comparison, Charon, Pluto's largest moon, is 648 miles (1,043 km) across, and the other moons, Nix and Hydra, are in the range of 20 to 70 miles in diameter (32 to 113 km).
Written by U.S. Army Staff Sgt. Matt Graham, Task Force Currahee Public Affairs and U.S. Army Sgt. Charles Crail, Task Force Blackhawk Public Affairs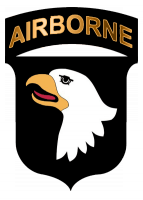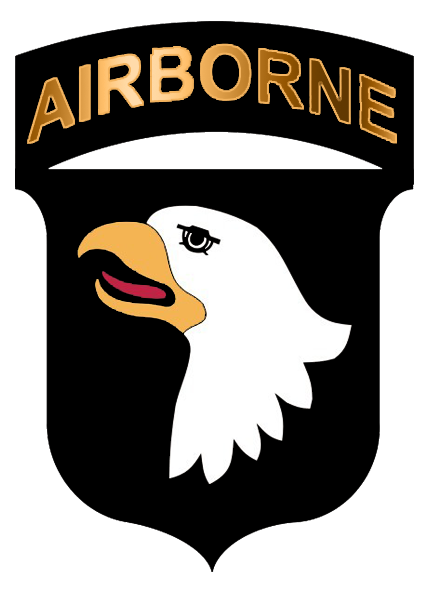 Paktika Province, Afghanistan – Soldiers from Company B, "Baker Company", 1st Battalion, 506th Infantry Regiment, Task Force Red Currahee, 4th Brigade Combat Team, 101st Airborne Division recently received a pleasant surprise. They were treated to an impromptu lunch, July 18th, at Combat Outpost Sar Howza, Paktika Province, Afghanistan.
The special lunch consisted of grilled steak, mashed potatoes, fresh salad and fruits. The meal finished with cookies, cakes, pies and ice cream,– considered a treat at the remote outpost.
«Read the rest of this article»
Homestand Highlighted By Sounds Adult T-Shirt Giveaway, Two Fireworks Shows, Purity FAITH NIGHT® Concert, And Specialty Jersey Off The Back Night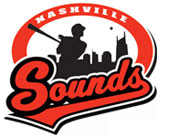 Nashville, TN – The Nashville Sounds return home to Greer Stadium this Friday, July 22nd to open a four-game homestand against the division-rival Iowa Cubs (Cubs affiliate).
Highlighting the weekend's worth of promotions will be two fireworks extravaganzas, Sounds Adult T-Shirt giveaway, Autograph Day, a Purity FAITH NIGHT® concert, and "Hits for the House Night" – a special Ronald McDonald House Charities of Nashville evening at the ballpark during which the Sounds will wear red and yellow specialty jerseys on the field.
«Read the rest of this article»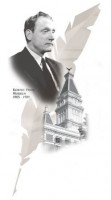 "I'm on my fourth novel now," Tom Franklin tells the Seventh Annual Clarksville Writers' Conference. "Hell at the Breech was a novel I hated to write. I'm one of those novelists who loves to have written, not to write."
Tom Franklin, former John and Renee Grisham Writer-in-Residence at the University of Mississippi (Ole Miss) at Oxford and New York Times best-selling author of Crooked Letter, Crooked Letter, is married to poet Beth Ann Fennelly; together they have three children. When Tom took the microphone to give his first lecture at APSU last week, Beth Ann and he had just completed the journey from Oxford—with all three children—in a minivan.
«Read the rest of this article»

Montgomery County, TN – Starting on August 23rd, the Fall 2011 Master Gardener Course will be held at the Montgomery County Extension office. Classes will be held on Tuesday evening from 6:00pm to 9:00pm.
The course starts August 23rd and runs through November 15th. «Read the rest of this article»
APSU Sports

Clarksville, TN – For a third straight year, Austin Peay State University women's golf team has been saluted with the Ohio Valley Conference Team Academic Achievement Award.
The award is presented annually in each Conference-sponsored sport to the member institution's team with the greatest percentage of its eligible student-athletes who achieved a 3.25 grade-point average or higher—OVC Commissioner's Honor Roll.  The Lady Govs golf team had seven of its student-athletes earn such distinction. As a team the Lady Govs golfers posted a 3.738 grade-point average in the fall and 3.640 in the spring. «Read the rest of this article»


Clarksville, TN – The new, four-lane boat ramp and two boat docks at Liberty Park will now be open longer. Beginning July 22nd, boaters will be able to access the ramps and docks on Friday afternoons from 2:00pm until dusk.
«Read the rest of this article»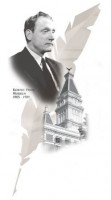 Clarksville, TN– The Clarksville Writers conference welcomed a new voice to the event this year. Sarah Blackman is the director of the Creative Writing for the Fine Arts Center in Greenville,South Carolina. At the Center she instructs writers on personal projects that they are working on and helps them see beyond the "writers block"
Writers who sat in on Blackman's lecture got more than they were expecting. What started out as a workshop with all the best intentions of being "writing past plot" evolved into something more.Over a literary discussion on Joy Williams collection of stories: 'Honored Guest' you were faced with the dark, uncomfortable thought: «Read the rest of this article»