TDOT advises drivers to "Know before you go!" by checking traffic conditions before leaving for your destination.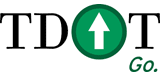 The Tennessee Department of Transportation provides this list of highway work projects in Montgomery County to help motorists avoid the delays that may result from Highway Construction and Maintenance projects in our area.
Covered in this report includes resurfacing work on I-24, The Red River Bridge Construction Project, Vegetation removal on I-24, Lane closures on State Route 48 towards Dickson, and road work on State Route 12 towards Ashland City.
Montgomery County Construction
Resurfacing on I-24 from KY State Line to SR 76
Thursday, July 21st through Wednesday, July 27th from 8:00pm-6:00am, There will be one lane closed on I-24 eastbound and westbound from MM 11.0 to MM 0.0 for paving operations.
Bridge Construction on SR 13 (Wilma Rudolph) over the Red River
Thursday, July 21st through Wednesday, July 27th from 9:00am-3:00pm, There will be alternating lane closures on Wilma Rudolph Blvd. (SR 13) southbound over the Red River in order to perform bridge work.
Montgomery County Highway Maintenance
Interstate 24
Thursday, July 21st through Wednesday, July 27th (excluding weekends) from 9:00am-4:00pm, There will be one lane closed periodically on I-24 westbound in Montgomery County between mile marker 8 and mile marker 11 in order to trim vegetation overhanging the roadway. One lane will remain open. Exit 11 is State Route 76 (Adams and Clarksville Exit), and Exit 8 is State Route 237 (Rossview Road Exit).
State Route 48
Thursday July 21st, 6:30pm through Friday July 22nd at 5:00am, There will be a lane closure on State Route 48 between the 1.0 L.M. and the 2.0 L.M. for cross pipe repair. One lane will remain open.
State Route 12 in Cheatham County
Thursday, July 21st through Wednesday, July 27th ,(excluding weekends), 9:00am-4:00pm, There will be one lane periodically closed on State Route 12 both directions in Cheatham County between the 5.0 mile marker and the 6.0 mile marker in order to mill each end of the bridges. One lane will remain open.
Road Construction Tips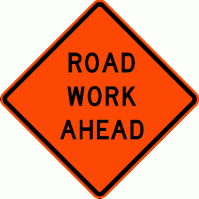 Motorists are encouraged to use caution and obey reduced speed limits in all TDOT work zones, regardless of lane closure activity.
Information in this report is provided to the Department of Transportation by the contractors.
Most work is weather dependent and subject to change due to inclement weather.
For more information
For more information on this or any other TDOT road construction project or to view travel conditions in this area visit the TDOT SmartWay Information System web site.
People can also dial 511 from any land-line or cellular phone to access up to date traffic conditions, or visit www.TN511.com.
TDOT is also now on Twitter. For up to date traffic tweets for the Nashville area follow Nashville511 on Twitter. For statewide traffic tweets follow TN511 on Twitter.
Motorists are reminded to use all motorist information tools responsibly. Drivers should refrain from texting, tweeting or using a mobile phone while operating a vehicle.