Sorry Max, Some Pet Owners Pick Peculiarity Over Popularity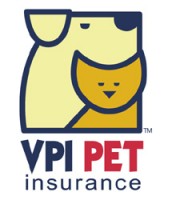 Brea, CA – Although "Bella" and "Max" may lead the pack as the most popular names for pets, thousands of others are donning monikers of a less conventional form. For the fourth consecutive year, Veterinary Pet Insurance Co. (VPI), the nation's oldest and largest provider of pet health insurance, is celebrating the most clever, creative and quirky pet names across the country.
VPI employees selected 50 unusual dog names and 50 unusual cat names from the company's database of more than 485,000 insured pets and narrowed them down by voting for the 10 wackiest names in each category.
Following are the 10 Most Unusual Dog and Cat Names for 2011:
Dogs
Almost-A-Dog
Franco Furter
Stinkie Mcstinkerson
Sir Seamus McPoop
Audrey Shepburn
Dewey Decimell
Knuckles Capone
Beagle Lugosi
Shooter Mclovin
Uzi Duzi-Du
Cats
Ozzy Pawsbourne
Mr. Meowgi
Murderface
Fuglee
Scruffernutter
Corporal Cuddles
Cat Masterson
Spam
Tape W. Orm
Louisiana Purchase
"When we spoke with the pet owners from our Top Ten lists, we found that many had similar strategies for naming new furry family members," said Curtis Steinhoff, director of corporate communications for VPI. "Nearly every one attributed their creativity to an unusual behavior or characteristic that makes their pet unique. As you can imagine, there are some interesting stories and distinct personalities behind names like Sir Seamus Mcpoop and Ozzy Pawsbourne."
For the full lists of 50 unusual dog and cat names, pictures of pets that made the Top 10, and the stories behind their unusual names, visit www.wackypetnames.com.
About Veterinary Pet Insurance
With more than 485,000 pets insured nationwide, Veterinary Pet Insurance Co./DVM Insurance Agency is the No. 1 veterinarian-recommended pet health insurance company and is a member of the Nationwide Insurance family of companies. Providing pet owners with peace of mind since 1982, the company is committed to being the trusted choice of America's pet lovers and an advocate of pet health education. VPI Pet Insurance plans cover dogs, cats, birds and exotic pets for multiple medical problems and conditions relating to accidents, illnesses and injuries. Optional CareGuard® is available for routine care.
Medical plans are available in all 50 states and the District of Columbia. More than 2,000 companies nationwide offer VPI Pet Insurance as an employee benefit. Policies are underwritten by Veterinary Pet Insurance Company in California and in all other states by National Casualty Company, an A+15 rated company in Madison, Wisconsin. Pet owners can find VPI Pet Insurance on Facebook or follow @VPI on Twitter. For more information about VPI Pet Insurance, call 800.USA.PETS (800.872.7387) or visit petinsurance.com.
Photo Gallery
Sections
News
Topics
cat, dog, Unusual Pet Names, Veterinary Pet Insurance