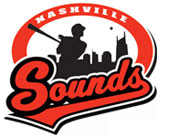 Nashville, TN – The Nashville Sounds continued their recent hot play on Friday evening at Greer Stadium, defeating the division-rival Iowa Cubs by a 5-2 margin in the opener of a four-game series.
The win was the fifth in a row for Nashville (48-52), all against the I-Cubs.
Center fielder Logan Schafer enjoyed a solid Triple-A debut for the Sounds, going 2-for-3 with a double, RBI, run scored, and stolen base. In addition, he made an outstanding running catch of a Ryan Flaherty fly ball at the wall in right-center in the fifth.
«Read the rest of this article»
APSU Sports: Men's Football

Davidson, SC – Junior placekicker Stephen Stansell has been placed on the 2011 College Football Performance Awards (CFPA) Placekicker Watch List.
The Athens, Tennessee native, who also is a Fred Mitchell Award Outstanding Place-Kicker nominee, is coming off a strong sophomore season. He finished 2010 converting 12 of 18 field-goal attempts, including a trio of 50-yard or better boots.  In fact, he was the first APSU kicker to boot three 50 yarders in a single season.
«Read the rest of this article»


Clarksville, TN – New Providence Pool, located at 166 Cunningham Lane, will be temporarily closed this weekend after a main water pipe ruptured. The Clarksville Parks & Recreation Department hopes to have the problem remedied by Monday evening.  The pool should be back open to normal operating hours Tuesday, July 26th.
For more details on City pools, please contact the Clarksville Parks and Recreation at 931.645.7476 or visit www.cityofclarksville.com.
Written by U.S. Army Spc. Kimberly K. Menzies
Task Force Currahee Public Affairs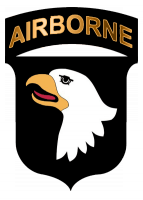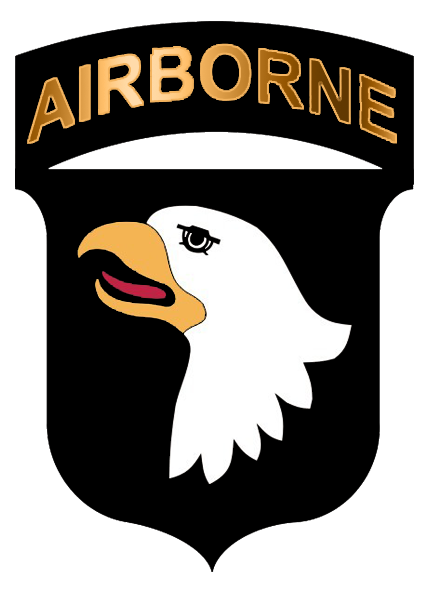 Paktika Province, Afghanistan – Key Afghan National Security Forces and provincial leadership and staff members from Task Force Currahee, 506th Infantry Regiment, 4th Brigade Combat Team, 101st Airborne Division, celebrated Currahee's 69th birthday with a dinner, July 20th at Forward Operating Base Sharana in the Paktika Province, Afghanistan.
"We were able to share a delicious meal and good fellowship with our Afghan counterparts," said U.S. Army Maj. Edward Brady, the brigade executive officer from 4th BCT, 101st Airborne Div., Task Force Currahee, and native of Las Cruces, NM. "It was fitting to be celebrating the birth of our unit with our Afghan partners who are in certain aspects at the beginning of building their legacy."
«Read the rest of this article»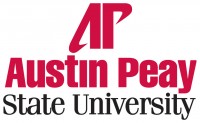 Clarksville, TN – Several employees at Austin Peay State University were recognized Friday, July 22nd for their continuous years of service. A reception was held in the Morgan University Center ballroom to honor those employees.
Donna Liverett, administrative assistant in the APSU Department of Chemistry, was honored for her 40 years of service to APSU.
Employees with 25 years are Clifford Frederick, Cheryl Garrett, David Gleckler, Denise Hemingway, Michele Jones, Betty Leimer and Julia McGee.
«Read the rest of this article»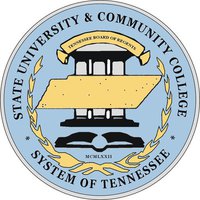 Nashville, TN – A young woman who lost her job, then found a career after attending the Tennessee Technology Center at Harriman, won a new car after being named the statewide TTC 2011 Outstanding Student of the Year.
Mary Elaine Wilson, a former Cosmetology student at TTC Harriman, was introduced at  the Tennessee Board of Regents quarterly board meeting last month. She earned the recognition at a state-wide competition in Chattanooga after sweeping local and regional competitions in the spring. Wilson calls her experience "living proof" that there is hope for those who need to start over in a new career.
«Read the rest of this article»
Sold Exclusively at Home Depot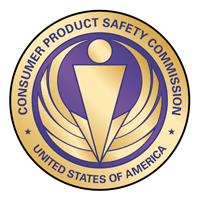 Washington, D.C. – The U.S. Consumer Product Safety Commission and Health Canada, in cooperation with the firm named below, today announced a voluntary recall of the following consumer product. Consumers should stop using recalled products immediately unless otherwise instructed.
It is illegal to resell or attempt to resell a recalled consumer product.
«Read the rest of this article»


Clarksville, TN – The City of Clarksville Parks & Recreation Department keeps the summer fun rolling on with the second Party in the Park event this Saturday, July 23rd, at the Heritage Park Skate Park, located at 1241 Peachers Mill Road.
«Read the rest of this article»
APSU Sports: Men's Football

Cleveland, OH – A pair of seniors, running back Ryan White and safety Amius Smith, have been named to Phil Steele's 2011 Preseason All-Ohio Valley Conference second-team.
That was announced Wednesday as part of the Phi Steele's 2011 FCS College Football Preview.
«Read the rest of this article»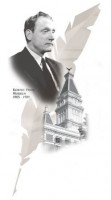 Clarksville, TN – Rheta Grimsley Johnson is such an unassuming, self-deprecating person you might not know from what she tells you when she begins speaking that she's a celebrated columnist, the author of Charles Schultz's biography, and a novelist with two marvelous books under her belt. She's also been awarded the National Pacemaker Award, the Ernie Pyle Memorial Award, the Headliner Award, the American Society of Newspaper Editors' Distinguished Writing Award and has been inducted into the Scripps Howard Newspaper Editorial Hall of Fame.
She has written for United Press International, The Auburn Plainsman, The Commercial Appeal (Memphis), and the Atlanta Journal-Constitution. Her syndicated column now appears in 150 newspapers.
As icing on the cake, she was one of three finalists for the Pulitzer Prize for commentary in 1991. «Read the rest of this article»