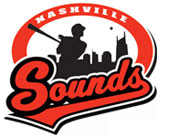 Nashville, TN – The Nashville Sounds handed the division-rival Iowa Cubs an 8-3 defeat in the finale of a four-game set on Monday evening on Greer Stadium. Nashville (50-53) took three of four from Iowa in the series, which also has won seven of the last eight games against the division-rivals.
Nashville exploded for three, two-run homers on the evening in the victory, as Taylor Green (2-for-3), Mat Gamel (1-for-4), and Brandon Boggs (1-3) all went yard. Edwin Maysonet also added two hits.
In his fifth quality start for the victory, Butler (6-5) gave up two runs on three hits while fanning four in six innings of work. In his last six starts, Butler has recorded 2.38 ERA (9er/34.0ip) while striking out 31 batters and holding opponents to a .211 average (26-for-123) over that stretch.
«Read the rest of this article»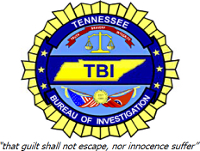 Nashville, TN – The Tennessee Bureau of Investigation captured its latest addition to the state's Top Ten Most Wanted list one day after he was put on the fugitive list, thanks to a tip to authorities.
The tipster worked with TBI to get Christopher Andre Hancock, 29, to turn himself into a TBI Special Agent Saturday in Wilson County. TBI added Hancock to the Top Ten Most Wanted list Friday afternoon after he was wanted by the Lebanon Police Department on charges of attempted aggravated robbery and vandalism over $500.00 and the Tennessee Board of Probation and Parole for violating his probation on drug conviction.
Hancock is currently in the Wilson County jail on a $250,000 bond. For more on the story, see: Middle Tennessee Fugitive put on the State's Most Wanted List.
Chances are you've heard about the ongoing debate surrounding raising the U.S. debt ceiling and even more recently about Moody's announcement that it could potentially downgrade its credit rating for U.S. Treasuries and other institutions linked to the U.S. government.
On top of that, Standard & Poor's placed the U.S. on "CreditWatch Negative" based on the rising risk of a policy stalemate. The agencies themselves believe the risk of any payment default by the U.S. government is low, but increasing slightly. «Read the rest of this article»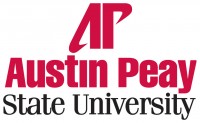 Clarksville, TN – In order to work as a professor at a college or university, a person typically needs to have some type of doctoral degree. If that same individual wanted to teach in a public school, a minimum of a bachelor's degree would be required, though a master's degree is often preferred.
But, if a position were to open up in a child care center, catering to infants and toddlers, the applicant would only need to be 18 years old and possess a high school diploma. Dr. Linda Sitton, director of the Tennessee Early Childhood Training Alliance at Austin Peay State University, finds that a little distressing. «Read the rest of this article»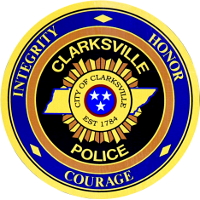 Clarksville, TN – Emergency responders were dispatched to Hazelwood Elementary School (2623 Tiny Town Road) this afternoon after a suspicious package was discovered by school personnel near the entrance to the school.
The Clarksville Police Department cordoned off the area, and ensured that all Clarksville-Montgomery County School System personnel were evacuated from the building.
«Read the rest of this article»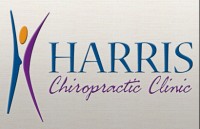 Clarksville, TN – Heavy-metal toxicity has increasingly become a complication in health care because of its ability to interrupt normal physiological processes. As a result for effective strengthening of individual glandular and organ system to occur heavy-metal body burden must be considered.
Heavy metal exposure is entirely environmental, especially including vaccinations and flu shots, dental applications, and pesticide or xenobiotic exposure. «Read the rest of this article»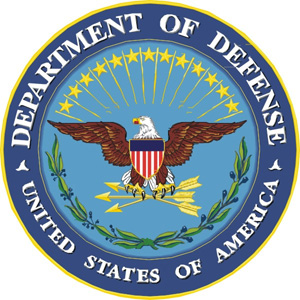 Washington, D.C. – The Department of Defense today launched a new website www.defense.gov/cyber to highlight DoD's first unified strategy for cyberspace announced on July 14th.
The website is a tool to help explain and consolidate DoD's cybersecurity accomplishments and new way forward for military, intelligence and business operations in cyberspace. «Read the rest of this article»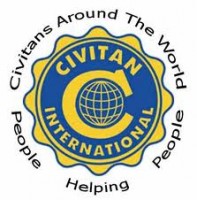 Cunningham, TN – The 103rd annual Lone Oak Picnic will be held Saturday, July 30th, 2011, in Cunningham, TN, from 9:00am to 3:00pm featuring old time BBQ, political speeches, gospel and bluegrass music, inflatables, and car show.  Location is between Highway 13 and Alonzo Place, just west of the Hwy 48/13 split.
The Lone Oak Picnic is a tradition dating back to 1908, and once again Central Civitan Club is proud to host this wholesome, fun, community and family event. All are welcome.
«Read the rest of this article»

Clarksville, TN – The Clarksville Police Department was made aware of a suspicious package at Hazelwood Elementary School located at 2623 Tiny Town Road at 12:17pm this afternoon. Police are currently on the scene trying to ascertain the contents of the package.
Keep checking Clarksville Online for more information on this breaking news story as it's made available.

Clarksville, TN – There is no new information at this time on the attempted kidnapping at the Walmart located at 2315 Madison Street. The incident is still being investigated. The Suspect is 5'5 to 5'6" estimated to be 300 lbs plus with red Hair, unshaven with a pencil thin mustache. If you see an individual meeting this description please call 911 immediately.
The Clarksville Police Department is taking this very seriously. Anyone with information on the attempted kidnapping should call the TIPSLINE, 931-645-8477.
For more on this story, see: Clarksville Police are asking for Assistance in locating Attempted Kidnapping Suspect.