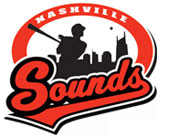 Oklahoma City, OK – First baseman Erick Almonte crushed a two-run double in the top of the 10th inning to power the Nashville Sounds to a come-from-behind 11-9 victory over the Oklahoma City RedHawks in the opener of a four-game set on Tuesday night.
Scoring six runs in the final three innings, Nashville (51-53) moved to 3-9 in extra-inning play while picking up its 11th last-at win of the season (second on the road). It was also the Sounds' eighth come-from-behind win while trailing in the seventh inning or later.
«Read the rest of this article»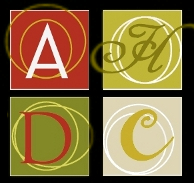 Clarksville, TN – The Clarksville Arts & Heritage Development Council invites organizations seeking funding for artistic and cultural projects that benefit the community to apply for an Arts Build Communities (ABC) grant.
 
Arts Build Communities (ABC) is a program funded by the Tennessee General Assembly and administered by the Clarksville Arts & Heritage Development Council (AHDC) in cooperation with the Tennessee Arts Commission (TAC). ABC grants offer financial support for arts projects in all disciplines such as dance, music, opera/musical theater, theater, visual arts, design arts, crafts, photography, media arts, literature, interdisciplinary, and folk arts.
«Read the rest of this article»

Clarksville, TN – The Clarksville-Montgomery County Board of Education is being honored by the Tennessee School Boards Association (TSBA) for its efforts to effectively govern public schools for more than 28,000 students.
TSBA will present its prestigious Board of Distinction Award, which recognizes outstanding performance by the entire school board, at a public board meeting to highlight the accomplishments of Clarksville-Montgomery County's elected education leaders. The award will be presented by Gracie Porter, Davidson County Chairman and Mid-Cumberland District Director at the Clarksville-Montgomery County Board of Education meeting in August. «Read the rest of this article»
Written by Cpl. Sarah Keegan
101st Sustainment Brigade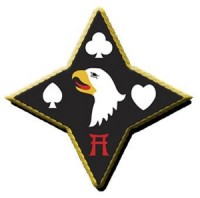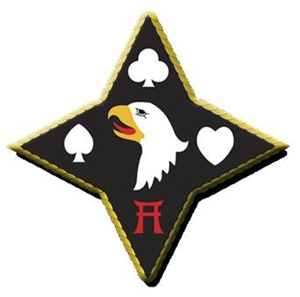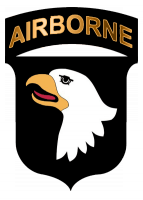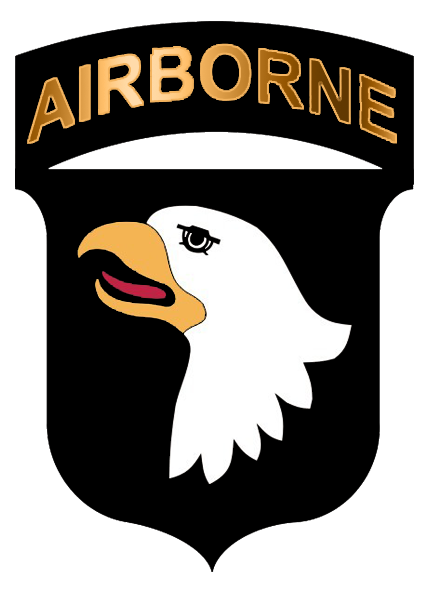 Camp Phoenix, Afghanistan – Being deployed in a combat theater can dull one's joys, but that is not the case with Sgt. Michael James Dunn, an ammunition supply manager with the 592nd Ordnance Company, 142nd Combat Support Sustainment Battalion, 101st Sustainment Brigade.
Dunn has made the most of his deployment and has helped spread, "Esprit de Corps," by using his artistic talent to create more than 30 logos, 13 of which have become Unit and special events t-shirts and three that have been made into challenge coins.
«Read the rest of this article»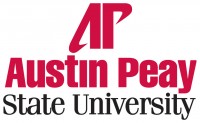 Clarksville, TN – Austin Peay State University will be the key leader in Tennessee to help other colleges and universities with a nationwide challenge to impact degree completion in higher education with the help of a $1 million Completion Innovation Challenge grant.
In July 2010, the National Governors Association adopted Complete College America's metrics as part of its Complete to Compete initiative. All 50 states competed for $1 million grants to fuel reform in college completion.
«Read the rest of this article»
Rep Joe Pitts enlists community letters of support for a proposed Vet Center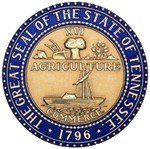 Clarksville, TN – State Representative Joe Pitts (D-Clarksville) is asking the greater Clarksville-Montgomery County community to write letters of support for a proposed Clarksville Vet Center. 
In 1979 Congress passed the Readjustment Counseling Service law to create Vet Centers. Vet Centers serve veterans and their family members by providing professional readjustment counseling, outreach to special populations, brokering services with community agencies, and providing a key access link between the veteran and other services in the U.S. Department of Veterans Affairs.  There are now a total of 224 Vet Centers throughout the United States, Puerto Rico, US Virgin Islands and Guam. «Read the rest of this article»
Clarksville, TN – The weather is getting hotter, and the Friends of Dunbar Cave are gearing up to cool down!
Locals have always come to the mouth of Dunbar Cave in the dog days of summer to beat the heat.  With a year round breeze of 56 degree blowing from the cave, the Friends of Dunbar Cave invite your family to enjoy Mother Nature's air conditioning on July 30th from 3:00pm-5:00pm.
«Read the rest of this article»
Screaming Eagle rebuilds vehicle to fulfill fallen Soldier's dream
Written by Megan Locke, Staff
Fort Campbell Courier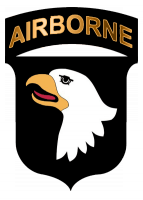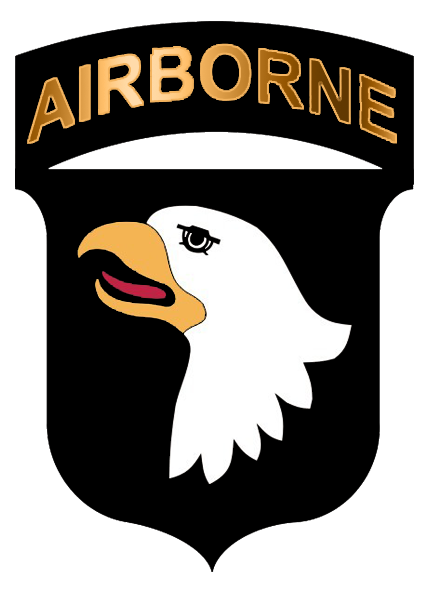 Fort Campbell, KY – One Fort Campbell Operations NCO is spending all his extra time these days in the garage at his Clarksville home, bent over the engine of a 1995 Jeep Wrangler YJ.
For many that know Staff Sgt. Jason Axelson, assigned to the Installation Chaplain's office, this scene comes as no surprise. After all, he is known as the "Jeep guy."
His interest in the vehicle is what sparked his current project, which came about through a routine conversation with a secretary at the Family Life Chaplain's office. She told Axelson about Staff Sgt. Charles Adkins, a 101st Sustainment Brigade Soldier and father of five children, killed in action April 16th in Afghanistan. The fallen Soldier had purchased a Jeep from an eBay ad in February,  and planned to rebuild the vehicle from the ground up with his 13-year-old son Garrhett upon his return from a year-long deployment.
«Read the rest of this article»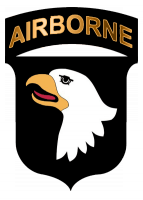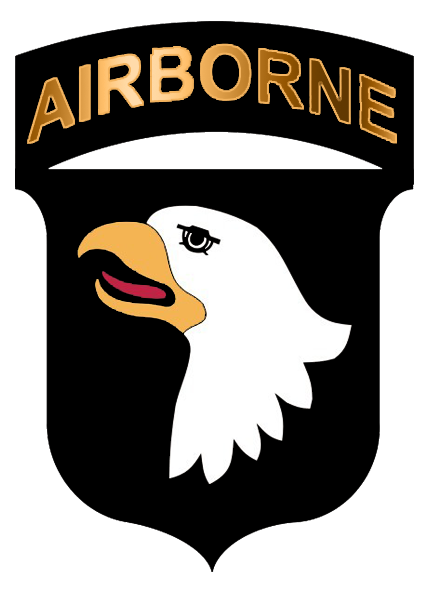 Fort Campbell, KY – The 1st Brigade Combat Team, 101st Airborne Division (Air Assault) held a change of command ceremony on Friday July 22nd, 2011.  Col. Andrew P. Poppas relinquished command to Col. Joseph P. McGee before the entire brigade.
The change of command ceremony is rooted in military history dating back to the 18th century during the reign of Frederick the Great of Prussia. At that time, organizational flags were developed with color arrangements and symbols unique to each particular unit. To this flag and its  commander, the soldiers of the unit would dedicate their loyalty and trust. When a change of command takes place, the flag is taken from the outgoing commander and then passed to the individual assuming the command by their superior officer. This gesture is done in front of the unit so that all could see and witness their new leader assuming his dutiful position. He who holds the flag also holds the soldier's allegiance. This symbolic tradition has survived throughout military history.
«Read the rest of this article»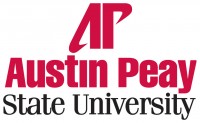 Clarksville, TN – Dr. Ann Assad, associate professor of mathematics and statistics at Austin Peay State University, set a stack of children's literature books on the table. She flipped briefly through the titles, pausing occasionally to admire the bright, colorful covers of the books.
"We need to engage children in wanting to learn, wanting to solve problems," she said. "One way we can interest them is through literature."
That's not such a groundbreaking statement when talking about a language arts class, but Assad was specifically referring to something completely different – a mathematics class. She, along with APSU assistant professor of education Dr. Lauren Wells, wants to use children's literature to boost elementary school students' science and mathematics comprehension skills, and a new $138,202 grant is helping them do just that. «Read the rest of this article»