Screaming Eagle rebuilds vehicle to fulfill fallen Soldier's dream
Written by Megan Locke, Staff
Fort Campbell Courier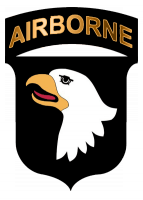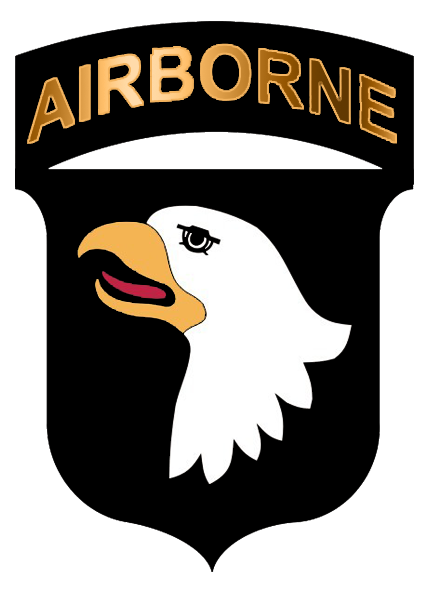 Fort Campbell, KY – One Fort Campbell Operations NCO is spending all his extra time these days in the garage at his Clarksville home, bent over the engine of a 1995 Jeep Wrangler YJ.
For many that know Staff Sgt. Jason Axelson, assigned to the Installation Chaplain's office, this scene comes as no surprise. After all, he is known as the "Jeep guy."
His interest in the vehicle is what sparked his current project, which came about through a routine conversation with a secretary at the Family Life Chaplain's office. She told Axelson about Staff Sgt. Charles Adkins, a 101st Sustainment Brigade Soldier and father of five children, killed in action April 16th in Afghanistan. The fallen Soldier had purchased a Jeep from an eBay ad in February,  and planned to rebuild the vehicle from the ground up with his 13-year-old son Garrhett upon his return from a year-long deployment.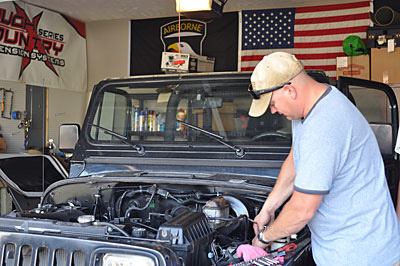 Axelson, who considers himself mechanically-inclined, immediately volunteered to complete the Jeep for both Garrhett and Adkins' wife, Sarah. The project seemed truly meant to be from the start as the conversation progressed.
Axelson quickly discovered Adkins' Family, whom he had never met, lived in his neighborhood. In fact, their home was on a connecting street.
"I was going to give them some time," Axelson said, as he recalled hearing about the Lifeliners' death.
"But at some point, I was planning on stopping there anyway to see if they needed anything."
This concern is typical of Axelson, who said he does not mind mowing the lawn or doing favors for fellow 101st Airborne buddies and their Families during deployments. Axelson, a father of four boys, said the reason this story peaked his initial interest is two-fold: first because of the father-son aspect and second, because of the neighborhood connection.
"That's why this whole thing has really pulled on my heartstrings. That's the exact same thing that I want to do with my boys when they get to that age. I want to be able to be side-to-side, elbow-to-elbow turning wrenches with my boys, to give them the experience of working for something that is theirs," Axelson said.
The Soldier began deconstructing the Jeep less than a week ago, and he has been in contact with several local and national vendors and companies that have offered to help him with parts. The project is much more extensive than he first anticipated, with rust on the frame causing major issues.
Even before actually beginning the rebuild, the project's cost was estimated at $12,442.
"I know that when you start making modifications to a vehicle like that, one thing leads to another," Axelson explained. "If you get a lift, you have to get bigger tires. If you get bigger tires, you got to change the gear ratio. There are so many things."
In order to finish the vehicle to Adkins' original expectations, Axelson is seeking donations from the community. Donations are accepted through the 501c3 non-profit organization, www.wish4ourheroes.org.
In this way, it brings the collection process to a third-party who then distributes it as needed to buy parts and other essentials for the project. The website accepts PayPal, as well as all major credit cards, and contributors qualify for a tax write-off.
"Anyone can go on there and make a donation," Axelson said. "Right now, there's a definitely hold up in the progress of the project, and that's basically funds. Because of the unexpected rust issue … basically the main thing that we need is donations for parts."
Axleson, a 12-year service member, is excited to keep the community involved throughout the duration of the project by setting a goal to reveal the revamped Jeep at Clarksville's Riverfest, September 9th-10th.
"It's definitely snowballing into something much bigger than I had originally anticipated," Axelson said of the rebuild.
Axelson credits the help of friends and Family, as well as all those who have donated, for helping to jumpstart the project.
"I just try to take care of people," he said. "The way I see it, one day, I'm going to need help and hopefully there'll be somebody there to help me … I just want people to know that every contribution that people make makes a difference."
For more information or to keep track of the project's progress, visit www.wish4ourheroes.org, or 'Like' Operation Hero's Wish on Facebook.
Article courtesy of the Fort Campbell Courier.