Rep Joe Pitts enlists community letters of support for a proposed Vet Center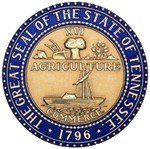 Clarksville, TN – State Representative Joe Pitts (D-Clarksville) is asking the greater Clarksville-Montgomery County community to write letters of support for a proposed Clarksville Vet Center. 
In 1979 Congress passed the Readjustment Counseling Service law to create Vet Centers. Vet Centers serve veterans and their family members by providing professional readjustment counseling, outreach to special populations, brokering services with community agencies, and providing a key access link between the veteran and other services in the U.S. Department of Veterans Affairs.  There are now a total of 224 Vet Centers throughout the United States, Puerto Rico, US Virgin Islands and Guam.
"As more and more of our veterans return from serving our country, we are finding a greater need for readjustment services for the veteran and their families," Pitts said.  "The Vet Center is an invaluable resource to help this important group of people cope with the rigor and stress of war, multiple deployments, injury, disability and more."
The idea of a Clarksville Vet Center was brought to the attention of the Montgomery County delegation of the Tennessee General Assembly by the Rev. Jodi McCullah, of the Lazarus Project, a ministry of the Wesley Foundation at Austin Peay State University.  Rev. McCullah started the process and enlisted the help of Sen. Tim Barnes (D-Clarksville) and Rep Pitts during the recently concluded legislative session.
Rep Pitts, Many-Bears Grinder, Commissioner of the Tennessee Department of Veterans Affairs, along with Deputy Commissioner Mark Breece, visited the Nashville Vet Center several weeks ago and came away from the visit impressed and committed. 
"We hope to point out that while the Nashville Vet Center operates at a very high level, our community, with a growing population of veterans and their families, deserves a facility of our own," Pitts said. "We will collect letters and send them in one package to reinforce our community's support for this critical service."
Letters of support should be sent to Representative Pitts by Tuesday, August 16th and can be sent via email, fax or mail.
To mail a letter please send to:
Representative Joe Pitts
34 Legislative Plaza
Nashville TN  37243
Fax number:  615.253.0200
Or email to
Please specify support for a Clarksville TN Vet Center.
For more information about this matter or other issues of importance, please feel free to contact Rep Pitts at , or 615.741.2043.
Sections
News
Topics
APSU Wesley Foundation, Clarksville TN, Congress, Jodi McCullah, Joe Pitts, Many-Bears Grinder, Montgomery County, Tennessee General Assembly, Tim Barnes, U.S. Department of Veterans Affairs, Veterans