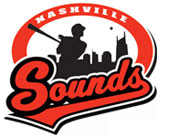 Oklahoma City, OK – Taylor Green homered twice while tying a franchise record five runs scored in a 13-2 victory over the Oklahoma City RedHawks on Thursday evening at RedHawks Field.
Finishing the evening with a career night, Green went a perfect 4-for-4 with two home runs, a double, and two walks while driving in six runs. Green became the third player in the franchise's 34-year history and second player this season to score five runs in a game, joining Adrian Brown (May 12th, 1999 at Tucson) and teammate Erick Almonte (July 5th, 2011 vs. Memphis).
«Read the rest of this article»
Dallas, TX – People are significantly more likely to inherit a predisposition to heart attack than to stroke, according to research reported in Circulation: Cardiovascular Genetics, an American Heart Association journal.
The study results have implications for better understanding the genetics of stroke and suggest the need for separate risk assessment models for the two conditions.
"We found that the association between one of your parents having a heart attack and you having a heart attack was a lot stronger than the association between your parent having a stroke and you having a stroke," said senior author Peter M. Rothwell, M.D., Ph.D., professor of clinical neurology at Oxford University in England. "That suggests the susceptibility to stroke is less strongly inherited than the susceptibility to heart attack." «Read the rest of this article»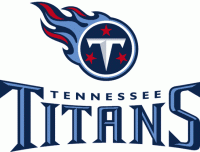 Nashville, TN – The Titans waived the following players today – QB Vince Young, DT Tony Brown (injured), RB Dominique Lindsay, DE Marcus Howard, DE Kareem Brown and OL Jeff Hansen.
Statement from Titans General Manager Mike Reinfeldt – "We reached out to Vince (Young), Tony (Brown) and their agents today to inform them of their release. As we have said since January, it was time for us to go in a different direction at quarterback and we have done that. As for Tony, his body just hasn't allowed him to play like he has in the past despite his best efforts. Both of these players have been productive for us, and we appreciate their contributions to our team through the years."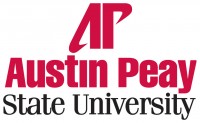 Clarksville, TN – This fall, female students looking to go Greek at Austin Peay State University will have a new social sorority to consider joining.
Alpha Gamma Delta will colonize in the fall, after the Panhellenic Council (representatives from member sororities on campus) at APSU voted during the spring semester to invite the organization to join the campus Greek system.
"We are thrilled that Alpha Gamma Delta will be joining our fraternity and sorority system," said Brianna Lombardozzi, coordinator of fraternities and sororities at APSU. "We believe Alpha Gamma Delta will make a wonderful addition to our growing community." «Read the rest of this article»
Don Money Bobblehead And Fireworks Kick Off Homestand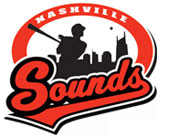 Nashville, TN – The Nashville Sounds return home to Greer Stadium this Saturday, July 30th to open a four-game homestand against the Round Rock Express (Rangers affiliate).
Highlighting the homestand's worth of promotions will be a McDonald's Don Money Bobblehead Giveaway, Boy Scout Night, a Nashville's NEWS 2 postgame fireworks show, and one Purity FAITH NIGHT® concert.
A full slate of fun kicks off the homestand at 6:35pm on Saturday evening when the Round Rock Express visit Music City for the final time this season.
«Read the rest of this article»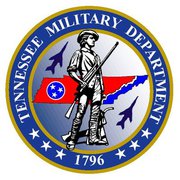 Nashville, TN – Two more units of the Tennessee National Guard, totaling almost 350 soldiers, have received mobilization orders and will deploy in approximately two weeks. They are bound for Kuwait in support of Operation Enduring Freedom. Both are West Tennessee Engineer units.
The 175 soldiers of the 230th Engineer Battalion in Trenton and 164 soldiers of the 913th Engineer Company in Union City are scheduled to deploy in mid-August. «Read the rest of this article»
New Ways to Save at the Supermarket

Yonkers, NY – There's no debating that today's grocery bills are out of control. Sadly, snagging a deal on household staples such as cereal and toilet paper can be as much of a thrill as hitting a great shoe sale these days.
However, there is some good news: Deals on groceries are getting easier to find as competition is heating up. The September 2011 issue of ShopSmart magazine, from the publisher of Consumer Reports¸compiled a simple guide to the new world of grocery shopping and how to take advantage so that you can stretch your grocery dollars to the max. «Read the rest of this article»
Communities Come Together To Fight Crime
Fort Campbell KY – On August 2nd, 2011, from 5:00pm until 8:00pm Campbell Crossing (CCLLC,) will join other military installations and communities throughout the United States by encouraging residents to lock their doors, turn on exterior lights, and spend the evening outside with their neighbors and law enforcement personnel.
The event will focus on keeping communities safe and how to prevent crime from happening in their neighborhoods. «Read the rest of this article»
APSU Sports: Women's Volleyball
Nikki Doyle Named Preseason All-OVC

Brentwood, TN – Austin Peay State University junior outside hitter Nikki Doyle was named to the Ohio Valley Conference's preseason team while the Lady Govs were picked to finish second in the league's preseason poll, the conference office released Wednesday.
«Read the rest of this article»


Clarksville, TN – For free family fun, join Clarksville Parks and Recreation this Saturday, July 30th, at Heritage Park Soccer Fields for the Movies in the Park event for July, featuring the 2006 fantasy adventure-comedy film, "Night at the Museum," which is rated PG.
All movies start at dusk – around 8:10pm this Saturday– with pre-show activities beginning an hour prior. Be sure to bring your picnic blankets and lawn chairs. As always, you are welcome to bring your picnic basket, but concessions will be available.
«Read the rest of this article»