Gamel Homers Twice For Nashville In Homestand Finale Victory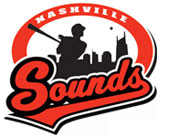 Nashville, TN – Right-hander Frankie De La Cruz hurled 7 2/3 scoreless innings and Mat Gamel belted a pair of home runs to lead the Nashville Sounds to a 7-0 shutout win over the Round Rock Express on Tuesday evening at Greer Stadium in the finale of a four-game series.
With the win, the Sounds (54-57) salvaged a split of the four-game series and earned their third shutout victory of the season.
De La Cruz (6-6) continued his recent dominance on the hill by scattering six hits while striking out seven batters over his 7 2/3 scoreless frames to drop his seasonal ERA to 3.73.
«Read the rest of this article»

Clarksville, TN – Clarksville Police have released a composite drawing of the Wal-Mart attempted kidnapping suspect. The suspect is 5'5 to 5'6" estimated to be 300 lbs plus with red hair and unshaven with a pencil thin mustache.
Anyone who recognizes the suspect or has information on the attempted kidnapping should call the TIPSLINE, 931.645.8477.
«Read the rest of this article»

Clarksville, TN – The Governors Club will host the Clarksville Area Chamber of Commerce's Business After Hours at 5:00pm, August 18th, at Austin Peay State University's Pace Alumni Center at Emerald Hill.
Business After Hours is a free networking event open to all Chamber of Commerce and Governors Club members, as well as all Austin Peay season-ticket holders, fans and their guests. «Read the rest of this article»
My post about my squirrel war has drawn more interest than any other topic. Some people are empathetic. Some are curious. Some just have it out for the squirrels.
I considered providing an update earlier. However, it would have been in line with standing on the deck of an aircraft carrier with a huge banner declaring "Mission Accomplished." It would have been a serious misinterpretation of the situation.
When you invade the enemy's homeland, I'm not sure you can ever be so bold as to declare "Mission Accomplished." «Read the rest of this article»

Clarksville, TN – The Clarksville Police Department has interviewed Caylan Hill, and he is no longer a suspect in the Carjacking.  Mr. Hill no longer has any warrants for his arrest.
For more on the story, see: One Carjacking Suspect in Custody, 2nd Suspect is still at large.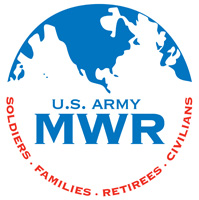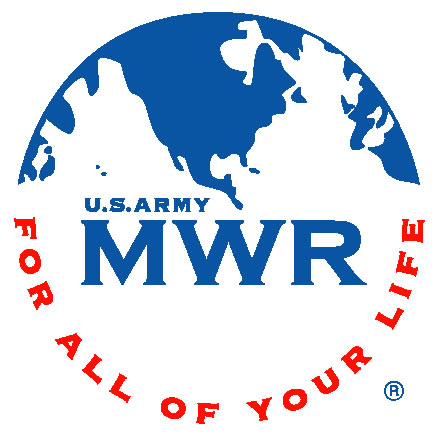 Fort Campbell, KY – Get crafty during the month of August at the Guenette Arts and Crafts Center! Learn a new skill, discover a hidden talent, and develop a new hobby, or create that perfect handmade gift to give to that special someone. Check out the August activities!
Guenette Arts and Crafts Center Kid's workshops are $7.00 – $10.00. Clay Works and Paint Your Own Pottery are available on a walk-in basis Wednesday through Sunday. Wheel Throwing is available by appointment only and pouring classes are offered every Wednesday from 12:30pm until 2:00pm, or by appointment. The kid's classes are open to any age (children under 12 must be accompanied by an adult). «Read the rest of this article»
Clarksville, TN – On Saturday July 30th, the mouth of Dunbar Cave was a buzz with activity.  It was time for the annual Cooling at the Cave event, sponsored by the Friends of Dunbar Cave.  As the afternoon temperatures soared, the local flocked to cool down in the constant cool breeze blowing from the mouth of the cave.
The quartet, Red River Breeze, provided the entertainment of traditional Celtic music, while children danced and the adults clapped.  The Friends of Dunbar Cave provided ice cold lemonade, water, cookies, granola bars, and freezer pops.  Many played a variety of board games, tapping their toes to an Irish jig.  Back in the days before air conditioning, this is how locals cooled off and fellowshipped with others.
«Read the rest of this article»
Consumer Reports Health investigation finds rush to Overtest and Overtreat; Disturbing Overuse of Angioplasty   

Yonkers, NY – An investigation by Consumer Reports Health reveals that the practice of healing hearts has become a money-making machine that too often favors profits over science. The report shines a light on excessive testing and overtreatment, taking special note of the overuse of angioplasty.
To help consumers make informed decisions about their cardiac care, Consumer Reports Health is providing several consumer tools including Ratings for 323 surgical groups that perform heart bypass surgery in the U.S., Ratings for heart screenings, and a heart-risk calculator. «Read the rest of this article»

Clarksville, TN – Last night the Clarksville Police Department investigated an aggravated assault and carjacking. This incident happened at Moss Rose Road and Vogue Hill Drive.
The victim, Joseph Shockney, stated he had gotten lost and slowed down to look around to see which way to go. That is when the two black males (the suspects) came out of the woods towards his truck. One suspect pointed a pistol at him and told him to get out of the truck. The other suspect had a pistol and a small flat screen TV and ran to the truck's passenger side. Mr. Shockney got out of the truck and the suspects jumped in.
«Read the rest of this article»


Clarksville, TN – Clarksville Parks and Recreation announces that all five City pools will open at 1:00pm on Friday, August 5th, which is a half-day for Clarksville-Montgomery County School students.
Bel-Aire, Swan Lake and Smith pools will end their Summer season at the close of business on Sunday, August 7th. Meanwhile, New Providence and Beachaven pools will remain open Friday through Sunday, each weekend until Labor Day.  «Read the rest of this article»