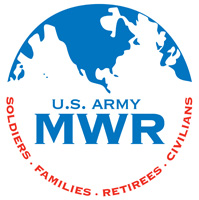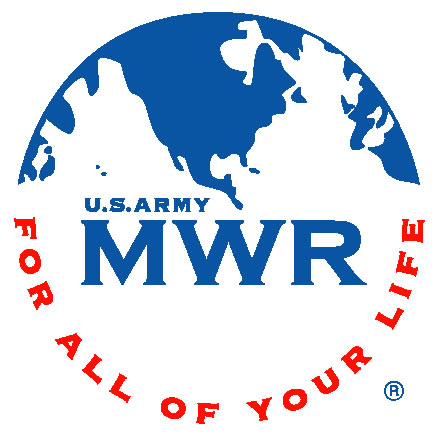 Fort Campbell, KY – Start off the month of August with an Overnight Canoe & Kayak Expedition to Land Between the Lakes on August 6th and 7th. This trip is for ages 12 and up and the cost is $45.00 per person. There's a mandatory pre-trip on August 4:00pm at 5:00pm.
Preregistration is required by 4:00pm on August 4th.
Land Between the Lakes National Recreation Area is located approximately 1.5 hrs away. This area offers 170,000 acres of Outdoor Adventure! Join us as we travel to LBL for an Overnight Canoe and Kayak expedition.
You will have your choice between a kayak or canoe; transporting all equipment with you as we travel to Taylor Bay campground. All transportation and food while camping provided but please provide your own tents and sleeping bags. Arrangements can be made for ODR to supply equipment, but supplies are limited.  Fishing will be permitted with minimal gear; please make sure to obtain proper licenses prior to trip.
On August 8th from 4:00pm until 6:00pm we'll be holding Climbing 101. This Clinic is for ages 14 and up and the cost is $15.00 per person. Topics will be the basics of rock climbing such as belay technique, equipment use, proper climbing technique, and much more. This class will prepare you with the basic knowledge to venture into the high adrenaline based sport of Rock Climbing. Meet at the Challenge Course Complex. Preregistration required by 2:00pm on August 8th.
Try Rock Climbing at Kings Bluff on August 13th from 9:00am until 3:00pm. This trip is for ages 12 and up and the cost is $25.00 per person.  Kings Bluff, located in downtown Clarksville, is a great beginner to intermediate climbing area. With climbs ranging from 20-70 feet this area has something to offer everyone. No previous experience necessary. All equipment, instruction and transportation provided. Preregistration required by 4:00pm on August 12th.
Dog lovers unite! Whether your pooch is big or small, they will love spending quality time with their owners and making new puppy pals. We will be hiking the trails located around Outdoor Recreation on August 14th at 11:00am. For the safety of everyone, dogs must remain on leashes and under control at all times while on this hike. Meet at Outdoor Recreation to depart and the cost is $2.00 per dog.  Preregistration is required by 4:00pm on August 13th.
Calling all mountain bikers! Join Outdoor Recreation for a trail ride through the trails located around Outdoor Recreation on August 15th at 4:30pm. This is a great way to meet people who share the love for mountain biking. If you do not have a bike but are interested in participating the fee is $5.00 per person. However, bring your own bike and the Mountain Bike Meet-up is free. Everyone age 14 and up is welcome. Pre-registration is not required, but strongly encouraged for anyone needing a bike. Please pre-register by 2:00pm on August 15th.
Take the Family and enjoy a Canoe Trip down the Duck River on August 20th from 8:00am until 6:00pm. This is open for ages 6 and up and the cost is $15.00 per person.  The Duck River is the largest self contained river in the state of Tennessee. It stretches over 250 miles before running into the Tennessee River. The river passes through some of Tennessee's most scenic pastoral lands as well as beautiful rock bluffs, caves, bottomland forests and the Yanahli Wilderness area. The breath taking scenery and family friendly waters makes this a perfect location for a family float trip. This 5.5 mile stretch of water will give participants the opportunity to enjoy the river and the picturesque views while paddling canoes. Preregistration required by 4:00pm on August 19th.
Join us for a Short Springs Day Hike on August 21st from 9:00am until 4:00pm. This hike is open to ages 10 and above and the cost is $15.00 per person. This woodland is one of the best hiking destinations in Middle Tennessee. A well-developed trail system passes by clear streams that form waterfalls as they drop off of the Eastern Highland Rim into the Nashville Basin. We will be hiking 2.9 miles on the moderate hiking trail. Bring snacks, water, and a packed lunch. Preregistration required by 4:00pm August 19th.
Our August Family Floats Canoe Trip is on the 24th from 4:00pm until 7:00pm. Trip covers a 5 mile stretch of the Cumberland River; transportation and equipment will be provided. Everyone ages 2 and above is welcome to come and float with us.  The cost is $5.00 per person. Preregistration required by 2:00pm August 24th.
Come get wet on August 27th as we raft the Middle Ocoee. This trip is for ages 14 and up and the cost is $85.00 per person.  We'll leave at 6:00am and return at 9:00pm on the 27th. The Ocoee River, home to the 1996 US Olympics, is one of the gems in the whitewater industry. Located in southeastern TN, we will be paddling 8+ miles on two different stretches the Upper (Olympic Stretch) and Middle with rapids from class III-IV. All rafting equipment provided, bring secure shoes, (no flip-flops or
bare feet) a sacked lunch or snacks and money for dinner on the way home.  Preregistration required by 4 p.m. on August 15th. 
Outdoor Recreation also does customized private trips for units or Family Readiness Groups (FRGs). Trip registration can be done in person or over the phone, seven days a week, between the hours of 7:30am and 4:30pm. Locations and times of trips are subject to change due to weather conditions. Please dress appropriately for each event. Cancellations initiated by the participant 48 hours in advance of the trip are entitled to a full refund. However, refunds for cancellations made within 48 hours of the trip will be determined by management. Outdoor Recreation reserves the right to postpone, alter, or cancel any
trip.
For additional information or to pre-register for any of the MWR Outdoor Recreation July events, please call 270.798.2175, or 270.412.7854.
Check out our website at www.fortcampbellmwr.com to view the Fort Campbell Outdoor Recreation Adventure Calendar of Events. You can also become a fan and follow what is happening with Fort Campbell MWR on Facebook!