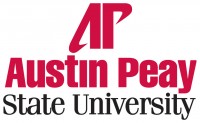 Clarksville, TN – Austin Peay State University is helping active duty military personnel to succeed on the college entrance examination through a program called Keys to Entrance Exam Preparation (KEEP).
The program is an APSU initiative that primarily targets military applicants who need help in meeting the University's admission standards for the COMPASS exam. It features a Web-based educational platform and an open learning lab for individualized tutoring. It is a free service to applicants.
APSU provides education opportunities for the military community through the Austin Peay Center at Fort Campbell. Although a significant number of active duty military members enroll as students at APSU, some are not admitted due to their low scores on the COMPASS exam.
KEEP has two components: a Web-based educational platform and an open lab. The educational platform selected is called SkillsTutor, which houses a course that provides lessons in reading, writing and mathematics – three areas of the COMPASS exam.
Through SkillsTutor, lessons are designed around parts of the COMPASS exam participants might have passed previously. If a participant has not taken the COMPASS exam, he/she will be assigned lessons in all three subject areas. Each participant takes pre-tests and post-tests for the assigned subject areas to gauge lesson comprehension. The overall SkillsTutor course design and the particular lesson assignments are made by the program coordinator, who has access to participants' previous COMPASS test scores.
The second program component is an open lab available to participants each week. During the open lab times, participants use the lab computers to work through the Web-based instructional content and receive individual tutoring from the program coordinator.
The coordinator for the KEEP program is Charli Beth Ferrell. She can be reached by email at ferrellc@apsu.edu. Dates and times of KEEP sessions can be found at www.apsu.edu/apfc/keys-entrance-exam-preparation-keep.