Written by U.S. Army Lt. Col. Jack Usrey Pegasus 1 Operation Enduring Freedom
In honor of our fallen comrades – they give all hope
2001.  I saw you for the first time when I was seven and I was afraid of you.  You came into my village with clothes and vehicles I had never seen.  You were very big.  You wore things that hung off your body that made me tremble – you looked like a monster walking down the street.  I could not see your eyes – you did not look human. 
I have three brothers and a mother and father.  We live in a hut on the side of the valley between the river and the mountains.  My father and brothers have not had a job since the Taliban took over our valley.  We sometimes don't have enough food to eat but most of the time we have water.  My mother can read a little and tells me stories about how when she was my age she went to school and learned many things.  The Taliban do not allow girls to go to school. «Read the rest of this article»

Clarksville, TN – The Clarksville Police Department wants to make the public aware that there will be additional officers performing traffic enforcement on Wilma Rudolph Boulevard, August 9th thru August 14th.
There will be increased attention on traffic violations especially speeding, following too closely, and reckless driving.

Clarksville, TN – The red Ford Ranger and female listed in the original release are no longer considered suspects in the investigation.
Clarksville Police are still looking for the white male robbery suspect described as being 5'10, mid 20s, around 220, with light colored facial hair. He was wearing a gray long sleeve shirt with a half-zip front, blue jeans, dark tennis shoes with white soles, dark colored UK ball cap, sunglasses, and had a green camo back pack. The suspect walked with a limp. When he left the store, he headed through the Wal-mart parking lot on foot toward Applebee's, 3066 Wilma Rudolph Boulevard.
Anyone with information is asked to call the TIPSLINE, 931.645.8477.
For more on this story, see: Walmart Pharmacy Robbed Saturday.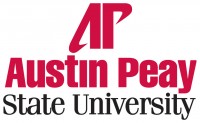 Clarksville, TN – Austin Peay State University today officially launched a new Facebook page designed to provide complete news and information.
The new page, titled "Austin Peay State University: News and Information," is open and public, and can be accessed at www.facebook.com/apsunews. Facebook account users can receive instant news updates about APSU by clicking the "Like" button at the top of the page. «Read the rest of this article»
Clarksville, TN – On August 5th, Standard & Poor's announced that it has lowered its long-term sovereign credit rating on the United States of America to 'AA+' from 'AAA' and affirmed the 'A-1+' short-term rating. The outlook on the long-term rating is negative. Standard & Poor's also removed the short- and long-term ratings from CreditWatch negative. «Read the rest of this article»
Vote for Heritage Park


Clarksville, TN – The City of Clarksville Parks and Recreation Department is asking park-goers to vote for their favorite parks. Heritage Park is in the running for a $100,000 prize, but it needs votes, lots of votes!
Parks that receive the most votes will receive grants as part of Coca-Cola's "America Is Your Park" national campaign to restore, rebuild or enhance our parks. «Read the rest of this article»
A Benefit Concert for the Montgomery Central High School Marching Band
Cunningham, TN – The Indian Nation Band Boosters are hosting the Inaugural "Rock the Reservation" benefit concert, Friday August 12th, for the Montgomery Central High School Marching Band. Four local bands who each have MCHS alumni as members will be featured. The concert starts at 6:00pm and will be over by 10:00pm.
Ticket sales begin at 5:00pm with entrance to the gym at 5:45pm. Tickets will be sold at the door at the low cost of $5.00 (children under 5 years of age are "free").
Concessions will also be sold. «Read the rest of this article»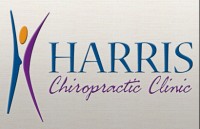 Clarksville, TN – Only recently has the scientific community accepted the issue of autoimmunity. Although initially introduced in late 70's, the mechanism of autoimmunity was considered radical until the late 1980s. Throughout the '90s autoimmune diseases proliferated until it seemed almost common to know a person with an autoimmune disease.
Autoimmunity literally means that the immune system has developed antibodies to attack its own tissues. There are many theories as to why this may happen. Traditional medical approaches seem to concern themselves only with trying to control the secondary symptoms of autoimmunity instead of addressing the underlying causes, which are still enigmatic and mysterious. «Read the rest of this article»
Clarksville, TN – On Saturday, August 6th, City of Clarksville's Mayor Kim McMillan sat down with Clarksville Online, Discover Clarksville, and WJZM's Hank Bonecutter to answer some questions on the top topics in Clarksville TN.
Some of the topics covered include the Mayor's Health, East-West Corridor, Rezoning issues and several others. «Read the rest of this article»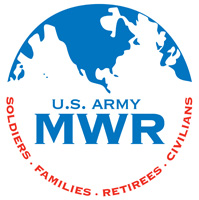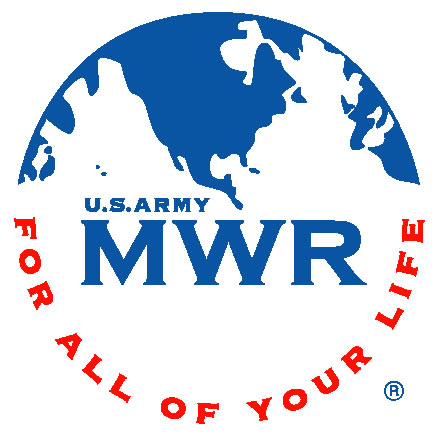 Fort Campbell, KY – Feds Feed Families is a government-wide effort led by the Chief Human Capital Officers (CHCO) Council, in partnership with the Office of Personnel Management (OPM), the U.S. Department of Defense (DOD), and the U.S. Department of Agriculture (USDA). Army Community Service (ACS) will be holding a 5K Fun Run/Walk on August 20th to support this program.
The run will be held at Waholi Pavilion with registration starting at 7:30am. There is no fee, but please bring a non-perishable food item. Pets and strollers are allowed and everyone is welcome to participate. No bicycles please. Water will be provided.
For more information about the 2011 Feds Feed Families 5K Fun Run/Walk, please call ACS/AER at 270.798.5518.