Clarksville, TN – On August 9th, 2011, cooperation from multiple law enforcement agencies and the quick thinking and bravery of a Fort Campbell soldier resulted in the arrest of men involved in the robbery of a bank and pharmacy.
On August 9th, 2011, around 12:45pm, a man walked into the U.S. Bank, 3301 Fort Campbell Boulvard, told the teller that he had a bomb in a backpack and demanded money. He was given money, fled on foot, and ran toward the back side of the bank. But, he was unaware that a 20 year old Fort Campbell soldier was in hot pursuit after him.
«Read the rest of this article»
APSU Sports: Men's Basketball

Clarksville, TN – Craig Stephens, who served both as high school administrator and basketball coach the last two years, has been hired as graduate assistant men's basketball coach at Austin Peay State University.
«Read the rest of this article»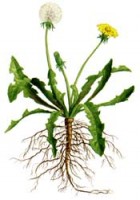 When we moved last December, I was leaving yard work behind. No more big yard. No more landscaping.
The small yard would not require mowing. I spend the fall moving plants into small landscaping areas. Weeds were not to be an element in this new paradise.
A snowier than usual winter gave way to a wetter than normal spring to be followed by a record heat summer. The small patch of clover I had planted grew taller than I anticipated. Worse yet, the weeds that infiltrated the lush clover gave it a much more unruly appearance.
And, the nominal landscaping areas grew weeds as well. I was quiet sure they would not. How could they? This was the perfectly planned yard – no mowing, no weeding. «Read the rest of this article»
160th Special Operations Aviation Regiment Public Affairs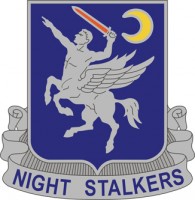 Fort Campbell, KY – Two Army Special Operations Aviation Soldiers died in a helicopter accident August 8th, 2011, on a live-fire range at Fort Benning, GA.
The aviators were assigned to the 160th Special Operations Aviation Regiment (Airborne), based at Fort Campbell, KY.
The servicemembers died after their AH-6M Little Bird helicopter crashed while conducting routine military training involving Rangers and other special operations personnel.
There were no other injuries reported.
Names are being withheld in accordance with Department of Defense policy concerning family notifications.
The U.S. Army Combat Readiness Center is conducting an investigation into the cause of this accident.
State Troopers Focus on Enforcement & Education in the School Zone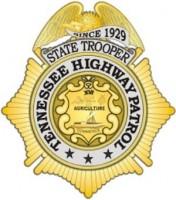 Nashville, TN – The Tennessee Highway Patrol will assist local law enforcement efforts with a "Back to School" enforcement and education campaign of their own, focusing on traffic safety in and around the school zones. State Troopers will target traffic violators, specifically those who speed in school zones and pass stopped school buses, as well as raise awareness on school safety in Tennessee. 
"The ultimate goal of the Tennessee Highway Patrol is to protect children from motorists who disregard the law, especially around the school zones," said Department of Safety and Homeland Security Commissioner Bill Gibbons. "However, we must educate motorists, parents and children on the importance of safe pedestrian movement and accident prevention in order to ensure traffic safety. We all have a responsibility to make sure children travel to and from school safely." «Read the rest of this article»
Tennessee Titans (0-0) vs. Minnesota Vikings (0-0)
Saturday, August 13th, 2011 • 7:00pm CDT • LP Field • Nashville, TN • TV: WKRN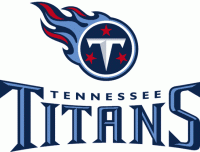 Nashville, TN – The Tennessee Titans (0-0) open their preseason season schedule this week, hosting the Minnesota Vikings (0-0) at LP Field (capacity 69,143). Kickoff is scheduled for 7:00pm CDT on Saturday, August 13th.
The Titans and Vikings earned identical 6-10 records in 2010, and each team will take the field with a markedly different appearance from one year ago. The changes include new head coaches, assistant coaches and quarterbacks who are hoping to make a quick impact and reverse their team's recent fortunes. «Read the rest of this article»
Clarksville, TN – Dunbar Cave State Natural Area has been a State Park since 1973. The cave and its surrounding 110 acres have considerable scenic, natural and historical significance. The entrance offered shelter to prehistoric Native Americans as far back as 10,000 years.
Dunbar Cave State Natural Area will present many nature programs this summer.
Upcoming events include: Night Hike, Snake Tales, Birds, Butterflies and so much more!
«Read the rest of this article»
Wednesday, August 10th, 2011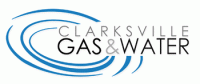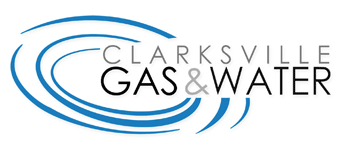 Clarksville, TN – Gas and Water construction workers will turn off water service on Providence Boulevard from Market Street to Oak Street on Wednesday at 7:00am to replace a leaking water valve. Work will be performed near the intersection of Providence Boulevard and Locust Street and is expected to be complete by 11:00am.
Locust will be closed to traffic from Providence to Chapel Street.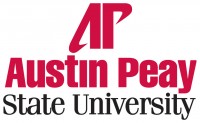 Clarksville, TN – Since fall of 2010, Austin Peay State University has made strides in mobile technology development.
Last August, APSU released its iPhone app for faculty and students. Months later, that app was reincarnated for the Android. Then in the Spring 2011 semester, the University's Department of Computer Science and Information Technology was one of the first computer departments in Tennessee to offer a mobile software development class.
On top of those developments, the APSU Geographic Information System (GIS) Center began creating the Disaster Mitigation and Recovery Kit (DMARK) to enable emergency responders to record damage assessments on their cell phones. «Read the rest of this article»
Clarksville, TN – Swan Lake Golf Course will reopen to the public on August 24th, following the replacement of the course's greens.
The municipal golf course closed on June 20th, and a Texas company began installing Championship Bermuda grass on the greens. The new grass is more heat tolerant and is widely used across the southern U.S. «Read the rest of this article»