Dallas, TX – A new technique that stimulates heart muscle cells with low-energy light raises the possibility of a future light-controlled pacemaker, researchers reported in Circulation: Arrhythmia & Electrophysiology, a journal of the American Heart Association.
"Electronic cardiac pacemakers and defibrillators are well established and successful technologies, but they are not without problems, including the breakage of metal leads, limited battery life and interference from strong magnetic fields," said Emilia Entcheva, Ph.D., senior author of the study and associate professor of biomedical engineering at Stony Brook University in Stony Brook, New York. "Eventually, optical stimulation may overcome some of these problems and offer a new way of controlling heart function." «Read the rest of this article»
APSU Sports: Women's Soccer

Clarksville, TN – After nearly two weeks of preseason training, Austin Peay State University women's soccer team will undergo its first test in a 7:00pm, Friday, exhibition contest against Freed-Hardeman at Morgan Brothers Soccer Field.
It is the first of two weekend exhibition contests for the Lady Govs. They also play host to St. Louis in a 2:00pm, Sunday exhibition match.
«Read the rest of this article»
Clarksville, TN – Liberty Park boat ramp users need to use extreme caution this weekend because of paving crews and equipment within the park.
 
On Wednesday, crews began applying top coats of pavement on some roads and parking areas. This weekend, construction traffic will be heavier than in the past, and people using the boat ramps should yield to the machinery and workers when entering or exiting the park. «Read the rest of this article»
APSU Sports: Men's Football

Clarksville, TN – After a pair of lively days in just shoulder pads, Austin Peay State University's football team will be in full gear, 5:15pm, Friday in Governors Stadium.
The Govs, who were in shorts for practices Monday and Tuesday, upgraded to shoulder pads for Wednesday and Thursday's practices. The intensity and enthusiasm levels also were raised in those practices.
«Read the rest of this article»

Clarksville, TN – On Thursday, August 11th, 2011, around 3:00pm, Carson Lynn Poore, the last Walmart Robbery suspect at large, was booked into the Montgomery County Jail after turning himself into Detective Gillespie.
He is being charged with aggravated robbery in association with the August 6th, 2011 Walmart Pharmacy robbery, 3050 Wilma Rudolph Boulevard.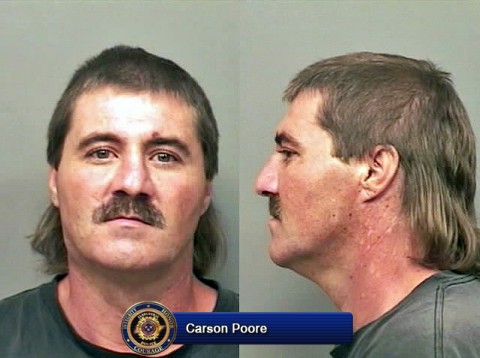 «Read the rest of this article»
APSU Sports: Men's Football

Clarksville, TN – Paul Derrick, who played wide receiver at Austin Peay from 2002-04, has been hired as assistant football coach with Austin Peay State University, head coach Rick Christophel announced Thursday.
Derrick, who also was a graduate assistant under Christophel during the 2007 season, will work with the Govs secondary. He replaces Dainon Sidney, who resigned last week.
«Read the rest of this article»
'Dispirited' Consumers Facing Difficulties with Jobs, Weak Finances

Yonkers, NY – August's Consumer Reports Index, a measure of overall consumer sentiment, fell to its lowest level since December 2009 and registered its sharpest drop in two years, as recent events in Washington about the debt ceiling debate fixed attention on the weak economy.
"The debt ceiling debate in Washington focused the consumer's attention fully on the dire state of the economy, leaving many in a dispirited mood," said Ed Farrell, director of the Consumer Reports National Research Center.  "Americans are facing real financial difficulties due to weak employment, which is a key impediment to an economic recovery.  This is reflected in nearly every measure of the consumer's experience." «Read the rest of this article»
APSU Sports: Men's Baseball

Clarksville, TN – Austin Peay State University has discovered who its first opponent will be in the College Basketball Experience Classic (CBE).
The Governors will head west Tuesday, November 15th, to play Pac-12 member California in a contest that will be televised by ESPN2 from Haas Pavilion in Berkeley, CA.
«Read the rest of this article»
The 89th Meeting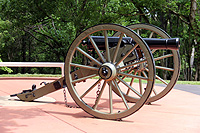 Clarksville, TN – The next meeting of the Clarksville (TN) Civil War Roundtable will be on Wednesday, August 17th, 2011 in our new home at the Bone & Joint Center, 980 Professional Park Drive, right across the street from Gateway Hospital. This is just off Dunlop Lane and Holiday Drive and only a few minutes east of Governor's Square mall. The meeting begins at 7:00pm and is always open to the public.
This meeting's topic is "The Civil War of Nashville's Maggie Vaulx, April 1861 to March 1862" «Read the rest of this article»
Written by Spc. Michael Vanpool
101st Sustainment Brigade, 101st Airborne Division (AA) Public Affairs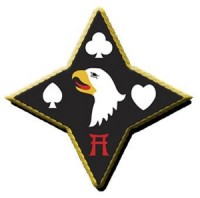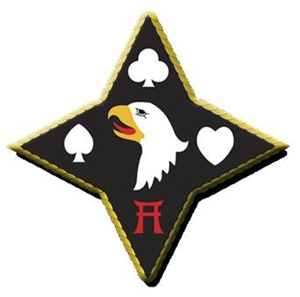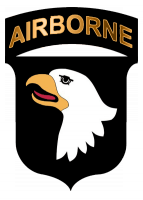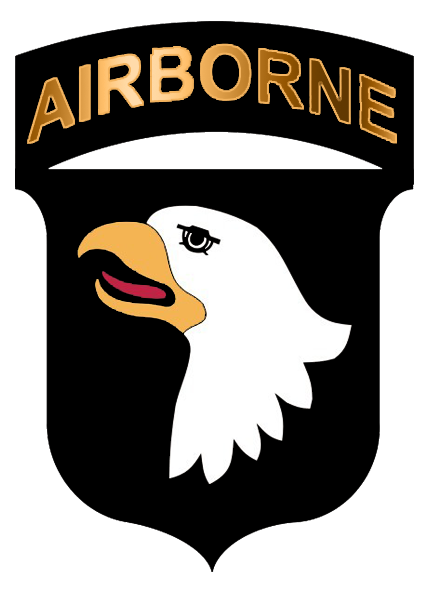 Bagram Airfield, Afghanistan – Service members deployed to Afghanistan have several ways to pay for necessities. While some soldiers go for the plastic approach, like Eagle Cash, credit cards or debit cards, some stick with the classic paper bills.
With paper currency comes the possibility of fake money, but finance soldiers here are prepared to separate the genuine from the frauds.
Soldiers of the 101st Finance Management Company, 101st Special Troops Battalion, 101st Sustainment Brigade learned the basics of identifying counterfeit currency during a training opportunity. The class, taught by U.S. Secret Service special agents, showed the soldiers how genuine American dollars are made during the training.
«Read the rest of this article»