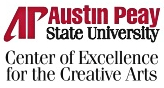 Clarksville, TN – Andrew Jackson, the seventh president of the United States, often enjoyed a nice slice of gingerbread. Alan Jackson, a famous country music star, thinks chicken salad really hits the spot. The tastes of these two well-known Tennesseans might not have much in common, but what they eat and how they came to enjoy certain foods is a fascinating part of the state's cultural history.
"With every recipe comes a tale," Gerald Gilman, Clarksville artist and arts advocate, said. "Food is evocative. It's a call from the past."
Gilman stopped by Einstein Bros. Bagels on the Austin Peay State University campus last week for some coffee and muffins and to unveil a new cookbook he helped usher into publication – "Country Goodness: Recipes of Tennessee Celebrities."
The cookbook, by noted food author Pamela Whinnery, features recipes from some of the biggest names associated with Tennessee, ranging from talk show icon Oprah Winfrey to Academy Award-winning actress Reese Witherspoon. It also allows home cooks to create dishes once enjoyed by the late author Alex Haley or war hero Sgt. Alvin C. York. 
"You look through the attributes, you see that very famous people have contributed to this," Gilman said. "A few people who've died, their estates sent in some of their favorite recipes. Through our cookbook, these great famous performers and wheelers and dealers and educational people survive." 
The cookbook will be officially presented to the Clarksville community from 5:00pm to 8:00pm on September 1st, at Ingredients in the downtown's Strawberry Alley as part of the APSU Center of Excellence for the Creative Art's Fall Salon Series. The event, which corresponds with the First Thursday ArtWalk, will feature a discussion by Whinnery, the author, and Dr. Susan Wiltshire, a former Vanderbilt Classics professor and a contributor to the book, as well as food made from the recipes.
"It's not just food and preparation of ingredients," Gilman said. "There's a lot of history and culture behind it. People will recognize not just the sources of the recipes but the food itself. They'll say, 'oh, I've tasted that before. That's what that is.'"
Christopher Burawa, executive director of the APSU Center of Excellence, sat next to Gilman that morning, pulling off a piece of a banana nut muffin. Before taking a bite, he mentioned that the cookbooks will be for sale at the salon.
"Pamela is going to contribute half the proceeds of this cookbook to the Center," he said. "We want people to come out and buy this book, celebrate Tennessee and its culinary history and meet these two marvelous ladies and support the Center."
The APSU Center of Excellence for the Creative Arts hosts the Salon Series once a month during the fall and spring semesters, featuring distinguished local artists and arts organizations, followed by refreshments and good conversations. For more information on the series or the cookbook, contact the center at 931.221,7876.