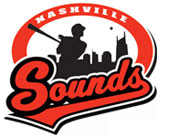 Nashville, TN – Right-hander Wily Peralta struck out eight in his Triple-A debut as the Nashville Sounds hung a 13-3 loss on the visiting Las Vegas 51s in the opener of a four-game series on Friday evening at Greer Stadium.
Peralta (1-0) allowed three runs on six hits and one walk while striking out eight batters in six innings for a quality start.
The Sounds have plated 10 or more runs in seven of their last 11 victories, including five of the last seven wins. The Sounds hit a total of four homers in the contest, while catcher Martin Maldonado went yard for the fourth time in his last seven games.
«Read the rest of this article»
APSU Sports: Women's Soccer

Clarksville, TN – Senior Jocelyn Murdoch scored twice as Austin Peay State University took a neat 5-0 exhibition win against Freed-Hardeman, Friday night, at Morgan Brothers Soccer Field.
With nearly two weeks of practice behind them, it was no surprise that head coach Kelley Guth's team was anxious to get on the field against a team wearing different jerseys. It took only three minutes for the Lady Govs to get on the board when Ole Miss transfer Morgan Zigelsky scored on a combination play in the middle of the field.
«Read the rest of this article»
B.J. Worthington, Clarksville-Montgomery School District, Nominated for 2011 Supervisor of the Year
Nashville, TN – The Tennessee Department of Education awards outstanding administrators in education with the Principal of the Year and Supervisor of the Year honors each year.
The following individuals have been identified by peers as demonstrating the leadership and dedication desirable in education professionals. The winners will be named at the annual Tennessee Educational LEADership Conference later this month. «Read the rest of this article»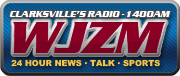 Clarksville, TN – Join Hank Bonecutter Saturday morning, August 13th from 8:00am to 10:00am for the radio talk show "Clarksville In Review" on 1400AM WJZM. Bill Summers will be Hank's guest at 9:00am. They will be talking about events and happenings in Clarksville.
Call in during the show with your questions.
APSU Sports: Men's Football

Clarksville, TN – As practice started, Ryan White was down on one knee helping one of his young teammates stretch out his hamstrings.
A while later White was showing another fellow running back the footwork needed to run a drill. After a few minutes passed, he was helping new running backs coach J.D. Sellers set up cones to run a drill.
White is now in his fifth fall camp for Austin Peay. There is little left to learn for the Nashville native. Quietly he has developed into one of the program's type all-time running backs-he was first-team All-Ohio Valley Conference in 2009 and was named preseason this year.
«Read the rest of this article»

Clarksville, TN – On August 11th, around 7:15pm, officers responded to a Paddy Run Road residence in reference to a vehicle burglary. The homeowners had parked their vehicle on the road, unlocked with the windows down, while they mowed the yard. 
They saw several individuals watching them while they were mowing and decided to check their vehicle. When the vehicle was checked, a purse which was previously inside the vehicle was found laying on the ground and the wallet from the purse was still inside of the vehicle but had been open.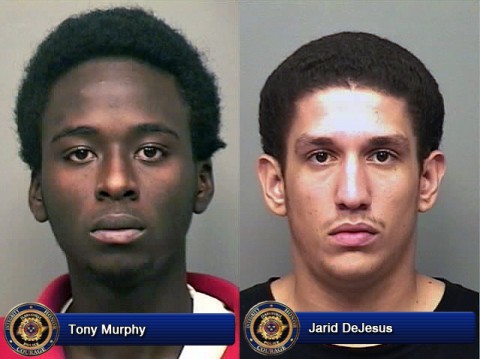 «Read the rest of this article»
Local Woman talks about her Worldwide Travel experiences to Greece, Turkey, Africa and more on a Shoestring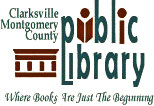 Clarksville, TN – Theresa McCoy saved her money and spent a year overseas in far-flung locales letting her opportunities dictate where she traveled next. You are invited to listen to her describe her adventures and misadventures on the trip and show photos of her experience.
There will be a question and answer period at the end. Ms. McCoy will speak on Monday, August 15th at 6:00pm in the large meeting room at Clarksville-Montgomery County Public Library. «Read the rest of this article»

Clarksville, TN – On August 11th, 2011 around 7:10pm, officers responded to a vehicle fire on Martin Luther King Parkway. The vehicle occupants were seen running from the scene.
When officers arrived the vehicle driver was still at the scene but three others had fled on foot. They were all eventually located. One of the passengers, Charles Coates, had sustained second degree burns and was taken by Lifeflight to Vanderbilt.
«Read the rest of this article»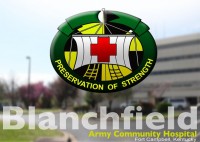 Fort Campbell, KY – Blanchfield Army Community Hospital's (BACH's) Town Center Pharmacy, located in Building 98A off Michigan Avenue at Fort Campbell, will slightly adjust the way patients are received at the concierge desk to reduce time standing in line. The concierge desk pharmacy technician aids in the overall process of prescription service. Patients can expect to see this new kiosk ticket process in mid-August.
The pharmacy technician at the concierge desk check ID cards, obtains up-to-date insurance, checks paper prescriptions to ensure medications are available and accurate, screens prescription refills for possible interactions and receives drop-off prescriptions. The insurance screening process has returned over $750,000 to BACH this year. This service has steadily improved overall wait time and customer service for patients receiving medications. «Read the rest of this article»
Harness the Power of your Mind to Achieve Bottom-Line Results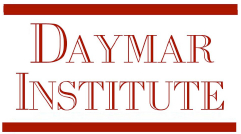 Nashville, TN – On August 18th, Nashville residents are invited to learn how they can shape their thoughts to achieve the results they want during a free event led by Lou Tice and Dr. Joe Pace of The Pacific Institute.
Renowned experts in the field of helping individuals from all backgrounds change their lives for the better, Lou Tice and Dr. Pace will converse with a live audience on the topic of "Mental Technology for High Performance." The event will be held from 9:00am – 12:00pm at the Gaylord Springs, 18 Springhouse Lane, in Nashville. The event is open to the public. Reservations are not required. «Read the rest of this article»